Watch Shyamalan's Servant on Apple TV+: Everything you need to know
M Night Shyamalan's psychological thriller Servant for Apple TV Plus has a tragic premise that should appeal to genre fans.
A dark story about a fake baby doesn't quite scream Apple TV+, yet here we are. The new streaming service, which debuts on 2 November, has been focusing mostly on developing inspiring and educational content so far. Needless to say, we're eager to see how M Night Shyamalan's psychological thriller will fit in with the rest of the content library. Especially given the show's tragic premise (see below).
While Apple TV+ will launch with a small roster of original content, the bulk of the platform's library is set to drop over the next few months. Servant will arrive sooner rather than later, with a 28 November release date. So, fans don't have to wait too long to tune in.
Apple TV+ offers a 7-day free trial so you can give the platform a go without committing to any payments. After this, a subscription will cost $7.99/month. You can peruse our list of upcoming Apple TV+ shows and movies to see what the platform has in store for the future.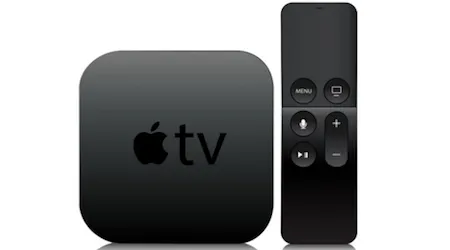 Buy Apple TV
from Apple Store
It might not look much different on the outside, but 2016's Apple TV is packed with awesome new features such as voice control, a touch-sensitive remote and gaming.
View details
When is Servant coming out?
Servant is set to premiere on Apple TV+ on 28 November. This is the same date as Thanksgiving in America. The show is scheduled to run for 10 episodes, with the first three available on launch day.
What is Servant about?
Servant follows a couple in mourning after an unspeakable tragedy involving their baby. This event opens the door for a mysterious force to enter their home. That's about it in regards to pre-release information: how cryptic!
Shyamalan did reveal some additional info about the show's premise during New York Comic-Con. The couple, Dorothy and Sean, are devastated following the death of their baby, so they try to cope by engaging in what Shyamalan calls fringe therapy. This involves replacing the baby with a lifelike doll and pretending it's still alive. Moreover, the couple decides to hire a nanny to care for the doll.
Apple has only released two short teasers so far, so it's hard to tell what the show is actually going to look like. We're expecting a full-length trailer closer to the launch date and will update the below at that time.
Who stars in Servant?
Lauren Ambrose, whom you might remember from Six Feet Under, plays Dorothy. Meanwhile, Sean is portrayed by Toby Kebbell, known for several movies including RocknRolla, A Monster Calls, Dawn of the Planet of the Apes and Kong: Skull Island. The cast also includes Nell Tiger Free as the nanny. She played Myrcella on Game of Thrones. Finally, Rupert Grint will play Dorothy's brother. He played Ron in the Harry Potter films and more recently appeared in TV shows Sick Note, Snatch and The ABC Murders.
Servant review: Is it any good?
We're not going to lie: it could go either way. This is Shymalan after all. For every Sixth Sense, Unbreakable or Signs, there is an Avatar: The Last Airbender. However, everything about the series sounds intriguing enough to draw a crowd.
The premise is creepy and makes room for plenty of twists, which are Shyamalan's specialty. Plus, creator Tony Basgallop - who pitched the show to Shyamalan - has tonnes of experience under his belt. He could be previously found working on titles like Berlin Station, 24: Legacy, 24: Live Another Day, Outcast and What Remains.
Another promising aspect of the show is its format. Episodes will span only 30 minutes, which is unusual for the genre, but might make the story flow more easily. Shyamalan directed the first two episodes of the show and revealed that viewers won't leave the couple's house as the story progresses.
"The thing that's really unique about the show is that it never leaves one location," Shyamalan told IndieWire. "It has this play-like quality to it. So we got to focus on the writing, performances and cinematography. Every shot is thought out."
One thing is for sure: Shyamalan has ambitious plans for the series and is planning on making 60 episodes over the course of six years. It remains to be seen whether or not Apple and its viewers will agree that's a good idea. Judge the show for yourself on 28 November. You can take advantage of Apple TV+'s one-week free trial and watch the first three episodes for free.
Compare streaming providers already available in Australia
Latest streaming headlines