Watch See on Apple TV+: Everything you need to know
See is a sci-fi drama starring Jason Momoa that will be available on Apple TV+ at launch.
The new Apple TV+ streaming service launches on 2 November. After months of big announcements and plenty of speculation it's time to make a decision. Is it worth adding the new streaming platform to your entertainment roster? Will it actually be worth the wait? Surely the answer comes down to content.
Now TV and movie fans can now test the Apple TV+ waters for themselves. The service comes with a seven-day free trial, so there's nothing stopping you from giving it a spin. After that, Apple TV+ will cost just $7.99/month.
Several series will be available on Apple TV+ at launch from a roster of over 50 in production. So there will be some content to peruse as you determine if the service is a good fit for you. The great thing about Apple TV+ content is that it's fresh, diverse and original. Apple seems willing to spend big bucks on all sorts of genres, likely looking to build a library appealing to the entire family.
Consequently, as new titles are added to the service you'll stumble upon everything. From hard-hitting dramas to wacky comedies and ambitious sci-fi shows. Among the latter we have See, a big-budget dystopian series starring Jason Momoa.
Here's everything you need to know about one of Apple TV Plus' most exciting series.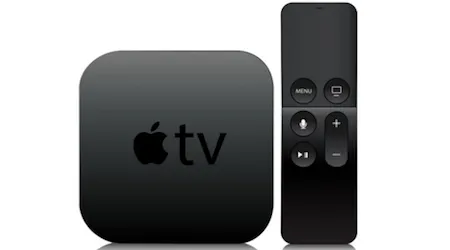 Buy Apple TV
from Apple Store
It might not look much different on the outside, but 2016's Apple TV is packed with awesome new features such as voice control, a touch-sensitive remote and gaming.
View details
When is See coming out on Apple TV Plus?
The first three episodes of See will be available on Apple TV+ at launch, on 2 November. The rest will be released weekly from there on in. Season 1 will consist of eight episodes. As such, the show will be all over my mid December. Thankfully, See has reportedly already been renewed for a second season.
What is See about?
See takes place centuries into the future. In this time, the human race has lost the ability to see and has been forced to find new ways to interact, hunt and survive. When warrior Baba Voss' wife gives birth to a set of twins who can see, everyone is astonished. This includes the cruel queen. She will stop at nothing to seize the children for herself.
Who stars in See?
Jason Momoa plays the lead, Baba Voss. You might know him as Khal Drogo from Game of Thrones or as Aquaman from the DC Universe. Alfre Woodard stars as Paris, Voss' spiritual leader. The cast also includes Hera Hilmar, Christian Camargo, Archie Madekwe and Nesta Cooper, among others. According to Apple, the series grander cast and crew include many who are blind or visually impaired.
See review: Is it any good?
One look at the trailer is enough to see how the impressive budget of up to $15 million/episode was used. That being said, you have to admit that the premise is… well... a bit silly. And with no source material to build on, the story could easily suffer from becoming either too convoluted or not developed enough.
Even so, according to Momoa, everyone made great efforts to present a plausible post-apocalyptic world. One where humanity has endured despite a lack of vision. He trained with a movement coach and a sightless fight coach to better be able to bring his character to life in a credible way.
"[…] the more you train for it, you become this ultimate warrior because your senses are so heightened and you're not dependent on your eyes. All of the fight scenes are so different because you don't have vision," Momoa told EW.
At the same time, the names behind the camera should be enough to draw in fans. See was written by Steven Knight, who also wrote for Peaky Blinders and Taboo. And it's directed by Francis Lawrence, who was responsible for I Am Legend and three of the four Hunger Games movies.
Early reviews call the series brutal, effective and weird, which is all promising. It all comes down to how fun this post-apocalyptic world is to explore and how efficiently the cast can convey the hardship of living and fighting without the ability to see. You should tune in for the first three episodes at least and judge See for yourself. Since Apple TV+ comes with a seven-day free trial, you've got nothing to lose.
Compare streaming providers already available in Australia
See below for our comprehensive streaming comparison.
Latest streaming headlines