Watch Oprah's Book Club on Apple TV+: Everything you need to know
Bookworms can read along in Oprah's Book Club and tune in for her in-depth interviews with authors exclusive to Apple TV Plus.
Thanks to a partnership with Apple, Oprah Winfrey's long-lasting book club is entering a new era. What started back in 1996 is now growing even bigger, with in-depth talks with authors scheduled to drop regularly on the new Apple TV+ streaming service.
The streaming platform, which launches on 2 November, will also host two documentaries produced by Oprah in the near future. Users can check out a 7-day free trial, after which a subscription will cost $7.99/month. We have a full list of Apple TV+ movies and series set to populate the platform in the upcoming months.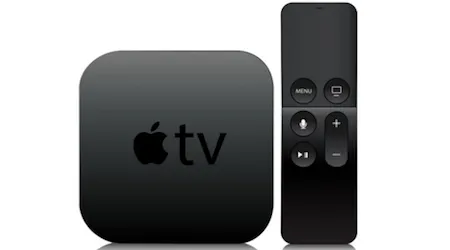 Buy Apple TV
from Apple Store
It might not look much different on the outside, but 2016's Apple TV is packed with awesome new features such as voice control, a touch-sensitive remote and gaming.
View details
When is Oprah's Book Club coming out?
The first episode of Oprah's Book Club will be available on Apple TV+ at launch, on 2 November. Oprah's latest book club pick was The Water Dancer by Ta-Nehisi Coates. The episode will feature an interview with the author. And a new episode will debut on the service every two months.
What is Oprah's Book Club about?
Oprah's Book Club first debuted back in 1996 as a book discussion segment on The Oprah Winfrey Show, Oprah's popular talk-show. Oprah picks the books herself and has since recommended more than 80 titles to fans. A lot of them became bestsellers as a result.
Popular choices across the years included The Road by Cormac McCarthy, A New Earth by Eckhart Tolle, Wild by Cheryl Strayed, The Underground Railroad by Colson Whitehead, An American Marriage by Tayari Jones and more recently Becoming by Michelle Obama. Readers can follow along on Instagram or on Oprah's website.
Who stars in Oprah's Book Club?
Oprah Winfrey will host the discussion with authors. If you've been living under a rock for the past few decades, Oprah is a media mogul, talk-show host, actress, philanthropist and overall wonderful human. Each episode will include an interview with the author of the current book club selection.
Oprah's Book Club review: Is it any good?
Readers will likely welcome the chance to tune in for Oprah's bookish Apple TV+ series, especially if they've been a part of her book club for years. Even better, the show might turn more people onto reading, which is never a bad thing. Oprah's book discussions are always deep and thoughtful. Plus, her recommendations are carefully chosen to benefit readers - and now viewers - in some way.
Her first pick in partnership with Apple is The Water Dancer by Ta-Nehisi Coates, a surrealist story set in the pre–Civil War Sout. It revolves around a superhuman protagonist named Hiram Walker. This was Coates' first novel, but his writing gained widespread acclaim over the years. He was a national correspondent at The Atlantic and wrote for various other publications before turning to the novel. Coates also worked on a Black Panther series and a Captain America series for Marvel Comics. He has also published a memoir and written two nonfiction books.
Oprah's discussion with the author was filmed in front of a live audience at Apple Carnegie Library in Washington, D.C. You can tune in to stream it for free on Apple TV+ from 2 November with the seven-day trial. While you're at it, you might want to check some of the other titles on the platform, like space drama For All Mankind or post-apocalyptic series See.
Latest streaming headlines