How to stream netball online in Australia
Want to keep up-to-date with all things netball but don't know where to start? You've come to the right place.
We're reader-supported and may be paid when you visit links to partner sites. We don't compare all products in the market, but we're working on it!
Netball fans have to jump through a lot of hoops to watch their favourite sport live on TV. Every round, two of the four Suncorp Super Netball matches air live exclusively on 9GEM, while the other two are broadcast live only on Telstra TV, Telstra's subscription streaming service. To watch everything, then, you'd have to sign up to Telstra, buy a Telstra TV set top box and then switch between it and free-to-air TV according to each round's schedule. It's an expensive and finicky solution, but thankfully there's a better one.
Netball Live is a subscription streaming service that packs all Australian netball content into a single package. Along with live streams of every Suncorp Super Netball and Australian Diamonds game played in Australia, the service provides access to full match replays, comprehensive statistics and the latest news from all your favourite teams.
Note: The British Fast 5 tournament in October 2019 has found a home and it's on Fox Sports. Fox Sports can be accessed via Foxtel, or through the new Kayo Sports streaming service.
How does Netball Live work?
The heart of Netball Live lies in its mobile app. Supporting Apple and Android devices, the Netball Live app serves up live scores, highlight videos, match statistics, news, reports and rankings all for free, anytime and anywhere. To unlock the full streaming experience, though, you'll need to sign up for a Netball Live Pass.
What does a Netball Live Pass subscription get me?
With a Netball Live Pass, you'll be able to stream every game from the 2018 Suncorp Super Netball season live to your mobile device, along with all Australian Diamonds test matches played in Australia. You'll also get access to an archive of full match replays to watch at your leisure, with current matches added to the replay archive within 12 hours of their completion. Better yet, you can watch both live games and the replay archive even when you're overseas, provided you've got a valid Netball Live subscription and a compatible mobile device.
How much does it cost?
Netball Live offers three payment models for subscribing: a Weekly Pass for $2.99, a Monthly Pass for $12.99 and a Yearly Pass for $29.99. Live Pass subscriptions are available only as in-app purchases through the Android and iOS mobile apps.
Additionally, Telstra is currently running a special promotion for its mobile customers, with all consumer and small business post-paid mobile plans, consumer mobile broadband plans and pre-paid services that maintain more than $30 of recharge credit coming with a free Netball Live subscription for the entire 2018 season. To activate your free subscription, all you need to do is log into the Netball Live app from your Telstra mobile device and click the "I'm a Telstra customer" button.
It's also worth noting that Live Pass subscriptions auto-renew unless you explicitly opt out, so make sure to change your settings if you don't want to be charged indefinitely.
What devices are compatible with Netball Live?
While Netball Live can be accessed from a number of different devices, only the official mobile app supports live streaming the latest matches. On Apple devices, the iOS Netball Live app requires an iPhone, iPad or iPod Touch running iOS 8.0 or later. The Android Netball Live app, meanwhile, supports phones and tablets running Android 4.2 or later.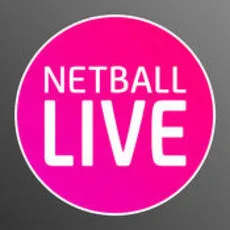 Download the Netball Live app
from iTunes Store
If you're a Telstra mobile customer you can watch every Netball game live and data-free this season.
View details
If you want to access Netball Live content on a bigger screen, the Netball Live app supports both Google Chromecast and Apple Airplay screen-sharing, albeit only for the two matches not broadcast live on 9GEM each week. To watch the 9GEM matches on your TV, you'll have to use the 9Now website or mobile app.
Telstra TV owners also get a Netball Live app for watching full match replays and video highlights on their TV. Again, though, only the two matches not broadcast to 9GEM can be streamed live.
How much data does Netball Live use?
Watching matches and other videos through the Netball Live app can chew through quite a bit of data and if you're streaming on-the-go, it's important to be aware of the toll it'll take on your monthly data cap. As a guide, streaming an hour-long netball match to a tablet typically uses around 660MB of data, while on a smaller phone screen that drops to around 300MB.
Once again, Telstra customers are at an advantage here. If you're on a Telstra ADSL, cable, NBN or mobile broadband connection, all Netball Live video content is unmetered – in other words, it won't count against your monthly cap. This offer does not apply to Telstra mobile broadband dongles, Wi-Fi hotspots or business broadband plans.
Compare Telstra mobile plans with data-free Netball streaming
---
Picture: Suncorp Super Netball
More guides on Finder