Watch Morning Wars (aka The Morning Show) on Apple TV+
The most talked-about exclusive on Apple TV+ is Morning Wars, a workplace drama starring Jennifer Aniston, Reese Witherspoon and Steve Carell.
TV fans have plenty to look forward to on November 2, when the new streaming platform from Apple becomes available in 100 countries all over the world. The Apple TV+ service is relasing on November 2. It will cost $7.99/month, with a seven-day free trial, and will launch with a number of exciting new TV series.
There's plenty to enjoy on the full list of Apple TV Plus excluisves.
Among them is The Morning Show, a drama that revolves around the people responsible for bringing a morning talk-show to US audiences. In Australia, The Morning Show goes by a different name: Morning Wars. This is no doubt due to the popular Channel 7 TV program The Morning Show, which already exists in the country.
Morning Wars was first announced back in 2017 and has been consistently hyped ever since. This is mostly due to the big names attached to the project. Here's everything you need to know in order to tune in.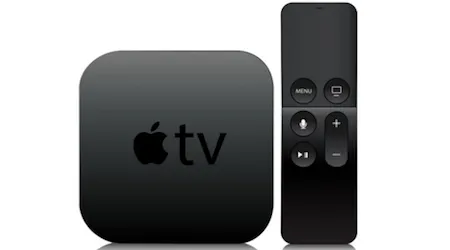 Buy Apple TV
from Apple Store
It might not look much different on the outside, but 2016's Apple TV is packed with awesome new features, like voice control, a touch-sensitive remote and gaming.
View details
When is Morning Wars coming out?
Morning Wars premieres November 2, 2019, on Apple TV+. Three episodes will be available at launch, with the rest scheduled to be released on a weekly basis on Fridays morving forward. The first season will consist of 10 episodes. As such, it should end on December 20.
What is Morning Wars about?
For decades now, people all over the world - the Western world, at least - turn on the TV in the morning to enjoy some light entertainment and news with their favourite personalities. In Australia, it's literally called The Morning Show. And so it is, too, in Morning Wars, a satrical drama.
Inspired by the book Top of the Morning: Inside the Cutthroat World of Morning TV, by journalist Brian Stelter, it unravels the drama behind the scenes on one such program. Manhattan-based TV hit The Morning Show is fronted by host Alex Levy and is considered revolutionary. However, when her co-host Mitch is fired for sexual midsconduct, she must fight against rising star Bradley to keep her job.
Who stars in Morning Wars?
Alex is played by Jennifer Aniston, marking her first lead TV role since Friends. Reese Witherspoon plays Bradley, while Steve Carell flexes his dramatic chops in the role of Mitch. The cast is completed by several other big names, including; Mike Duplass, Gugu Mbatha-Raw, Billy Crudup, and Néstor Carbonell. In other words, the show's budget was put to very good use, at least casting-wise. All these actors could easily headline their own series.
Is Morning Wars any good?
Given the A-list cast, it's hard to imagine that the show will flop. The series reportedly has a $15 million/episode budget, so it's almost a given that it will be visually striking. Plus, the behind-the-scenes names are nothing short of impressive.
The drama has been created by Jay Carson (House of Cards) and developed by showrunner Kerry Ehrin (Bates Motel). Mimi Leder, known for ER and On The Basis of Sex, directs. Add in the fact that Morning Wars tackles some timely topics popular in the #MeToo era and you've got yourself a surefire hit.
And yet, early reviews for Morning Wars are not great. A lot of critics are calling the show overly talky, underwhelming and tonally confused. This is unlikely to discourage interested fans from tuning in, but it's not a promising sign for the flagship show of the new Apple TV+ streaming service.
However, critics also praise Aniston's performance. Plus, they declare the show is best when she and Witherspoon play off each other. So, there's still plenty to get excited about as far as Morning Wars is concerned.
Apple TV+ ordered two seasons of the workplace drama from the start, so the series will have time to grow and adapt as needed. Given the talent involved, it's almost too big to fail. But with competition on the streaming market so fierce, weirder things have happened.
Since Apple TV+ comes with a one-week free trial, TV enthusiasts should definitely check out the first three episodes and judge the Morning Wars for themselves. It should be worth it for the sheer joy of seeing Aniston back on television.
Compare streaming providers already available in Australia
See below for our comprehensive streaming comparison.
Latest streaming headlines