Watch Isaac Asimov's Foundation on Apple TV+: Everything you need to know
Apple TV+ is adapting Isaac Asimov's seminal book series Foundation into an epic sci-fi TV show.
Apple TV+ isn't cutting any corners when it comes to original programming. Since the new streaming platform doesn't have a backlog of content like Disney to keep fans busy, Apple is investing heavily in new shows and movies for the streaming TV service. Among them, an adaptation of Isaac Asimov's iconic book series Foundation.
What little is known about the project so far we've detailed below, but this is definitely exciting news for sci-fi fans, especially given the popularity of the novels. Until the series drops, you can check out the platform's other upcoming offerings and give Apple TV+ a spin starting on 2 November. A 7-day free trial is available for new users, after which a subscription will cost $7.99/month.
Check out our full list of Apple TV+ movies and TV shows scheduled to come out in the near future, too.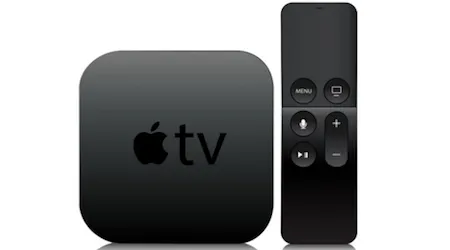 Buy Apple TV
from Apple Store
It might not look much different on the outside, but 2016's Apple TV is packed with awesome new features, like voice control, a touch-sensitive remote and gaming.
View details
When is Foundation coming out?
No release date has been set yet, but filming starts in November 2019 and is scheduled to conclude in June 2020. That means we should expect Foundation to drop on Apple TV+ sometime late next year at the earliest. That's good news, because it means if you're late to the party, you still have time to read the novels before the series premiere.
What is Foundation about?
Foundation is based on Isaac Asimov's book series, which follows a bunch of humans scattered on different planets throughout the galaxy. They all live under the rule of the Galactic Empire – think The Roman Empire, but in the future. The story centres on Hari Seldon, a scientist who has the ability to read the future and foresees the Empire's imminent collapse.
As a result, he sets out on a quest to preserve knowledge so that mankind has a chance to restart civilisation when the imminent fall occurs. To achieve this goal, Seldon establishes two groups of scientists set at opposite ends of the galaxy tasked with helping him reach his goal.
Who stars in Foundation?
Only two names have been announced so far. Jared Harris will play scientist Hari Seldon. He recently starred in Chernobyl, but is also known for Fringe, Mad Men and The Crown. Meanwhile, Lee Pace will play Brother Day, the current emperor of the galaxy. Pace previously had roles in TV shows Pushing Daisies, Halt and Catch Fire.
Foundation review: Is it any good?
Given the generous source material and talented leads, it has to be. Behind the scenes, David Goyer (Batman Begins) and Josh Friedman (Terminator: The Sarah Connor Chronicles) created the adaptation. With no footage available so far, it's hard to anticipate how the show will look, but we're cautiously optimistic.
That being said, this is an ambitious project. Famed writer Jonathan Nolan (Interstellar, Memento, The Dark Knight) once attempted a TV adaption of Foundation for HBO, but it got dropped in favour of Westworld. Similarly, New Line Cinema wanted to adapt it into a movie in 1998, which didn't go anywhere either. It's easy to figure out why Foundation has had so many stop-starts. The books span a lot of characters and had a lot of world-building, so it can be difficult to pack all that information into a cohesive TV show.
However, if it succeeds, Foundation might be just what Apple TV+ needs to compete with the likes of Netflix, Disney and Amazon. Adaptations of complex books have enjoyed a lot of success in recent years. Just look at Game of Thrones, The Handmaid's Tale, Catch-22 and The Man in the High Castle. Foundation has an army of devoted fans all over the world, too, so it's safe to say they'll be eager to tune in.
Until then, you can check out some of the other Apple TV+ series that will be available on the new platform at launch, including the epic sci-fi of For All Mankind and See.
Compare streaming providers already available in Australia
See below for our comprehensive streaming comparison.
Latest streaming headlines