Watch Helpsters by Sesame Workshop on Apple TV+: Everything you need to know
Vibrant and colourful, Helpsters is an exciting new Apple TV Plus series that aims to teach kids how to code.
Apple has shown a keen interest in developing new content for kids since it first announced its new streaming TV service. You can't get more kid-friendly than signing a deal with Sesame Workshop, the company behind Sesame Street, in 2018. One of the shows created from that deal is Helpsters, where a very colourful cast of monsters band together to teach kids how to solve problems.
The new series will be available on Apple TV+, which launches on 2 November. You can sign up for a 7-day free trial, after which a subscription will cost $7.99/month. Besides Helpsters, the platform will launch with a small roster of original content, with more scheduled to be added in the following months. We have a full list of Apple TV+ shows and movies for those who want to see everything on the menu.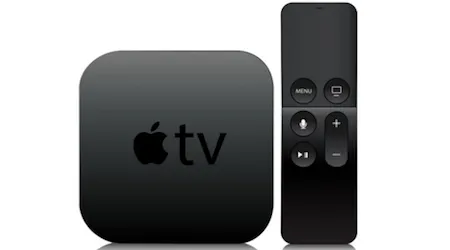 Buy Apple TV
from Apple Store
It might not look much different on the outside, but 2016's Apple TV is packed with awesome new features, like voice control, a touch-sensitive remote and gaming.
View details
When is Helpsters coming out?
Helpsters will be available on Apple TV+ at launch. That means that you can sign up on 2 November and watch the show with the little ones immediately. It's unclear at the time of writing how many episodes have been produced. However, given the deal was signed over a year ago, we're hopeful there's a fair amount.
What is Helpsters about?
Helpsters follows Cody and his friends as they band together to solve all kinds of issues. The official documentation states; "whether it's planning a party or mastering a magic trick, the Helpsters can figure anything out. Because everything starts with a plan." Cute.
In reality, the show - targeted to preschoolers - basically aims to teach children how to code. At an Apple event in May 2019, the iconic Big Bird and newcomer Cody, the star of the show, took to the stage to explain how programming can help kids develop critical thinking skills from an early age. "By teaching preschoolers about coding, we're giving them the opportunity to change the world!," muppet Cody (get it?) explained during the event.
Who stars in Helpsters?
Cody is voiced by Stephanie D'Abruzzo, who has a long history in the Sesame Street family. She's Curly Bear and the Super Fairy! The cast also includes Jennifer Barnhart as Jackie, Tim Lagasse as Scatter, Ingrid Hansen as Heart and Martin P. Robinson as Mr. Primm.
Helpsters review: Is it any good?
Sesame Workshop excels at blending puppets with real-world locations, so the show is a treat for kids. How can you not love that much colour! But there's also plenty of music and funky dancing, too. Plus, the educational aspect should appeal to parents who are looking for informative content for their little ones. After all, surely no one is surprised that Apple decided to invest in a show that will teach kids rudimentary coding skills?
It remains to be seen how Helpsters will consistently promote socialisation, kindness and collaboration – all things preschoolers will highly benefit from. There's nothing wrong with trying to improve children's critical thinking skills as well. But we bet that not all kids will express an interest in programming from such an early age.
Alas, parents can decide for themselves if the show is a wise choice for their little ones. Since Helpsters will be on Apple TV+ at launch, you can tune in using the free trial and give it a quick binge to determine whether your small humans will find it enjoyable.
While you're at it, you might want to check out the more adult-oriented shows on the platform as well. For example, post-apocalyptic series See or highly-anticipated drama Morning Wars. Just make sure to keep these titles away from children's eyes!
Compare streaming providers already available in Australia
See below for our comprehensive streaming comparison.
Latest streaming headlines