Watch Ghostwriter on Apple TV+: Everything you need to know
A Ghostwriter review for the Apple TV+ launch sees us discover a reboot with a twist.
Apple TV+ is set to launch on 2 November in Australia with a small roster of original shows, including Ghostwriter. This is a re-imagining of the children's classic TV series that ran from 1992 to 1995.
Back then, it aired on America's Public Broadcasting Service (PBS). Despite that source material, this reboot feels decidedly different. As such, it's fair to declare it an original TV series. Well, at least in terms of how Apple TV+ compares to other streaming services. And even for returning fans, it definitely feels like a new chapter in the franchise.
The new Apple TV streaming service hits the market during competitive times, but its focus on family-friendly programming might help it gain some momentum. Based on its initial line-up, Apple TV+ will offer something for everyone. This includes plenty of content that will keep kids glued to the screen. The platform offers a 7-day free trial, after which it will cost $7.99/month.
Here's a complete list of Apple TV+ movies and TV shows set to come out in the near future.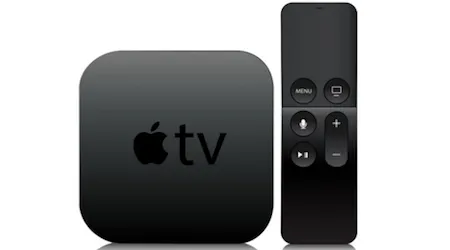 Buy Apple TV
from Apple Store
It might not look much different on the outside, but 2016's Apple TV is packed with awesome new features such as voice control, a touch-sensitive remote and gaming.
View details
When is Ghostwriter coming out?
All 26 episodes of Ghostwriter will be available on Apple TV+ at launch, on 2 November. In other words, you can take advantage of the free trial and comfortably binge the entire thing without spending a cent.
What is Ghostwriter about?
Ghostwriter is a re-imagining of the PBS show of the same name that ran for three years in the 1990s. The original followed a group of kids who come across a haunted book and, with the help of a ghost, start to solve mysteries.
In the Apple TV+ reboot, four kids are brought together by a mysterious ghost who haunts a neighbourhood bookstore and starts releasing fictional characters into the real world. Naturally, they have to work together to figure out what's going on.
Who stars in Ghostwriter?
The original version was praised for its cast diversity and the reboot follows suit. The new Ghostwriter stars newcomers Amadi Chapata, Justin Sanchez, Isaac Arellanes and Hannah Levinson.
Ghostwriter review: Is it any good?
Our money is on yes. The original was a delight, although not many remember it. The teaser for the new show is very short, but still conveys that feeling of magic and adventure, which is likely to appeal to kids and adults alike. At worst, you can give a few episodes a quick binge during family movie night to see if it's a good fit for you.
The series was created in partnership with Sesame Workshop (formerly the Children's Television Workshop). It's a non-profit educational organisation that was also behind the original Ghostwriter back in the day. Sesame Workshop is praised for its work in children's programming, especially Sesame Street, so this reboot comes from good stock. Plus, technology has considerably evolved since the 90s, so seeing CGI characters roam around the live-action show should be a treat.
We're not sure how much emphasis this re-imagining will put on education, but it should help improve reading and writing skills in school children. Especially if they find the story absorbing and try to solve the mysteries alongside the main cast. With a 7-day Apple TV+ free trial available, there's no reason why you shouldn't give Ghostwriter a chance. It may end up surprising you, regardless of your age.
Compare streaming providers already available in Australia
See below for our comprehensive streaming comparison.
Latest streaming headlines