How to stream Freeview with Chromecast
Freeview FV with Chromecast compatibility lets you watch free-to-air TV on the big screen through the Internet.
If you have a Google Chromecast device you can access Freeview on your TV without the need for an antenna. The dongle enables users to stream video content from compatible apps right to your TV, and since 2017 the list of compatible apps includes Freeview FV.
Here's some background info on both the app and device, as well as a few tips on how to enjoy free-to-air channels like Ten and SBS on the big screen.
What is Freeview FV?
Freeview FV is an app developed by Freeview that gives viewers choice and convenience on the go. You can download it from the App Store or Google Play and watch your favourite channels and shows via the Internet on your preferred device.
With Freeview FV, users get live streaming from free-to-air channels including ABC, SBS, Seven, Channel 9, TEN, ONE, ABC COMEDY/ABC KIDS, ABC ME, ABC News 24, SBS2, Food Network, NITV, 7TWO, 7Mate, 7Flix, Racing.com, 9Gem, 9Go!, and 9Life. Moreover, you can use the app to access catch-up TV from all the free-to-air networks including SBS On Demand, ABC iview, 7plus, 9Now, and tenplay.
The Freeview FV TV Guide included in the app shows you the broadcast schedule seven days in advance and allows you to set reminders for programs you don't want to miss. Moreover, the app keeps all your favourites shows listed in one place and fully accessible with the simple press of a button. As expected, Freeview FV is completely free.
Everything you need to know about Freeview
Freeview makes things simple and gathers free-to-air TV channels' content into a single service.
Read more…
What is Google Chromecast?
Google Chromecast is a small and inexpensive device you can use to access content from all sorts of platforms like YouTube, Netflix and Freeview FV to your TV. All you need to do it plug the Chromecast device into your TV and use your smartphone as a remote. You can also stream almost any kind of content from the Chrome browser on a computer.
Think of Chromecast as a transmitter between your TV and your streaming video provider: the streaming service broadcasts content to your Chromecast and the device displays the content on your TV.
There are two types of Chromecast devices. The regular Chromecast broadcasts content at up to 1080p, while Chromecast Ultra will broadcast content at up to 4K resolutions with HDR colour technology.
As far as overall functionality is concerned, the two devices are identical. Retail price for Chromecast is $59. Chromecast Ultra will set you back $99, but you can find both devices cheaper when on sale.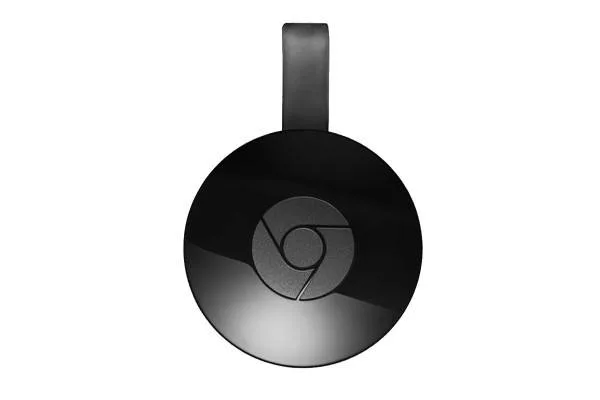 Buy Google Chromecast 2
from The Good Guys
Stream movies and TV shows on the big screen in high definition quickly and easily with Google's Chromecast.
View details
How do I setup Chromecast?
To start watching content on the big screen, plug the Chromecast into your TV's HDMI port and the USB wire into a compatible port or power outlet. Make sure you have a smartphone or computer handy and download or install the Google Home app.
Then, simply follow the instructions. Once the Chromecast and your controller device are both connected to the same Wi-Fi network, they will recognize each other and walk you through the rest of the process, which is fairly intuitive.
Alternative streaming services
Latest streaming headlines