Watch Amazing Stories on Apple TV+: Everything you need to know
Apple TV+ will host a revival of the classic anthology series Amazing Stories, from the mind of brilliant director Steven Spielberg.
There are plenty of reasons to get excited about Apple TV+. The new streaming service, which debuts on 2 November, will be affordable at just $7.99/month. And while the initial line-up of shows available on the platform is limited, the company has big plans as far as content is concerned. Apple has been consistently focusing on attracting talented storytellers to work their magic on Apple TV+. That list includes Steven Spielberg, who's gearing up to produce a revival of his 1980s anthology series Amazing Stories for the new streaming TV service.
Not a lot of information is available about the new version of the series just yet, but given the people involved it should be a hit. Additionally, the platform has tonnes of other content currently in development, so TV fans have plenty to look forward to in the next few months. You can check out a complete list of upcoming Apple TV+ shows and movies to see what's in store.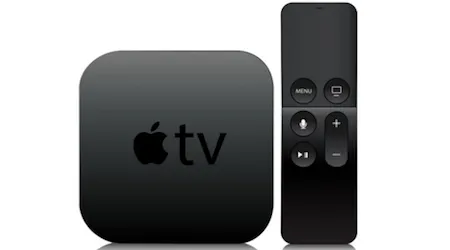 Buy Apple TV
from Apple Store
It might not look much different on the outside, but 2016's Apple TV is packed with awesome new features, like voice control, a touch-sensitive remote and gaming.
View details
When is Amazing Stories coming out?
Apple TV+ hasn't set a premiere date for the Amazing Stories revival yet. However, filming started a year ago, so we should expect the show to drop sooner rather than later. Early 2020 should be a safe bet.
What is Amazing Stories about?
Amazing Stories is a reimagining of the 80s anthology from visionary director Steven Spielberg. Per the official synopsis, the series is meant to "transport the audience to worlds of wonder through the lens of today's most imaginative filmmakers." So, kind of like Netflix's Black Mirror, only less bleak?
Since this is an anthology, each episode will have a different cast and a standalone story. The original aired from 1985 to 1987. It was never a ratings hit, which is why it was cancelled after two seasons. However, it was critically acclaimed and picked up five Emmy Awards.
Classic episodes varied in tone and themes, but most boasted a fantasy or sci-fi element. In one episode, a wax museum employee takes a ring from a statue that turns his wife into a femme fatale. In another, a bald man gets a hairpiece that drives him to murder a lawyer. You get the general idea.
Who stars in Amazing Stories?
The show's IMDB page lists a big cast, which is expected given that each episode requires different characters. However, not a lot of big names have been advertised just yet.
We already know that one episode will feature Edward Burns, Austin Stowell and Kerry Bishé. More recently, it was announced that another one will pay tribute to Robert Forster, who died recently.
According to Deadline, Forster stars in an Amazing Stories episode titled Dynoman and The Volt. It's about an awkward tween boy and his grandpa, who wrestle with feeling powerless, but catch a break when a ring has the power to turn them into actual superheroes.
Amazing Stories review: Is it any good?
We're betting it will be. As we're talking about an anthology series, maybe not all episodes will appeal to a mass audience, but we're sure everyone will be able to find one or two to love. Edward Kitsis and Adam Horowitz are showrunners. Their resume includes series like Felicity, Lost and Once Upon a Time, so Amazing Stories should be in good hands. Plus, creator Steven Spielberg is acting as executive producer for the series.
The downside is that we'll still have to wait a while for the TV show to drop. Until then, check out some of the other series available on Apple TV+ at launch. They include Morning Wars, post-apocalyptic series See and space drama For All Mankind. New users get a seven-day free trial, too.
Latest streaming headlines