How to avoid a stigmatised property
Would you buy a house that had a dark past?
We're reader-supported and may be paid when you visit links to partner sites. We don't compare all products in the market, but we're working on it!
A stigmatised property is a property which has a negative event associated with it, such as a murder. This notoriety usually has a negative effect on the property's future value.
When you think about stigmatised properties, the Sef Gonzales home in Ryde, New South Wales, definitely comes to mind. It was the scene of a tragic triple murder.
In 2004, the property was sold to Ellen Lin and Derek Kwok. The agent failed to mention the property's past.
When the couple picked up the local paper that week, they were shocked to find out they had bought one of the most infamous houses in Australia. After contacting the media, they were eventually given back their deposit and the agents who sold the property were fined $20,000 for failing to disclose information about the murders.
The Gonzales home has since been sold again to buyers who know about its history and law reforms put into place by the NSW government now force agents to disclose the history of a property to buyers.
Neil Jenman is the man who helped get Ellen Lin and Derek Kwok out of the sale.
Interview Time: Would you buy a murder house?
Jenman says what defines a stigmatised property can vary depending on a person and their beliefs, but there is a basic rule of thumb he follows.
In suburbs like Paddington and Balmain most homes are about 150 years old, so you can assume that in many of them people have died.

When we talk about a stigmatised property, we're talking about one where there's been a grisly murder, or something gruesome or horrible has happened there. - Neil Jenman.

Neil Jenman
Neil Jenman is a business consultant, public speaker and consumer advocate.
He's written a number of guides on real estate scams, property and success.
Neil has been in the real estate industry since the 1970s and regularly comments on property issues.
The downsides to buying a stigmatised property
Jenman estimates about 10% of people don't care if the property they've bought has a stigma attached to it. But he says all property owners will care when they go on to sell the property.
For a "severe" stigma, he estimates a property loses about 10% of its value, which was exactly how much the Gonzales house lost after being resold.
After Ellen Lin and Derek Kwok had their deposit refunded and were released from the sale of the Gonzales home, reforms were introduced by the NSW Government to force agents (but not vendors) to disclose a property's history.
Jenman says some vendors simply don't disclose information about a property's history and some agents pretend they don't know even after being told by their vendor, but there are ways to find out.
How to avoid buying a stigmatised property
If you're looking to buy a home, Jenman says you should always find out why it's being sold.
"It could be because of a job transfer, or maybe the kids have grown up. There are legitimate reasons why and you need to find these out."
Another way he says you can avoid buying a stigmatised property is to be upfront with the seller's agent.
"One way you can find out is by asking the seven-word question 'Is there anything else I should know?'", he says. "Say it to them very strongly and when they say no, ask them 'Are you sure?'."
If you do find something, Jenman says you have better grounds to dispute the sale with the agent.
The last safeguard is to ask other residents in the street about a property's history.
"You should always meet the neighbours. Ask them 'What's it like in these areas?'. They'll always tell you".
A pre-settlement inspection can also help when trying to find out if a property has a bad stigma and is also a good way of checking what you're paying for before settling.
Types of stigmatised properties
There are many different ways a property might have a stigma attached to it. These can include:
Criminal stigma. The property might have once been the scene of an illegal drug lab, brothel or other major criminal presence or event, such as a sexual assault.
Murder or suicide stigma. As the name implies, the property might have been the site of a murder or suicide which may be locally or even nationally known.
Debt stigma. This could be a property where previous occupants owed money and were pursued by debt collectors, whether legally or illegally. These debt collectors may then continue their harassment of the next occupants, mistakenly believing that their target still lives there.
Environmental stigma. This could include any health and safety issues related to the property, such as being in close proximity to toxic or chemical waste.
Phenomena stigma. This might be a property with well known claims of hauntings, ghosts or other paranormal activity.
Other stigmas. These could include proximity to violent or unsound neighbours or a property which has a stigma only to a select group of people.
Infamous Australian properties
The Gonzales home, North Ryde,
The old Gonzales home is the pin-up for stigmatised properties in Australia. As mentioned above the property was sold to a couple but they backed-out of the deal once they found out their new home was the site of a triple murder.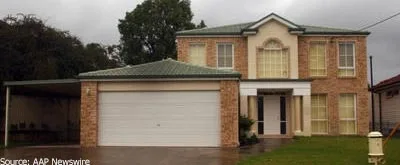 The McGurk home, Cremorne
Businessman Michael McGurk was gunned-down on the footpath in front of his Californian-style Cremorne bungalow in 2009. The property still sold in 2011.
The Lin family home, Epping
Five members of the Lin family were tragically murdered in their home in 2009. The home went on the market in March 2012, selling at auction for $766,000, quite a bit shy of the $985,000 median house price for the suburb.
Snowtown bank building, Snowtown
The Snowtown bank and adjoining house was the site of the "bodies in barrels" murders in 1999, where eight bodies were found in the vault of the property. The South Australian property sold late in 2012 after being passed in at auction months before.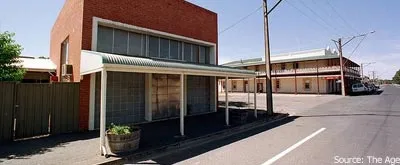 Selling a stigmatised property
Your property doesn't have to be the site of a murder to carry a stigma. A variety of factors can leave a stigma. A stigmatised property is defined as a property where any event has occurred that could cause religious, moral, emotional or psychological discomfort to the buyer.
If you're selling a property with a dark history you may have difficulty selling the property. But it depends on the property and finding a buyer that suits. Here are some helpful tips:
Be honest. If your property has played host to tragic or unseemly events, it's best to be up-front about it. Laws on disclosure vary from state to state, but there is a general duty to disclose any material facts about the property that might affect a buyer's decision. In New South Wales, this law was instituted following the Sef Gonzales case. Gonzales murdered his parents and sister in the family's North Ryde home. The property was later sold to Ellen Lin and Derek Kwok, who were not made aware of the home's history. The couple successfully recovered their deposit, and the agents who sold the house were fined $20,000.
Manage your expectations. If you own a stigmatised property, its history could have a material impact on its value. Consumer advocate Neil Jenman, who helped Ellen Lin and Derek Kwok get out of the sale of the Gonzales home, said a stigmatised property may see its value reduced by up to 10%. Some estimates are even more dramatic. Property valuers in a Hong Kong study agreed that a home where a murder or suicide occurred could see its value fall by 25-30%.
Look for the right buyer. Even if your property has a sordid past, take heart. There are buyers out there who aren't put off by a property's history. Certain types of buyers may be particularly unperturbed by stigmatised properties. You might find that developers or investors are less vexed by your property's history than owner occupiers. A good agent can talk you through the best way to market your stigmatised house and the best kind of buyers to pursue. So even if your home makes an appearance on Safe as Houses, you may still be safe as a seller.
Need a home loan? Start comparing
After entering your details a mortgage broker from Aussie will call you. They will discuss your situation and help you find a suitable loan.
A comparison of home loans from multiple lenders.

Expert guidance through the entire application process.

Free suburb and property reports.
---

The Adviser's number 1 placed mortgage broker 8 years running (2013-2020)
More guides on Finder