Watch Dickinson on Apple TV+: Everything you need to know
Dickinson is an unconventional teen comedy for lovers of offbeat humour, exclusive to Apple TV Plus.
This Apple TV+ comedy rebrands poet Emily Dickinson as a rebellious teen eager to fight the system.
With the launch of Apple TV+ on 2 November, TV fans have plenty of reason to celebrate. While some high-calibre projects already announced won't be available for a while, the new platform enters the streaming wars with a small roster of original shows earning plenty of early buzz. Among them, a quirky comedy centring on poet Emily Dickinson.
The show, created by Alena Smith, will be available on Apple TV+ at launch. That means you can take advantage of the service's seven-day free trial to check it out. After that, a subscription to Apple TV+ will cost $7.99/month, with new shows added to the platform on a regular basis. Here's a full list of Apple TV+ movies/TV shows scheduled to be released in the near future.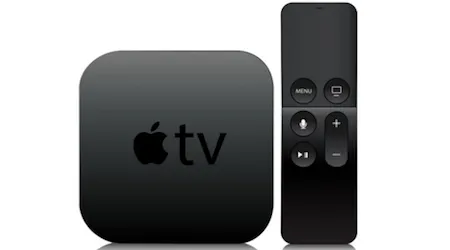 Buy Apple TV
from Apple Store
It might not look much different on the outside, but 2016's Apple TV is packed with awesome new features such as voice control, a touch-sensitive remote and gaming.
View details
When is Dickinson coming out?
All eight episodes of Dickinson Season 1 will be available on Apple TV+ at launch, on 2 November. So get ready to binge! The series has already been renewed for a second instalment, too. That hopefully means that fans won't have to wait too long for Season 2 to drop.
What is Dickinson about?
To put it simply, Dickinson is a retelling of poet Emily Dickinson's life. The show rebrands the iconic literary figure as a rebellious teen who is tired of the limitations society puts on her. And while the show takes place during Emily Dickinson's era, it boasts a modern tone and tells a coming-of-age story that is quirky fun. If you want to watch a young woman audaciously explore the constraints of society and gender, Dickinson should be right up your alley.
Who stars in Dickinson?
The titular heroine is portrayed by Hailee Steinfeld. The actress and singer is well-known for her roles in movies Pitch Perfect, The Edge of Seventeen and more recently Spider-Man: Into the Spider-Verse. The main cast also includes Toby Huss, Jane Krakowski, Adrian Enscoe, Anna Baryshnikov and Ella Hunt. As a fun fact, singer Wiz Khalifa appears on the show as Death, while comedian John Mulaney plays Henry David Thoreau.
Dickinson review: Is it any good?
Creator Alena Smith has some experience under her belt, having written for shows like The Affair and The Newsroom. David Gordon Green, of Pineapple Express fame, is interesting choice in director, too. As for Steinfeld, her talent is undeniable. We're pretty sure she'll shine in the role of a feisty teen who likes to break rules and write poetry.
However, Dickinson's target audience seems pretty limited. The series is likely to appeal to lovers of unconventional, absurd series, but not everyone will be on board with this eccentric reimagining of the poet's life. That being said, if teens like it (and there's a good chance they will), there's nothing stopping Dickinson from gaining momentum and possibly even emerging as the breakout hit for Apple TV+.
Moreover, it's the only series on the platform geared at adults that will release all its episodes at once. This will likely work in the show's favour.
Early reviews for Dickinson have been mostly positive, with Vulture praising the show as a different, better kind of origin story, while Variety calls it glossy but confusing. You can decide for yourself on 2 November, when all Season 1 episodes of Dickinson will be available on Apple TV+. Since the service comes with a one-week free trial, there's nothing stopping you from finding out for free yourself.
Latest streaming headlines