How to start a gardening business
Tips for starting a gardening business in Australia.
We're reader-supported and may be paid when you visit links to partner sites. We don't compare all products in the market, but we're working on it!
Gardening is a thriving industry, so starting a successful business will require hard work and know-how. Here are the skills, certificates and licenses you will need to turn your hard work into a business.

Register Your Business
Register your company with Lawpath in just 10 minutes.
What skills, knowledge or requirements do I need to start a gardening business?
A gardener should have expert knowledge of plants and how to care for them. A majority of gardeners are hired to mow lawns for weeding or propagation, so a basic knowledge of grass, and how to recognise and remove harmful weeds will be useful, as well as knowledge of herbicides.
Growing your gardening business will require constant communication with people and suppliers. You must develop the right negotiation skills to make both you and the client happy with the costs and profit of the service.
What courses or qualifications do I need to complete?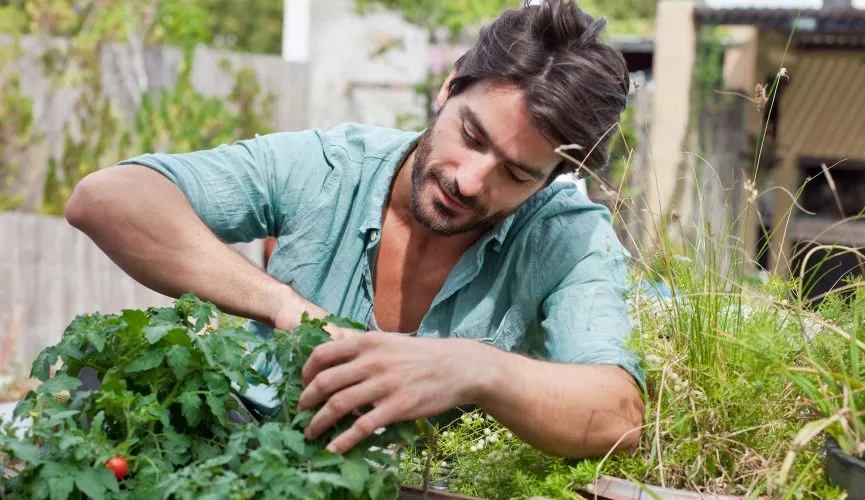 You don't need any qualification to be a gardener. However, having you should have a basic knowledge of plants and landscape. You can improve your skills by signing up for horticulture courses.
Here are some you could look into:
Horticulture and Gardening (University of Sydney)
Sydney Community College
TAFE NSW
TAFE Queensland
Holmesglen (Victoria)
Melbourne Polytechnic
ACS Distance Education
Consider attending workshops and events where you can network with the gardening community and keep up to date with the changes in gardening. Some websites that can help you find events near you include:
Eventbrite
My Open Garden
Garden Drum
Australian Institute of Horticulture
Sometimes these sites also offer online webinars. A two hours online beginner's course can start around $168 while an average course fee for a Certificate III in Horticulture is $7,140.
What services can I offer through my gardening business?
Gardening business owners don't only need to stick to garden design and maintenance. You can also offer services such as lawn mowing, structural landscaping, patio cleaning and outdoor repair. If you have the right tools, your services can include pruning, hedging, weeding and pruning small trees.
What business structures do I need to consider before starting a gardening business?
Now that you have decided on your niche and services, think about the direction you want to take your business. The business structure you choose will dictate how your business will operate:
Sole trader. As a sole trader, you are the owner and in charge of the business. You manage all aspects of the business. You can choose to employ workers. If you do so, you are required to pay their super.
Partnership. This business model involves two or more people setting up a business together. You should have a partnership agreement outlining how you will share income and control of the business.
Company. A company is considered a separate legal entity owned by shareholders who can be directors or investors.
You will need to register your business, your business' name and for GST.
Do I need any legal documents written up before I start operating? What about online legal services?
A business license. Register with the Australian Securities and Investments Commission (ASIC) to get an Australian Company Number. Consider applying for an Australian Business Number (ABN) as well.
Landscaping license. If you're going to do any landscaping as part of the business, you will need a permit. This license varies by state; in some states, you are not required to have a license if your work is under a certain amount. Here are the details on state licencing:
Landscaping contract. Your contract should include the expenses for the work, payment options, confidentiality, limitation of liability, uncontrollable events and miscellaneous legal matters. Every business needs to have a disclaimer of liability.
Online legal services. Protect your business from future risk with the help of a lawyer. A lawyer can help ensure that any documents you draft will protect your business. You can access online legal services with membership or annual fee at Sprintlaw, Lawpath, LawDepot, LegalVision and Wonder Legal.
Get access to legal services and documents online
Does your company belong in this list?
What insurances should I think about?
Here are some types of insurance that will protect your business.
Tools insurance. Your gardening tools will be the backbone for your trade. Consider insuring your tools in the unlikely event of theft, fire damage, storm damage, or a vehicle collision.
Trailer insurance. If you use a trailer for your tools, trailer insurance will cover you against fire damage, theft, vandalism and accidental damage.
Accident and sickness insurance. This insurance covers you if you can't go into work because of an injury or sickness.
Public liability insurance. This insurance covers compensation and legal costs if your work causes property damage or personal injury to another person.
Employer's liability insurance. If you are hiring workers, this insurance protects you in case one of your workers falls sick or is injured while working for you.
How much should I charge my customers?
You can choose to charge by the hour or by the job. The average cost for a gardener can be around $50 to $100 per hour but can also go beyond $400. The rates you charge should depend on the complexity of the job. Factors to take into consideration are area size and terrain, types of plants, the equipment you use, the number of services required and the season.
One way to arrive at a cost is to talk to the clients to know what landscaping design they want, what equipment you will need, and if you'll need to hire more labourers. Then estimate the overhead costs, material costs, subcontractor costs, if required, labour costs and add your markup. For more complex landscaping projects such as building ornamental ponds, or interior landscaping, you should charge by the job.
It would help if you did a competitor research to ascertain the scale of your competitors according to their services, location, the experience and quality of their work.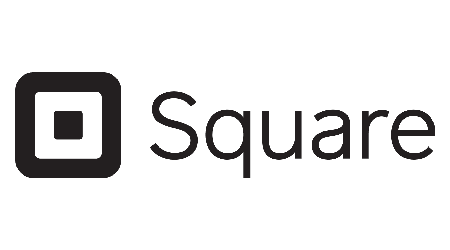 Ready to get set up with Square?
Get your business moving with payment terminals, QR code ordering, invoices and more.
How can I build up my customer base?
Use social media such as Instagram or Facebook to showcase your gardening skills. You can also get client reviews by offering your services for a discount. Some gardeners gain a following by posting helpful resources and short guides on social media platforms.
Take advantage of online marketplaces such as hipages, Airtasker and Oneflare where people post about services they need. Get matched with customers from your locality.
Frequently asked questions
Is there a minimum call-out fee?
Yes, there is a minimum call-out fee charged by the hour. This can be around $50.
What is not included in a gardening service?
The service provided by a gardener does not include any trees more than three metres. Service requests do not include tree lopping, working near power lines or pruning tree branches or hedges more than five metres high.
Does the client need to be there while I garden?
As long as you have access to the garden, your client doesn't need to be there.
Back to top
More guides on Finder