How to start a garden edging business
Equip yourself with the right know-how to open your own garden edging business.
We're reader-supported and may be paid when you visit links to partner sites. We don't compare all products in the market, but we're working on it!
It doesn't take too much to start a gardening business; just green fingers, an eye for detail and plenty of self-motivation. Read on for some essential tips for opening your garden edging business.

Register Your Business
Register your company with Lawpath in just 10 minutes.
What skills, knowledge or requirements do I need to start a garden edging business?
Perhaps you spend all of your spare time gardening and want to turn it into a moneymaker? Maybe you already work in horticulture and want to branch out on your own? Whatever your reason is, to open up your own business in garden edging you need a few specific skills and know-how.
Firstly, you'll need to know how to create and build basic borders. This involves working with stones, bricks, wood and metal to create an appealing design for your customers. Working with people all day, an ability to communicate clearly and effectively is also a must in this industry.
What courses or qualifications do I need to complete?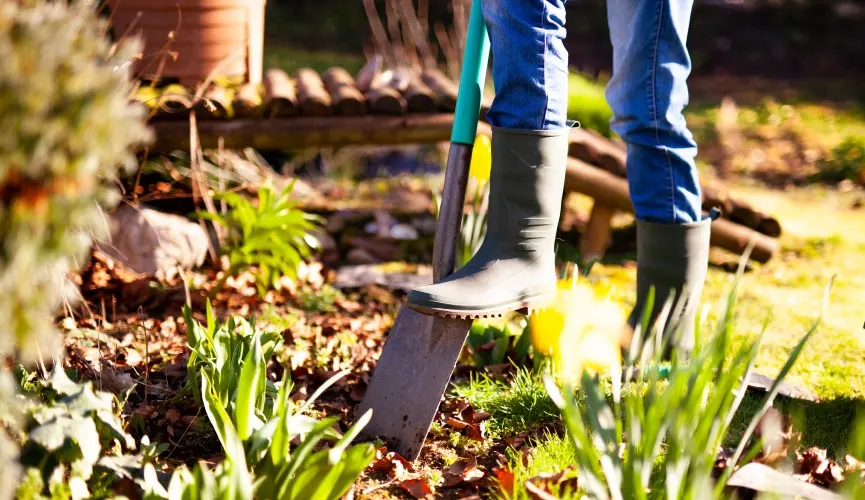 As well as a genuine passion for design and the great outdoors, it's a good idea to complete a short course or certificate in garden edging. While this isn't a necessity, having a few qualifications to your name is never a bad thing. Not only will this improve your skills in the field, but it will give your business much more credibility to its customers.
A few nationally recognised courses include:
Certificate II in Horticulture
Certificate III in Horticulture
Certificate II in Landscaping
Horticulture Foundation Certificate
These can cost anywhere from $3,000 to $5,000 and take between six to twelve months to complete. Some of these may be available as online courses, giving you the option of working in your own time or opting for in-class learning if that's more your style.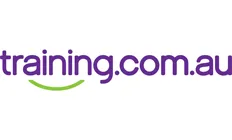 Landscaping Certificate
A landscaping certificate from training.com.au could help start your garden edging career.
Equipment and software needed to start a garden edging business
You'll need the right tools to open up a successful garden edging business, along with a decent-sized, practical ute to carry everything from job to job. For the practical side of things, make sure you stock up with:
Hard forks
Trowels
Garden hoe
Weeding forks
Shovel
Rake
Weed slicer
Line trimmer
Blow vacuum
You'll also need to purchase some computer equipment and software to keep the back end of the business running smoothly. This can include:
What business structures do I need to consider before starting a garden edging business?
First things first: you'll need to apply for an Australian Business Number (ABN) and register your business name. To do this, you'll need to decide how you'd like to structure your business.
If you're planning to keep your business small to medium-sized, you can choose from two business structures:
Sole Trader vs Partnership
A sole trader and a partnership are very similar business structures. The main difference between them is who holds the financial and practical responsibility for the business itself. As a sole trader, you alone will be responsible for the business and all of its profits or losses. Alternatively, you can enter into a partnership with someone and both of you will be responsible for business decisions and any debts that the business incurs.
Company
If you've got big aspirations in mind for your business, you might want to consider registering it as a company. Companies are much more complex structures than sole traders and partnerships. In this case, the business is seen as a separate legal entity to its director(s), i.e. you and your partners. As a member of the company, you won't be liable for its debts. However, keep in mind that a company is much more complex to set up and generally requires a lot more capital upfront.
It's worth keeping in mind that you can change the structure of your business as it grows and expands.
Do I need any legal documents written up before I start operating? What about online legal services?
It's important to have all of your legal documents in place before you start your business. This way, you can rest assured knowing that both you and your business are protected legally. A few important documents you may want to consider for your garden edging business include:
Ask your customers to sign a detailed service agreement to protect them and you
Protect your business and prevent losses of your time and money with a cancellation policy in place.
An employment agreement can be used when you hire employees.
If you're setting up your business as a partnership with friends or family, a partnership agreement will outline the responsibilities of each partner, ensuring that the interests of the business are protected.
If you need a little helping hand with putting together the legal stuff, you can find legal templates online and even seek instant legal advice. A few leading online legal companies include Sprintlaw, Lawpath and LegalVision.
Get access to legal services and documents online
Does your company belong in this list?
How can I find more customers?
While word-of-mouth and recommendations can get you a long way towards securing more customers, you can take a more active approach to marketing your business. An effective and hassle-free way to do this is by utilising online job marketplaces. These connect skilled professionals with locals looking for a tradesperson.
Some of the leading platforms on the market include hipages, Airtasker and Oneflare. All of these companies take a similar approach; locals can post jobs that they need doing in the marketplace, and individuals or companies with the right skills can provide a quote to do the job. These platforms also allow users to view reviews and testimonials from any previous customers.
How much should I charge my customers?
If we leave out the cost of the materials, most garden edging services prefer to charge their customers per hour. Hourly rates compensate for the complexity of the job as well as its size. Garden edging services charge differently across Australia, although most hover between $40 and $80 an hour. It's worth checking out the competition around your local area and price your services accordingly and competitively.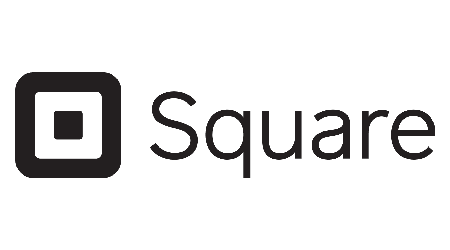 Ready to get set up with Square?
Get your business moving with payment terminals, QR code ordering, invoices and more.
Frequently asked questions
How much money do you need to start a garden edging business?
A garden edging business doesn't require huge amounts of funding in its initial stages. The biggest investment you'll need to make is buying a car big enough to hold and carry your equipment. Rather than forking out a lump sum, you may be able to secure a car finance loan and spread the cost out over a few years. After this, you'll also need to spend a few thousand dollars investing in the right tools, public liability insurance and some marketing for your business.
How do I get clients for my garden edging business?
You need to get your name out there, so people know that you exist. In this digitally-led world, one of the most effective marketing strategies is to use social media to advertise. You can pay for ads that will target people specifically in your local area.
Is a gardening business profitable?
If you love the great outdoors and manage your business correctly, gardening can be an extremely profitable and rewarding job. You're unlikely to see huge results in the initial period, but with hard work and perseverance, you're able to start generating good revenue.
More guides on Finder