How to start an electrician business
Thinking of turning your skills as an electrician into a business? Find out how to get started.
We're reader-supported and may be paid when you visit links to partner sites. We don't compare all products in the market, but we're working on it!
If you have experience as an electrician and are thinking about starting up your own business, there's a lot you need to know. From legal documents to marketing and how much to charge, here is your guide to setting up your electrician business.

Register Your Business
Register your company with Lawpath in just 10 minutes.
What courses or qualifications do I need to complete?
Before you start your business, you need to make sure you have received proper training and experience as an electrician to work independently.
All electricians need to complete an apprenticeship which usually lasts four years. You're also required to complete a Certificate II in Electrotechnology. Course fees depend on the university of your choice and can range from $5,000 to $15,000.
After this is complete, you need to obtain an electrical licence so you can work unsupervised.
Equipment and software needed to start an electrician business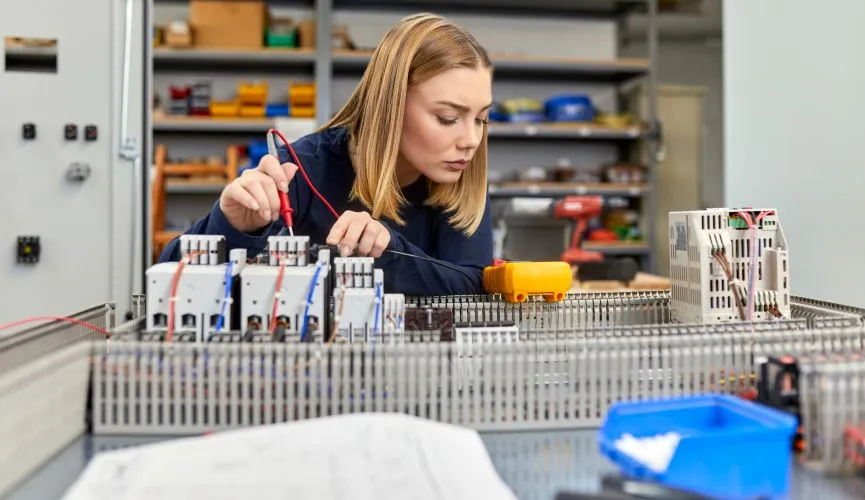 You'll need a few different tools and equipment to start your own electrician business. This includes:
Electrical tapes
Insulated pliers
Insulated screwdrivers
Cable cutters
Wire Strippers
Safety knives
Spanners
Voltage testers
Hex keys
Claw hammers
A vehicle to get to and from jobs.
Personal loan options
When you're launching a business, it can be tricky to be accepted for business loans. For starters, you'll typically need to be in business for at least 12 months. That's why some people choose to explore options when it comes to personal loans. Always be sure you can afford the full repayment plan and any charges before applying for this type of loan.
What business structures do I need to consider before starting an electrician business?
Before you set up your business, you need to decide how you will structure it. We've written a full guide on business structures here, but the following is a summary of the types to consider:
Sole Trader: This is the most common type of business structure for electrician businesses. A sole trader manages all the aspects of their business themselves, which also means taking sole responsibility for any legal aspects and handling profits and losses, and credit and debts yourself.
Partnership: A partnership is a legally binding contract between a group or an association. This group of people share income, profits, losses and responsibilities. It is relatively more expensive to set up than a sole trader.
Company: A company is a large entity which is run and managed by its directors. Companies are regulated by the Australian Securities and Investments Commission (ASIC). In a company, directors are liable for debts and losses.
Do I need any legal documents written up before I start operating? What about online legal services?
You'll need a few different legal documents to start your business and engage with customers. One of these is your terms and conditions, which dictates how you work with customers and what you are and aren't responsible for. Terms and conditions are standard in business and protect you if a dispute arises. Make sure you attach these terms and conditions to each quote you provide.
You will also need to organise documents which limit your liability when engaging with other businesses. Supplier and wholesale documents establish clear payment terms and what happens if something goes wrong, for example, if a part is faulty or breaks.
If you have any employees, there are certain documents you will need for them. Employee agreements set out important aspects of their work including the hours they need to work, termination clauses and employee and employer obligations. You may also want a workplace health and safety document and an employee handbook.
Get access to legal services and documents online
Does your company belong in this list?
Other registrations and Taxes
Registration: When you start a business in Australia, you need to register for an Australian Business Number (ABN) and Goods and Services Tax (GST). You either register online for these or call an agent to set them up for you. Registering for GST is optional but you must register for an ABN. If your business has a gross turnover of $75,000 or more yearly, you also must register for GST.
Taxes: The taxes you pay will depend on your business structure. As a sole trader, your taxes will be based on your income. However, you can deduct any costs you used to invest in the business. In a partnership, you have to pay two types of taxes that depend on your income and profits. You are required to file partnership tax and individual tax returns. Companies need to lodge company tax returns.
How much do I charge my customers?
Depending on the state that you live in, you may charge between $60 and $100. However, these costs depend on the supply of electricians in the area and how much time you will spend getting to the job. Depending on the level of experience and expertise of the electrician, the prices vary and can go up to $200 an hour.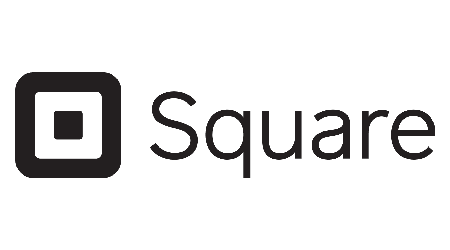 Ready to get set up with Square?
Get your business moving with payment terminals, QR code ordering, invoices and more.
How can I build my customer base?
Building an online presence is essential, so make sure you invest in a website. You can create your free website at a number of online platforms such as WordPress or wix.com.
You can also grow your customers through social media, so make sure you set up relevant social channels such as Facebook.
Online marketplaces are also great places to source jobs. A few examples include Airtasker, hipages and Oneflare.
Frequently asked questions
Do I need insurance?
You should get insurance to protect your business. One to consider is public liability insurance which covers you if your clients sue you for causing personal harm or damage to their property during work. Read more about how public liability insurance works.
How much can I make with electrician business?
Business profits vary depending on the state you're in, the size of your business and how many employees you have. Many owners of electrical businesses can make well in excess of $100,000 once their business is up and running.
Do I need a license?
You will require a licence to operate unsupervised. Depending on the state you live in, licensing and registration requirements vary. In Queensland, Western Australia and Victoria, you can not apply for a license unless you have proof of insurance, whereas in other Australian states it is not a requirement.
Depending on the state you are opening your business, there are different government offices responsible for licensing:
More guides on Finder