How to start an online clothing rental business
In a world dominated by "fast fashion", starting an online clothing rental business might be a good idea.
We're reader-supported and may be paid when you visit links to partner sites. We don't compare all products in the market, but we're working on it!
In the past, the idea of renting out clothing seemed odd and out of the world. However, the success of several independent online platforms has proven the potential of this business.
When it comes to choosing pieces of clothing which need to be used only for special occasions, people tend to prefer to rent them instead of buying their own.
Here, you will find everything you need to know to build your own marketplace and start an online clothing rental business.

Register Your Business
Register your company with Lawpath in just 10 minutes.
What skills, knowledge or requirements do I need to start an online clothing rental business?
To start a successful online clothing rental business you'll need:
Selling and persuasive skills
Interest in the clothing industry
Inventory control and scheduling skills
Organisation
Communication and active listening
Somewhere to store your clothing
What courses or qualifications do I need to complete?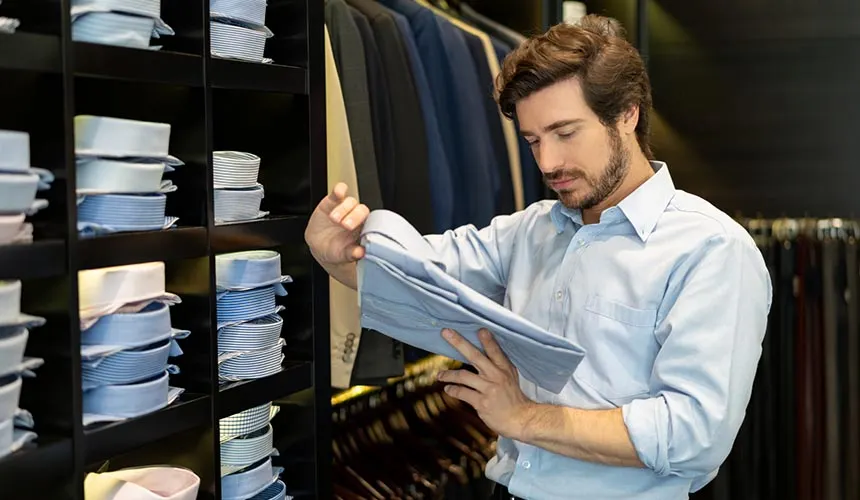 Although no formal qualification is required to start your online rental clothing business, you might want to enhance your knowledge of this industry. This will allow you to find new niches to well your services and reach out to more customers.
For example, you might want to improve your computer skills, as you will need software to manage your inventory and accountancy. You may also need sewing and wardrobing skills, which you can learn from a local tailor or a formal course.
As this business will be online, you may also consider taking a course on online marketing, search engine optimisation (SEO) or sales.
What business structures do I need to consider before starting an online clothing rental business?
Once you are ready to start your online clothing rental business, you must register for an Australian Business Number (ABN). This is mandatory to apply for a business name, invoicing your clients, and claiming tax credits. After this important step, you are ready to start structuring and managing your business. There are three main structures to consider:
Sole trader
If you are going to work on your own, you can register as a sole trader. As a one-person business, you will be solely reliable for everything which concerns your new adventure.
Partnerships and companies
If two or more people plan to work on the same project, you can register a partnership or even a company. This means that you and your associates will share all business' gains and losses.
A company is a separate legal entity to the business director, and can be privately or publicly owned.
Do I need any legal documents written up before I start operating? What about online legal services?
In some cases, you may need a sale of goods agreement to outline the terms and conditions of your sale. As a business owner, you are most likely to require a host of legal documents, such as a website disclaimer.
The majority of these legal templates are available for free, and they can be downloaded from one of the many online legal services.
Get access to legal services and documents online
Does your company belong in this list?
How can I build up my customer base?
Marketing is the heart of every successful business, including yours. In the case of a clothing rental business, you want to promote your services across a variety of platforms and get all the exposure you need.
Of course, your website should be the jewel in your crown and be both easy to use and utilise SEO best practices to attract customers. Then, you can share your services on social media platforms and allow users to review your services and repost your content.
Email marketing is also very important, as many leads will come from your newsletter.
How much should I charge my customers?
Your pricing strategy will need to suit the market you're selling to and your own costs. An online clothing rental business will usually have the following charges you will need to decide prices for:
Hire charges. These can be on a daily or weekly basis. Long-term hires may benefit from a reduced rate. More expensive items may have higher charges.
Deposits. You may require these for customers that hire a designer piece.
Extra charges. These can be necessary if pieces are lost, damaged, or returned late.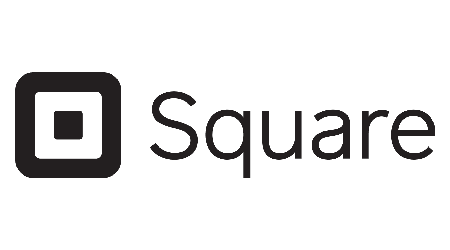 Ready to get set up with Square?
Get your business moving with payment terminals, QR code ordering, invoices and more.
To get an idea of how to start pricing your rentals, you could also research competitors already in the market.
Frequently asked questions
How does an online clothing rental business work?
An online clothing rental portal is not your average fashion company. These businesses are based on specific partnerships with other designers and agencies, to give customers access to new outfits and accessories without them spending a fortune.
As the business owner, you will rent out the clothes for a certain amount of time (usually one week), and charge a percentage of the rental price as the fee. This will cover dry cleaning and other business expenditures. In the case of designer items, you might require additional insurance to cover any sort of damage.
How do I build a website for my online clothing rental business?
Setting up your website should be one of the first steps when starting your new business from home. The site must be user-friendly and reflect your business. Don't forget that this is going to be your only way to showcase your services!
Ideally, customers should be able to leave reviews for each piece of clothing. You might also use a variety of content and media, such as videos and pictures.
To make your life easier, you might want to consider integrating a third-party rental management module on your website. This tool will help you and your customers manage each order.
What are the most common clothes rental businesses?
You should think about which type of business model you want to apply to your new online service, choosing among the following:
One-off rentals are designed for those who wish to rent a designer piece for a special occasion.
Membership Programs provide an efficient way for loyal customers to rent more pieces per month while benefiting from special prices.
More guides on Finder