How to start an event photography business
Your checklist for launching a successful event photography company.
We're reader-supported and may be paid when you visit links to partner sites. We don't compare all products in the market, but we're working on it!
Knowing where to start when creating any new business venture is one of the hardest steps. It'll take lots of careful planning and, ultimately, great decision making to set yourself apart from the competition.
In this guide, we'll show you the key steps to start an event photography business, including what legal documents you may need and how to go about growing your client base.

Register Your Business
Register your company with Lawpath in just 10 minutes.
What skills, knowledge or requirements do I need to get started?
Presumably, photography is a great passion of yours and quite possibly a serious hobby. That's why you want to do it for a living. To improve your photography skills, learning about digital photography and editing is an essential skill to have in today's market of Photoshopped images. In addition, having an understanding of lighting and composition will really make your photos pop.
Working for someone else in the photography business and getting a few years of experience is recommended. This will also give you some inside knowledge of the business side of event photography.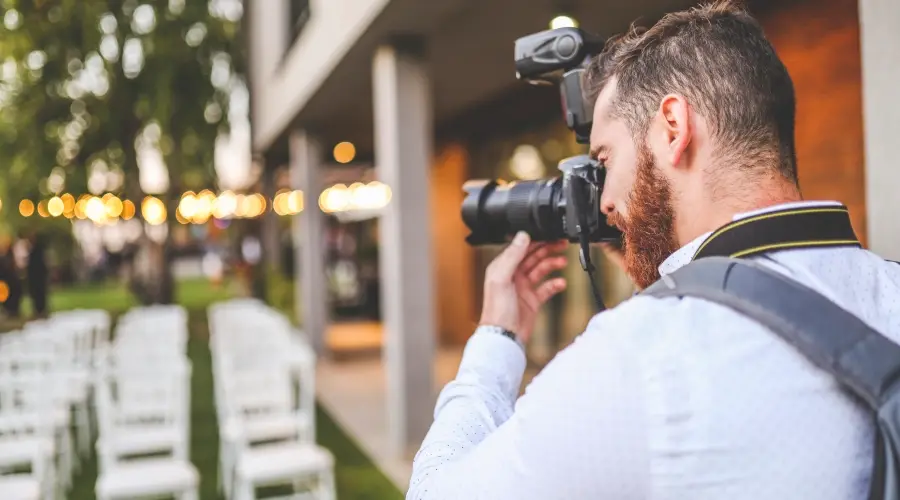 What courses or qualifications should I think about?
When you're looking for courses to take in event photography, you can choose from informal to the certificate or diploma level. A site like Udemy offers a wide range of informal courses in photography.
For more advanced courses, the Photography Institute offers a certificate course in Professional Photography and a diploma in Photography and Photo Imaging (CUA50915). The main differences being, the certificate course is not accredited or as in-depth.
Certificate courses are typically priced at $999, whereas the diploma will cost you around $2,999. Online, study-at-your-own-pace options are also available. Explore your options for online courses.
Equipment and software needed to start an event photography business
High-tech digital cameras can take a bit of time to fully understand all the features, but knowing your equipment is essential in this business.
Here's a rundown of some important items and equipment you may need:
An excellent digital camera
Smartphone with a first-rate camera
Photo editing apps for your mobile for uploading high quality photos in real time
Camera bag
Lighting equipment
Lenses – find accessories online
Props
Suitable transportation
Having a professional website to showcase your portfolio will help raise your online profile. For this, you'll need a domain name and web host to get you started.
Signing up to social media sites like Instagram is also a great way to market your business.
What business structures do I need to consider?
Your business structure depends on your business plan and whether it's a sole venture, a partnership, or a fully staffed business.
Two common types of business structures that work well for an event photography business are as follows:
Sole proprietorship
Also known as a sole trader, this type of business is suitable for photographers who run and manage the business on their own.
As an unincorporated business, you will be personally responsible for paying taxes on the profits you make. Any debts and losses will also fall under your personal responsibility.
Partnership
A partnership involves two or more business owners who share the responsibility of the company. This includes paying taxes on profits, and taking care of debts and losses.
When you embark upon this type of business structure, it is recommended you draw up a partnership agreement to safeguard your investment.
Do I need any legal documents written up before I start operating? What about online legal services?
Having all your legal documentation in place is an essential part of setting up your business and safeguarding your assets.
Here are a few legal documents you might need to start an event photography business:
Photography agreement. Also known as a client contract, this document serves as a contract between you and your client. It lays out the terms of your photography service, as well as the cost, date and time of the event.
Second shooter. You'll want this contract when you hire another photographer to help you with the event. It works essentially like an employment agreement.
Model release form. This is a waiver form releasing the rights of ownership to the photographer.
To draw up your own legal documents for a fraction of the cost of hiring a lawyer, you can try using an online template that you download and customise to your own requirements. Some of these same sites also offer online legal advice, should you need it.
Find legal templates and further help
Does your company belong in this list?
How can I build up my customer base?
Networking and regularly posting on social media are great ways to build your customer base. The more clients you find, the more word will get out and your business will grow from there.
You can also advertise your business on websites like online marketplaces. Some of the most popular sites include:
hipages. Find new customers in your neighbourhood who are looking for a photographer for their event.
Airtasker. Set up a profile and advertise your services online where people can find you for their event.
Oneflare. Matching potential clients with experts, this site offers a great way to find people looking for a specific service.
These types of sites are useful for doing some market research, as you can browse other job postings to see how your services and prices measure up to the competition.
Another way you can build your customer base is to attend trade shows in your field of interest. For example, bridal shows or corporate conferences present many opportunities to pass out your business card.
Business directories like White Pages and TrueLocal may also be worth being a part of.
How much should I charge my customers?
To be competitive in this market, you will want to price your photography services fairly. Compare a few websites to see what other photographers are charging for similar services.
Remember, it's not just charging for the time it takes to photograph the event, but also you'll want to factor in the amount of time you'll need for editing. As a general rule, one hour of photography takes about three hours of editing, which amounts to four hours in total.
Depending on the event and several other factors like location and experience, an average rate for an event photographer may be anything between $150 to $400 per hour.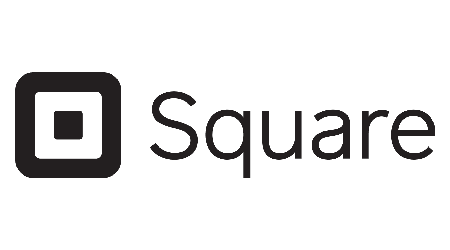 Ready to get set up with Square?
Get your business moving with payment terminals, QR code ordering, invoices and more.
Frequently asked questions
Is event photography a profitable business?
With the right marketing plan in place, event photography can be very profitable. Knowing how to market your business is just as important as your skill as a photographer. So consider taking a small business course on sites like Lynda.com to brush up your skills.
How much does it cost to start up an event photography business?
You want to start small, as photography equipment is expensive and it can quickly add up. A rough idea of how much you'd need to get started, including everything from cameras to computers, is about $10,000.
Can I sell my photos online?
Yes, you can. A great way to make extra income is to sell your own personal photos online through websites like Dreamscape, Fotolia, and Shutterstock.
More guides on Finder