How to start an entertainment business
Take control of your career by setting up your own business in the entertainment sector.
We're reader-supported and may be paid when you visit links to partner sites. We don't compare all products in the market, but we're working on it!
From children's entertainment to live big bands, the entertainment industry covers a wide range of professions. If you think that you've got something to offer the entertainment business, we've compiled a must-read guide of essential information.
Here's everything you need to know to get your entertainment business off the ground and running.

Register Your Business
Register your company with Lawpath in just 10 minutes.
What skills, knowledge or requirements do I need to start an entertainment business?
The first step in opening up an entertainment business is to decide on your niche and stick to it. Doing so will allow you to build a solid business plan and understand the costs and benefits of starting your new venture.
The likelihood is that you already have the skills you need, whether it be as a musician, comedian, magician or another type of entertainment. Along with these specific skills, you'll need to understand how to run the backend of your business, which involves being an all-rounder.
Making sure the business is both profitable and runs smoothly means you'll need to look after its finances, marketing, licensing and human resources.
What courses or qualifications do I need to complete?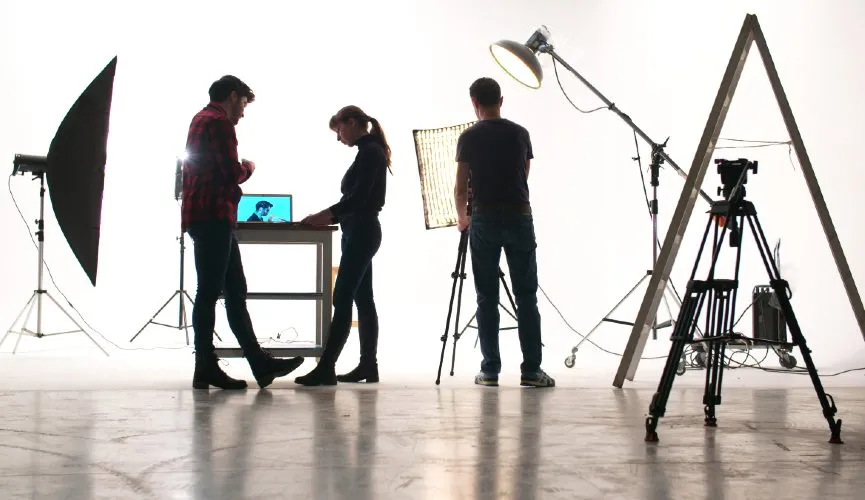 Luckily for some, venturing out into the world of entertainment doesn't strictly require any qualifications. Of course, you'll need to be skilled in the entertainment that you're providing, but no one will be demanding to see certificates. Taking an online course is a great way to refresh your skills or pick up something new.
If you're worried about the business management side of things, you can get certificates and degree qualifications for this too. Undergraduate courses in entertainment typically last three to four years and cost upwards of $10,000 per year. Relevant degrees include:
Bachelor in Creative Business, Media Management
Bachelor of Science in Entertainment Business
BA (Hons) in Music, Theatre and Entertainment Management
Bachelor in Communication and Entertainment Management
Bachelor of Music
If you'd prefer a short course or certificate that only lasts a year or so, you also have the option of:
Diploma of Entertainment Business Management
Diploma of Creative Arts
Certificate IV in Screen and Media
Equipment and software needed to start an entertainment business
The equipment you need to run your business will depend on which corner of the entertainment industry you choose to work in. A few things you may need to invest in to make your shows a hit include:
Lighting kits
Sound equipment
Props
Backdrops
Performance equipment
To run the administrative aspects of the business, such as finances and marketing, you will also need:
What business structures do I need to consider before starting an entertainment business?
One of the most important initial steps in starting an entertainment business is to decide how you would like to structure your business. Generally, your structure will be determined by how many people own the business and how much you plan on growing it. As a local entertainment business, you'll typically choose between a sole trader and a partnership.
A sole trader is the simplest business structure you can choose and the cheapest to set up. A sole trader is an individual who trades on their own, manages daily operations by themselves and is responsible for the debts of the business. A partnership is similar to a sole trader. However, there are usually two or more people sharing in the decision making and who are responsible for the financial liabilities of the business.
If you're hoping to scale your business considerably in the future, you may want to consider changing your structure to a company at a later stage. The advantages of a company include limited personal liability and possible tax deductions.
Do I need any legal documents written up before I start operating? What about online legal services?
Having all of the necessary legal documents in place when you open your entertainment business is a must. To get the ball rolling, here are a few agreements and policies that are worth looking into:
As an entertainment business, it's important to implement a company-wide cancellation policy. This will help to reap back any lost costs from last-minute cancellations or no-shows.
If you decide to structure your business as a partnership, establishing a partnership agreement will safeguard all parties involved. This document outlines the duties and obligations of each partner, so everyone knows where they stand from the offset.
As your business grows, you may want to hire an assistant to keep things running smoothly. To do this, you'll need to use an employment agreement to set out things like an employee's day-to-day responsibilities, salary and working hours.
To make sure you've covered all bases, you might want to reach out to an online legal service who will be able to advise you as to exactly which documents you need for your entertainment business.
Get access to legal services and documents online
Does your company belong in this list?
How can I build up my customer base?
As an entertainer, your customers may range from private clients hoping to put on an unforgettable party to large corporations treating their staff to a well-deserved Christmas party. With such a huge range of clientele, you'll need to spread your brand far and wide. You can do this by establishing a strong marketing plan and building a website.
In addition to your website, social media and promotional materials, you may want to consider joining an online job marketplace. Using a website like Airtasker will connect you to locals in your area who are looking for your entertainment services. You can reply to any local advertisements, and provide a quote. Alternatively, you can post your own advertisement for the services you offer and for what price.
How much should I charge my customers?
Rates vary hugely across the entertainment industry, and performers tend to charge on a per show or hourly basis. Rates can change depending on:
Your reputation
The area you're working in
Services you're offering.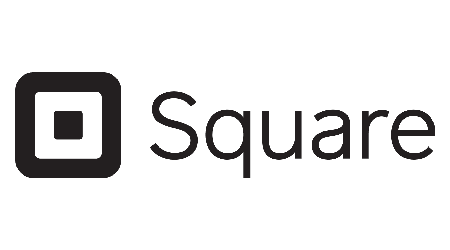 Ready to get set up with Square?
Get your business moving with payment terminals, QR code ordering, invoices and more.
When you first start your entertainment business, you may need to charge a lower rate while you build up your customer base. As your reputation grows in your local area, you will be able to charge more for your services.
It's always worth checking out the local competition to see what they're charging before setting your rates too, as you don't want to price yourself out of the market accidentally.
Frequently asked questions
What does an entertainment company do?
Entertainment companies come in a wide range of shapes and sizes, but they all share one goal: to entertain an audience. It could be one man who puts on local comedy shows, a large orchestra that travels the country to entertain the masses, or a huge conglomerate that produces films and TV shows.
What is the most profitable entertainment industry?
In recent years, the gaming industry has taken over as one of the most profitable entertainment businesses. Second to this are movie and film production companies.
How do you write a business plan for an entertainment business?
Your business plan should provide a basic outline of your business aims and how it will evolve over time. By establishing clear milestones and objectives, it will give you a goal to work towards. Your business plan should also address your businesses' marketing strategy, budget and growth plan.
More guides on Finder