How to start an engraving business
Make sure everything is in place before launching your new business venture.
We're reader-supported and may be paid when you visit links to partner sites. We don't compare all products in the market, but we're working on it!
While the idea of paving your own career path may be a daunting one, there are ways to make it easier. By equipping yourself with the right knowledge, giving yourself a good dose of motivation and a sprinkle of passion, you can be well on your way to a successful solo venture.
Keep reading to find out what you should know before opening your own engraving business.

Register Your Business
Register your company with Lawpath in just 10 minutes.
What skills, knowledge or requirements do I need to start an engraving business?
It goes without saying that an engraver needs to have a creative eye and an artistic mind to produce beautiful pieces of work. Without these attributes, you may find it difficult to produce engraved pieces that can be sold to the public. Coupled with these are the need for good hand-eye coordination and a careful approach to your work.
Aside from the design side of things, you'll also need to master the art of running a business. In the initial stages, this includes establishing a business plan, sorting out the legal stuff and marketing your services far and wide. Later on, you'll also need to consider human resources and tax management.
What courses or qualifications do I need to complete?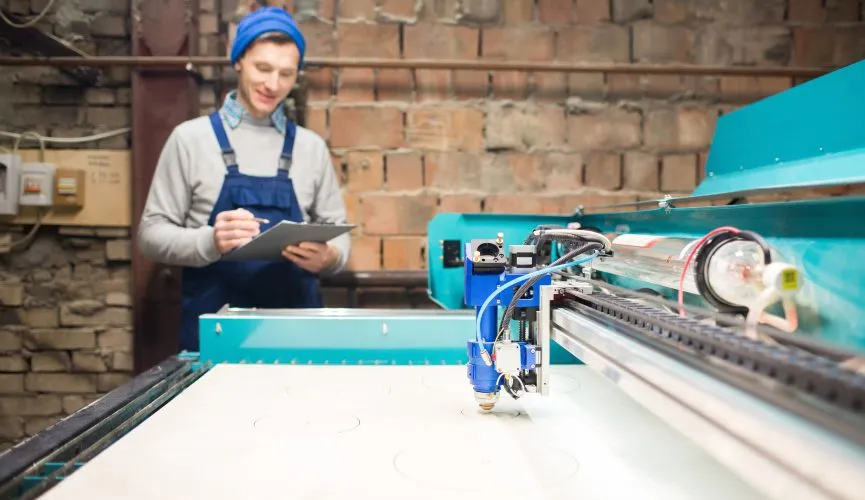 Opening an engraving business doesn't require any formal training as such. You will need to know how to engrave items, but this can be learnt through short informal courses such as the Certificate III in Jewellery Manufacture. Alternatively, you can teach yourself by using YouTube videos or similar resources.
A few key skills you'll need to know before you start your business include:
How to engrave different materials like glass, gold and silver
Working knowledge of the different types of cutters and which cut to use
Learning how to use engraving computer software
Using a laser engraving machine.
Equipment and software needed to start an engraving business
Buying all of the necessary equipment and tools to open your engraving business will be one of your biggest investments.
Here's a quick checklist of some must-have items:
Laser system
Air assists
Vector cutting grid
Rotary attachment
Hand engraving tools, such as a Dremel
Graphic software like Illustrator or Photoshop
Items to engrave onto, such as mugs, plaques and jewellery.
What business structures do I need to consider before starting an engraving business?
Before you're ready to take the plunge and open your engraving business, you'll first need to register for an Australian Business Number (ABN) and decide on your business structure. This will determine how you pay your tax and who has control over the business. For an engraving business, you can choose between a sole trader, partnership or company.
Here's a quick run-through of what each type of business structure can offer you:
Sole trader
When you register as a sole trader, you'll have all the responsibility of the business on your shoulders. This includes making key decisions for the business and being liable for any financial wins or losses.
Partnership
If you want to open up your engraving business with a friend or family member, then you'll need to register as a partnership. In this case, both partners will share responsibility for the businesses' key decisions and financial implications.
Company
If you're envisaging big things for your business, you may want to register as a company. Companies are more complicated and expensive to set up and are controlled by a group of shareholders.
Do I need any legal documents written up before I start operating?
When you open a business, there's a whole list of legal stuff to deal with. Luckily, you don't have to deal with it all by yourself as there are lots of small business lawyers available to guide you through it.
Here are a few documents and policies you might need for your business:
Get access to legal services and templates online
Does your company belong in this list?
How can I build up my customer base?
Social media is your best friend when it comes to getting your brand and services out there. Joining community groups on Facebook, as well as setting up your own pages, will get you a good way of securing your first customers. It's always a good idea to build a professional website too. You can use it to show customers what you do and use the site to sell your products directly.
Once you get some traction with your business, you can invest more time and money into your marketing and explore options such as influencer marketing and search engine ads.
How much should I charge my customers?
Pricing is very important for any business – you don't want to put customers off due to high prices or run your business at a loss. Pricing your engraved items will be unique to you depending on the materials you use, your overheads and how long it takes to complete the piece.
As well as taking your own costs into account, it's crucial to scope out your competitors to check out what they're offering and how much they're charging customers.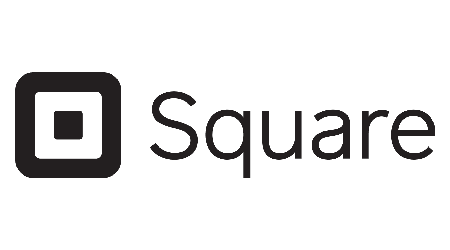 Ready to get set up with Square?
Get your business moving with payment terminals, QR code ordering, invoices and more.
Frequently asked questions
How much does an engraving machine cost?
Laser engraving machines typically cost between $2,000 and $15,000 depending on the brand, type and size of the unit you choose. For an engraving business that deals with smaller items – such as mugs, glasses and jewellery – a smaller machine should suffice. If, however, you're planning to process harder materials like carbon or stainless steel, you'll need a more powerful and generally more expensive machine.
What tool is the best for engraving metal?
A Dremel is one of the most popular and more effective tools for engraving a wide variety of materials. A well-known rotary tool, you can attach a multitude of tools to a Dremel to achieve different shapes and effects.
What is the difference between laser engraving and etching?
While engraving and etching may achieve similar results, they process materials differently. Engraving is a physical process whereby the engraver uses a sharp tool to cut into a surface. An etcher, on the other hand, uses acid and other chemicals to burn lines into a surface.
Is there a lot of money in laser engraving?
Laser engraving is a great way to add value to a simple product, and as the demand for personalised products grows, so does the demand for engraving. As your customer base expands and your design skills improve even further, you should have few problems creating a profitable business.