How to start an electronic repairs business
Turn your passion for electronics into a profitable business.
We're reader-supported and may be paid when you visit links to partner sites. We don't compare all products in the market, but we're working on it!
Are you a dab hand when it comes to fixing household electrics and gadgets? If so, running your own electronic repairs business could be a lucrative way to make the most of your skills.
Read on to learn how to get your own company up and running, from skills and qualifications to marketing to choosing the right business structure.

Register Your Business
Register your company with Lawpath in just 10 minutes.
What skills, knowledge or requirements do I need to start an electronic repairs business?
The first step on the path towards owning an electronic repairs business is having the right level of expertise. You'll need to be able to analyse problems and come up with safe and cost-effective solutions for a range of broken items or faulty software. If a device doesn't power-up, has no picture or sound, you'll be expected to come up with a workable solution for the customer.
What courses or qualifications do I need to complete?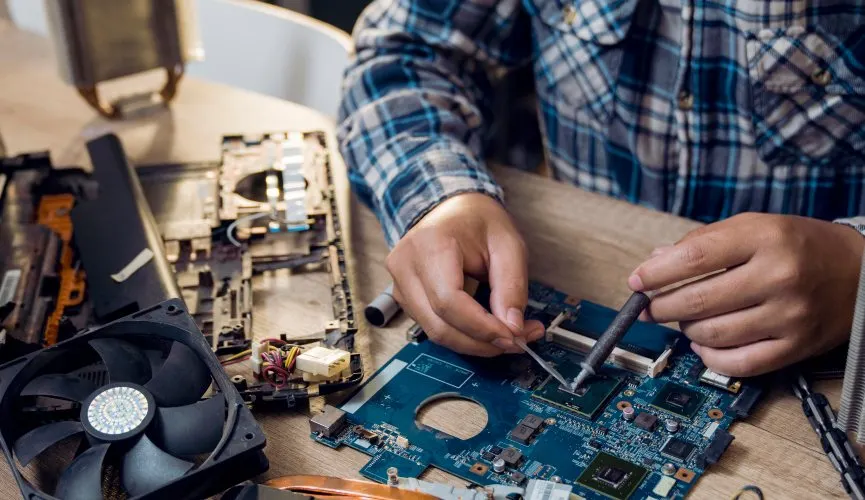 Whether you're just starting your education in electronic repairs or you're looking to fill in some skills gaps, the more qualified you can become will only increase your chance of driving more business in the future.
Some of your study options may include:
What business structures do I need to consider before starting an electronic repairs business?
The most common business structure types to consider are:
Sole proprietorship: You will be the sole owner of your electronic repairs business and pocket all the profits. On the downside, you will be liable for all legal and financial burdens of the business.
Partnership: Split skills, expertise and monetary resources with another person such as an acquaintance, friend or family member. Both you and your partner will have equal stakes in the company but also share equal liability.
Limited Liability Company (LLC) or Corporation: The only difference between the two is that a LLC is owned by one or more individuals, and a corporation is owned by its shareholders. In both cases, you, the owner, will have limited liability and you won't be personally liable if your repairs business is sued. On the flipside, both are difficult and expensive to set up.
To run any business in Australia, you'll need an Australian Business Number (ABN). It's easy to get one through the official government website. You should also consider opening a bank account for your business and keep your personal assets separate. It can make tax time much easier to deal with. Read more about how to start a business.
Choosing your business niche
You'll also need to be clear on your niche among the flood of electronic repair shops and determine which verticals you want to tackle. It's likely your business will be a mix of four different avenues:
Hardware repair. You will be installing, examining, testing and repairing hardware such as computers and its peripherals.
Software repair. You will be troubleshooting operating systems, installing programs, recovering data and carrying out disaster assessment.
Business-to-Business model (B2B). You will be working with businesses and services enterprise and corporate technology.
Business-to-Customer model (B2C). Servicing your average consumer like the person who walks into your shop with a shattered iPhone screen.
Once you figure out your niche and target market, start working on your business plan. Will you be doing the repairs yourself or will you hire employees? Going solo means your capabilities will be limited but hiring staff will add to your startup costs.
Equipment and software needed to start an electronic repairs business
The equipment you need to invest in will depend on your niche. For most repairs, you will definitely need items like screwdrivers, scrubbers, testing equipment, heat guns and plastic wedges. You may want to consider a diagnostic software that's cloud-based and runs on a subscription, such as a Restoro PC repair tool.
Most repair shops also sell low-cost retail items such as accessories for gadgets and cleaning kits. If you're opening a shop, this can help you make some extra cash on the side.
Do I need any legal documents written up before I start operating?
By utilising legal documents and legal services, you could stay on a legally-sound footing from the minute you go live.
A couple of helpful legal documents to consider are:
An employment agreement to protect you and your employees. It outlines both parties' obligations under various terms and conditions.
A privacy policy template to let users know how you're handling their personal data.
You may also want a tax invoice template to let customers know how much tax is payable for buying your goods and services.
Fortunately, there are many easy-to-access legal documents and templates available from online legal services such as Sprintlaw.
Get access to legal templates and services online
Does your company belong in this list?
How much should I charge my customers?
The amount you charge customers will depend on a number of factors. These include:
The extent of the damage
How much time and resources are needed to fix the problem
Your own markup.
According to ServiceSeeking.com.au, the cost of computer repair services is $79.50 per hour on average.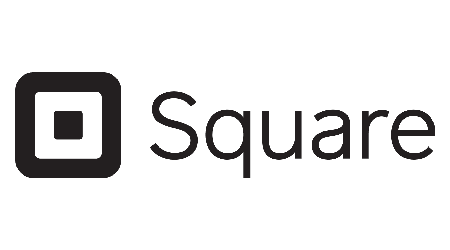 Ready to get set up with Square?
Get your business moving with payment terminals, QR code ordering, invoices and more.
How do I build up my customer base?
You could optimise on a few different marketing strategies suited to your target market. Make sure your electronic repairs' business offers a value proposition that'll set you apart from your competition.
Build a solid website that clearly explains what you do. List down the services and products you offer.
Offer discounts for first-time customers, or other sign up deals.
Use Google and Facebook ads to promote your business if you think your target market is likely to use these platforms.
Be active on social media. Reach out to your local community to let them know you're there to help out. Use bloggers or the local newspaper for a shoutout.
Take care of your customers so they can advertise your business through word of mouth. Keep tabs on Google and Yelp reviews and address any negative feedback.
Frequently asked questions
What should I think about when it comes to location?
Your business plan should include where you're going to work. Choose between setting up shop at home or opening a retail store. Working from home initially will help you save money and give you the flexibility to go to clients.
But if you do decide to open a store, scope out the competition in the area and see if your niche is unique enough to fit in.
Is a cell phone repair business profitable?
If managed properly, a cell phone repair business can be profitable as long as you can provide good quality spare parts and service.
What is basic electronics?
Basic electronics refers to the minimal electronic components of your goods such as resistors, transistors, capacitors, diodes, inductors and transformers.
More guides on Finder