How to start an ebook writing business
Start your own ebook business with our guide on how to create and market books online.
We're reader-supported and may be paid when you visit links to partner sites. We don't compare all products in the market, but we're working on it!
Love everything about the written word? An ebook business might be the perfect venture for you. As you can self-publish without the costs of printing and working with a publishing house, it also has the potential to be a great little moneymaker.
Our guide will get you started, outlining what skills, equipment and legal matters you need to have sorted to set up a successful ebook business.

Register Your Business
Register your company with Lawpath in just 10 minutes.
What is an ebook business?
An ebook business specialises in publishing and marketing ebooks. You can commission authors to write content or write it up yourself, then turn it into an ebook and sell the work to customers online.
How to get started
Here are some of the important steps involved in launching your own ebook business:
Find your niche. Your business could specialise in how-to-manuals, travel guides, self-help books, mystery, romance or science fiction. Choose a topic you know about so you can write or commission with authority and passion.
Write a business plan and decide on pricing. Write a business plan that takes into account market research, estimated income and expenses, as well as the pricing of your ebooks.
Source content for your ebooks. You can write your ebook from scratch or you can repurpose existing content. For example, if you already have a blog, you can collect relevant blog posts, order them in a logical way, and add an introduction and conclusion. Alternatively, you can find a book that is in the public domain because the copyright has expired and add value to it. As your business grows, you can also hire researchers and writers to work on your books.
Create a professional layout and cover. You may need to hire a graphic designer to design a cover and lay out the interior pages so it looks professional.
Choose your business structure. Most of the time, operating as a Sole Trader or Partnership will be the simplest and most cost-effective way to run your ebook business. However, there are advantages of registering your business as a Company if there are external investors involved, or if you wish to better protect yourself against the business's liabilities. We will cover these business structures in more detail later.
Consider your legal requirements. Think about whether you need any legal consultation before publishing your ebooks. A lawyer can help you deal with issues such as copyright infringement, defamation and invasion of privacy.
Market your ebooks. You can sell your ebooks directly to customers via a website or work with third-party sites like Amazon Kindle Direct Publishing. You will also need to promote your ebooks on social media channels, through word-of-mouth referrals or by buying advertising space on Google and Facebook.
Skills needed to start an ebook business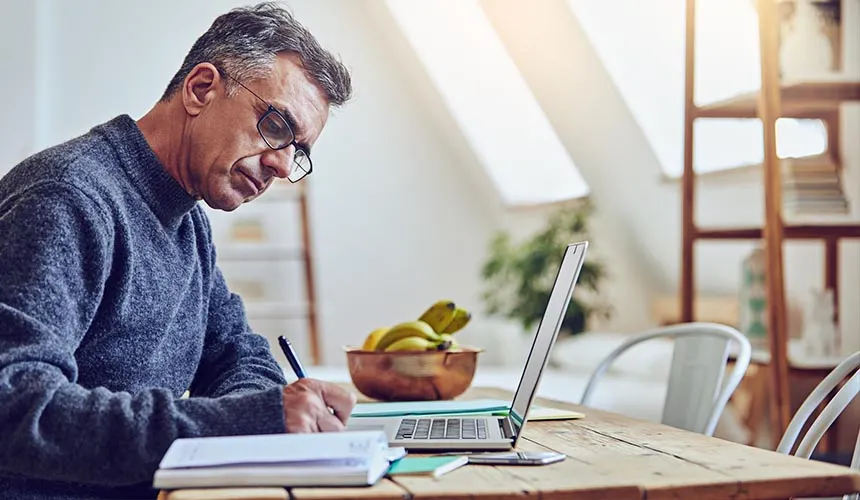 While there are no formal requirements needed to start an ebook business, you will need to have writers (and sometimes illustrators) who can create works that sell. You can create your own content or hire ghostwriters to write on your behalf.
Some skills and requirements to look for in ebook writers include:
Being subject matter experts in the topic they're writing about
Excellent time management and organisation
Dedication and passion for writing and the topic of the ebook
Courses and qualifications
You don't need formal qualifications to run an ebook business. However, you can sign up for short courses to help with your writing skills. For example, Udemy runs an online creative writing course for $25.
Equipment and software needed to start an ebook business
You don't need a lot of equipment to start an ebook business. Some useful equipment and software may include:
Computer or laptop
Payment platform
Third party self-publishing tool, such as Amazon Kindle Direct
How to structure your ebook business
As an ebook writer and publisher, you are likely to be operating your business alone or with someone else. If you are operating the business on your own, you'll most likely register as a Sole Trader. This means the following:
You are legally responsible for the business including any losses.
You control and manage the business entirely.
You can employ others to work in your business, but you can't employ yourself.
You will need to apply for an Australian Business Number (ABN).
You have to report your income using a tax return at the end of the financial year.
You will need to pay a business registration, but it is the simplest and cheapest business structure.
If you are setting up the business with someone else, then you will need to register as a Partnership. This is similar to being a Sole Trader, except that all members have equal control and equal responsibility for the business.
You can also set up a company to run your ebook business. It will allow multiple people to exercise control over the company and better protect you personally from the company's liabilities, but the initial set-up and compliance costs can be higher.
Do I need any legal advice and documents?
As an ebook publisher, you will need legal documents to help protect your business and copyrighted assets. Useful legal documents may include:
With many of the documents above, you can access a range of free templates to get started. You might also want to consult with a lawyer to get a full picture of the regulatory requirements for your business. You might want to speak to:
Small business lawyers. Small business lawyers that specialise in helping people set up and run a business can advise you on how to structure the business and how to negotiate contracts.
Copyright lawyers. They can advise you to make sure you're not infringing any copyright laws by publishing your ebook. They can also advise you on copyright issues so you can protect your ebooks from piracy and other infringements.
Defamation lawyers. If you have any concerns about defaming any individual or brand in your ebook, speaking to a defamation lawyer can help reduce the risk of someone suing you for defamation.
You can request a free, fixed-fee quote through various legal services websites, including:
Get access to legal documents online
Does your company belong in this list?
How can I sell my ebooks?
As an ebook publisher, you will have complete control and freedom over how you want to market your ebooks.
There are many channels to sell through. Popular ways to sell your books are:
Build your own website and sell your ebook directly online. This way you can control the entire process and get customer information, so you can use it to promote your other ebooks.
Work with third party sites like Amazon Kindle Direct Publishing. Third party sites will charge you a commission on your ebook sales, but you will have reach to a bigger audience.
Some practical ways to promote your ebooks and grow your readership include:
Using your social media channels, personal and professional, to get the word out about your ebooks.
Give away some copies to bloggers in your niche and ask them to share if they enjoy it.
Offer a free chapter of your book to attract readers.
Run an advertising campaign on Facebook, Instagram or Google. If you are selling your ebooks on Amazon, you can also run paid ads directly by targeting people who are interested in related books.
How much should I charge my customers?
Pricing an ebook can be tricky because there is no real "fixed cost", unlike a printed book. It's important to research ebooks of similar length, genre and topics to help you work out how much to sell your books for.
If you are selling your ebooks through Amazon, it's important to work within their pricing structure to maximise profits. Ebooks between $3.99 to $11.99 give the author 70% royalty, while for anything outside of this range, the royalty drops significantly to 35%.
If you are a first-time author, you can consider offering a slightly lower price compared to similar ebooks to attract new readers. You can always increase your pricing as your books become more popular.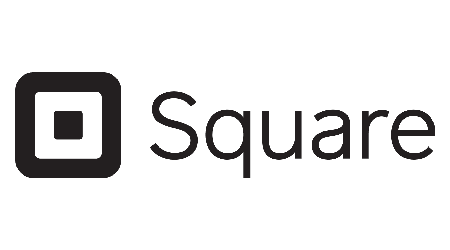 Ready to get set up with Square?
Get your business moving with payment terminals, QR code ordering, invoices and more.
Frequently asked questions
Is owning an eBook writing business profitable?
Running an ebook business can be profitable, but earnings will vary. According to The Authors Guild, self-published writers on average earn USD$3400 ($4400). Some businesses, however, earn much more. One example is Adam Croft, who writes and sells his mystery novels through Amazon self-publishing, and has earnt almost $2 million in 5 years.
How can I grow my business?
A successful ebook business is all about producing quality books and knowing how to sell them. Pricing ebooks to optimise sales is very important, along with various marketing strategies to capture new audiences. You can also open up new revenue streams by selling your ebooks in different formats, such as audiobooks or paper books, through a print-on-demand service.
What are the pros and cons of selling ebooks directly to consumers versus working with third party sites like Amazon?
If you're selling your ebook directly to consumers online, you have control over the entire process and you will have access to the customer information, so you can use the data to market your other ebooks. You also don't have to pay a commission to third party sites and your pricing is not limited by what third party sites prescribe.
The key advantage of working with third party sites like Amazon Kindle Direct Publishing is you can use the platform to reach a bigger audience.
It is recommended that if you're starting out in the ebook business, you do both. You can use Amazon as a way for new people to find your ebooks and you can also sell directly to consumers through your own site.
More guides on Finder