How to start an auto repair shop
Get the details you need to start an automotive business.
We're reader-supported and may be paid when you visit links to partner sites. We don't compare all products in the market, but we're working on it!
Although it's not easy, you can set up an auto repair business if you have the right information. You need self-confidence, drive and high levels of initiative.
In this guide, we've put together all the important information you need when you are ready to start an automotive repair business.

Register Your Business
Register your company with Lawpath in just 10 minutes.
What skills and requirements are needed to start an auto repair business?
To get your automotive repair business off the ground, you may need certifications that permits you to offer your services as a mechanic.
You have to know the total projected cost you need to open and operate your automotive repair business. Therefore, you may have to create a business plan. The plan should also include a marketing strategy that might help you connect with your target audience.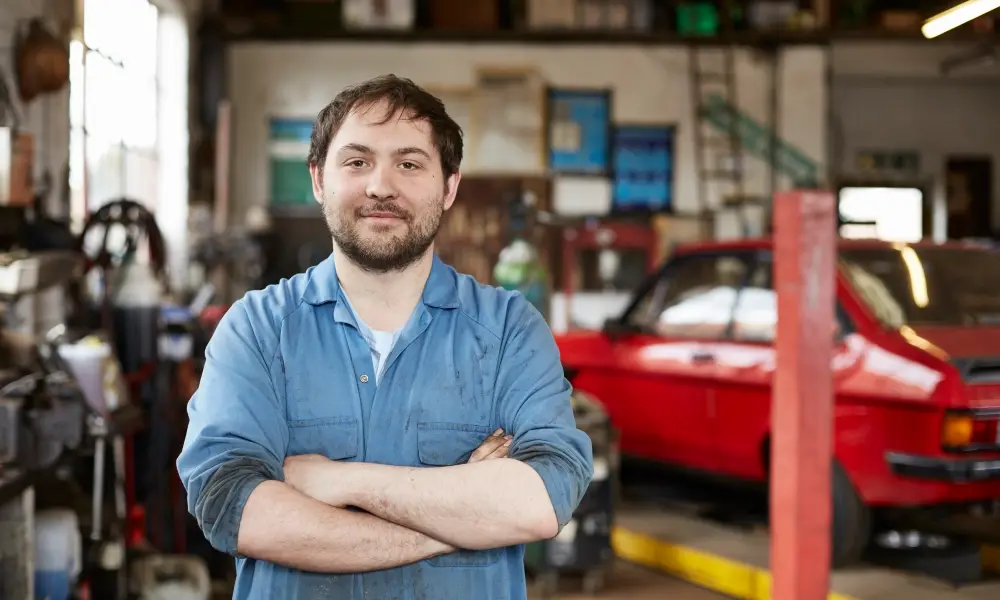 What courses or qualifications do I need to complete?
To run an automotive repair business, you have to get a motor vehicle repairer licence, which has a number of requirements including that you have relevant council approval and the financial resources to start a business. You will also need a Certificate III in Light Vehicle Mechanical Technology. The fee for completing this course is usually $14000 and the duration is one year.
You also need a mechanic apprenticeship before you can start running your automotive repair business. This is a four-year program that allows you to learn the skills you need in a practical setting.
Equipment and software needed to start an automotive repair business
For you to open and operate an automotive repair business, you will need equipment some of which includes:
Air compressor. This is a pneumatic device that uses energy to compress air. This energy can be in the form of chemical energy or electrical energy.
Battery charger and jumper. You need a new battery charger and jumper to handle clients with dead car batteries or charging problems.
Transmission jack. There are several jacks with different handling capabilities and features. A transmission jack helps you to remove and install transmissions into vehicles.
Air conditioning machine. An air conditioning machine is important, especially if you are offering air conditioning services. This machine can help you in several ways, including recovering, recycling and recharging automotive A/C systems.
Jack. You will need a jack to raise cars in order to conduct inspections and repairs underneath the car.
Wrenches/spanners, screwdrivers and plier sets. These tools are used to assemble and disassemble car parts in the interior and exterior.
Before you start operating an automotive repair business, you have to get an Australian Business Number (ABN). This eleven-digit number is necessary if you want to identify yourself whenever you are doing business with other people.
What business structures do I need to consider before starting an automotive repair business?
Before you register for an automotive repair business, you need to choose a business structure. Depending on how you will raise your capital, you can decide to choose between the following business structures:
Sole trader
This type of business structure comprises one person who is the business owner. As a sole trader, you have to raise the entire capital for starting the business and run the business alone. You may decide to source administration help from your family members.
Partnership
You may decide to partner with one or more people to start your automotive repair business.
Company
A company-type of business structure is whereby a group of shareholders owns a business. The shareholders can make decisions since there are also investors of the business.
Do I need any legal documents written up before I start operating? What about online legal services?
You may need to write up several legal documents before starting your automotive repair business. If you don't know how to go about this, you can find legal documents online at websites like LegalVision or Lawpath. There is a range of legal documents to suit your needs. They include:
Partnership agreement.This document spells out all the responsibilities of each partner, how the partners share profits and losses and the percentage of ownership.
Tax invoices. You may need to give your customers tax invoices after they have paid for repair services. This document is also important when you are inputting tax on your business expenses.
Employment agreement. When you need to hire employees to help you with your business, you may need an employment agreement.
Client agreement. You may need to craft a client agreement explaining the services you provide to your customers and what you expect they should do in return.
Get access to legal services and documents online
Does your company belong in this list?
How do I build up my customer base?
Good marketing skills may attract customers. You may opt for online ads if you have a business website to advertise your products and services. Offering clients guarantees is one of the sure ways to win their loyalty. This means you are assuring them of doing an efficient job. You can also use word of mouth and email marketing to find customers. Online marketplaces are another way to build your client base. Some of popular platforms include:
How much should I charge my customers?
Many automotive repair mechanics charge an hourly rate for labour and then charge for the various parts needed for a repair. Automotive repair mechanics earn between AU$24.43 and $31.04 per hour according to Payscale. This rate is separate from the spare parts that you may need to purchase for replacements.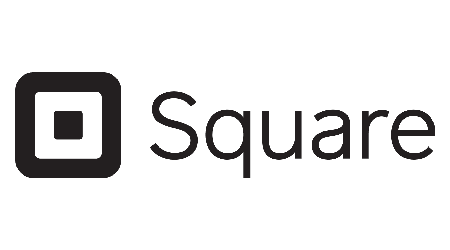 Ready to get set up with Square?
Get your business moving with payment terminals, QR code ordering, invoices and more.
Frequently asked questions
Does my automotive repair business need management software?
Your business may need a customer relationship management (CRM) software to help make your work easier. Software that might come in hand includes 5iQ Workshop Software, ARI and Auto Repair Bill.
Do I have to wear protective gear when working?
You should wear protective gear every time you are repairing. This includes gloves, goggles and steel-capped boots.
---
More guides on Finder