How to start an asbestos removal business
Get ready to launch your new venture by using this easy-to-understand guide.
We're reader-supported and may be paid when you visit links to partner sites. We don't compare all products in the market, but we're working on it!
Asbestos is a hazardous material that was used for many years in construction until its dangers were uncovered. In 2003, it was banned from use in Australia however many homes or buildings constructed prior to 1990 contain asbestos. So, there's a sizable market for asbestos removal, which is considered not just a home improvement project, but an important health measure.
In this guide, we've laid out the important things to know before starting your asbestos removal company.

Register Your Business
Register your company with Lawpath in just 10 minutes.
What skills, knowledge or requirements do I need to start an asbestos removal business?
Loads of motivation and hard work will be needed to get your business off the ground and a clear business plan will help, too.
Asbestos removal is heavily legislated due to the risks involved. Each state or territory has its own regulating authority. These are:
SafeWork NSW
Workplace Health and Safety Queensland
WorkSafe Victoria
WorkSafe ACT
SafeWork SA
NT WorkSafe
WorkSafe WA
WorkSafe Tasmania.
You'll need to be familiar with and comply with all components of your state's work health and safety act and regulations. The Safe Work Code of Practice provides practical guidance to the laws. As you're providing a service, you'll also need to abide by the Australian Consumer Law.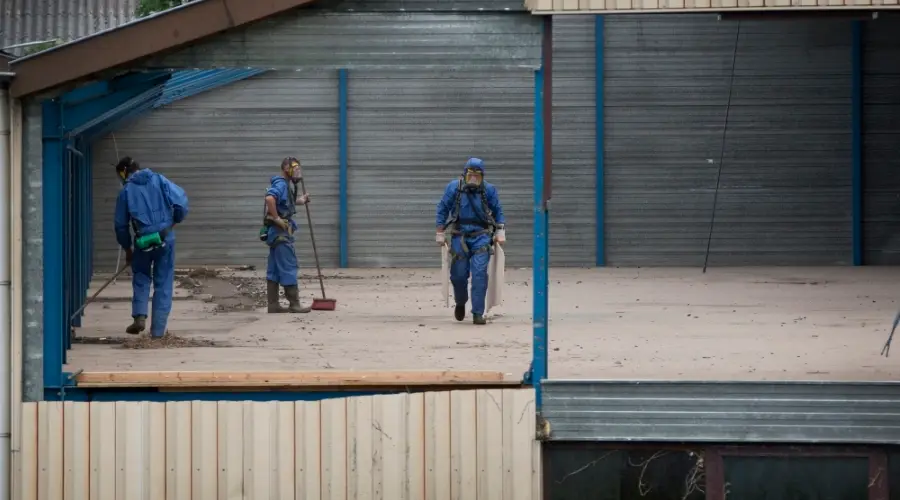 What courses or qualifications do I need to complete?
There are mandatory licencing requirements for anyone conducting asbestos removal. There are two different licence classes depending on the type of asbestos you're working with. For friable asbestos, you'll need a class A licence and for non-friable asbestos, you'll need a class B licence.
When carrying out friable asbestos removal, an independent licensed asbestos assessor is also required on-site to carry out air monitoring, clearance inspections and issuing clearance certificates.
Equipment and software needed to start an asbestos removal business
Equipment will be your biggest initial cost when you start out. You'll need:
HEPA filtered H-Class industrial vacuum cleaner
Manually operated hand tools and equipment to capture or suppress dust
Sealable asbestos waste container
Warning signs
PVC barrier tape
Water bucket and/or spray bottle
Disposable cleaning rags
Sealant
Personal protective equipment (PPE) including coveralls, gloves and safety footwear
Respiratory protective equipment (RPE)
Sealable containers to store asbestos after removal
Van or truck to transport equipment
Mobile or specially constructed on-site decontamination unit (for larger jobs)
Computer
Website and somewhere to host it
Online booking system
Phone.
Any equipment that causes the release of asbestos can only be used if it's designed in a way to capture or suppress asbestos fibres safely. Check the Safe Work Code of Practice for other legal requirements for your equipment.
What business structures do I need to consider before starting an asbestos removal business?
It's key to choose a structure that suits your business's needs as this will determine things like your tax requirements, who's responsible for decisions and who's liable for any business losses that arise. Here's a quick rundown of the three most common business structures:
Sole trader. If you're planning to run the business on your own, this structure may be for you. It's relatively simple to set up (you just need an Australian Business Number (ABN) however being a sole trader means you're personally responsible for anything that goes wrong with the business including debts and legal actions.
Partnership. A partnership is two or more people going into business together and there's two types: general and limited. In a general partnership, the partners manage the business together while jointly sharing legal liability. In a limited partnership, one or more general partners have unlimited liability and the other partner/s have limited liability.
Company. Structuring a business as a company means it is a separate legal entity from you, the director. Companies are owned by shareholders. While no one person bears the responsibility for the company's decisions or debts, note that companies can be complex to set up.
Once you've settled on your business structure, it's time to choose a business name and register for an ABN. ASIC's business names register search tool will help you check whether your preferred name is already taken.
If you choose a company structure, you'll also get an Australian Company Number (ACN). You can register a company name too but it's not compulsory. Again, check whether it's available first.
Do I need any legal documents written up before I start operating? What about online legal services?
Although all the legal stuff may seem tricky to get the hang of when you're starting out, there's plenty of legal advice and services available online including templates and examples. Before you get things running, you'll want to have all your important legal documents in place to safeguard your business. Here are some you'll want to think about:
Service agreement. A service agreement sets out the contractual arrangement between you and your client including the services you'll be offering and the payment they'll provide.
Cancellation policy. Protect your business and remove any ambiguity around what happens if a client cancels by getting a cancellation policy established from the start. Your cancellation policy should outline your terms if the client cancels and may include provisions like forfeiture of a deposit.
Partnership agreement. If you're registering your business in a partnership, you'll need a partnership agreement between all involved parties. This outlines each person's roles and responsibilities and helps to prevent future disputes.
Employment agreement. When you onboard new employees, it's a legal requirement to have an employment agreement outlining the role and responsibilities of the employee plus their remuneration entitlements.
Get access to legal services and documents online
Does your company belong in this list?
How much should I charge my customers?
Generally, the price of asbestos removal is calculated on a square metre basis and costs from $25m2 to $50m2. The cost of asbestos removal varies greatly depending on each individual job.
Some considerations to have front-of-mind when quoting your price include:
The volume of asbestos to be removed
The condition of the asbestos (e.g. whether it's damaged)
How difficult the asbestos is to access
Your expenses, such as travel.
You should also do some research on competitors in your area and what they charge. If you discover your rates are much higher for similar services, you may want to reconsider what you're charging so you can be competitive in the marketplace.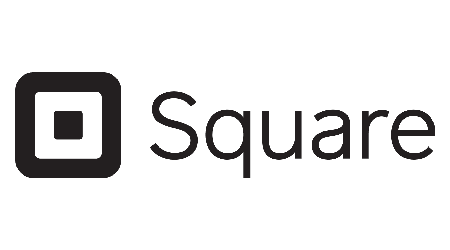 Ready to get set up with Square?
Get your business moving with payment terminals, QR code ordering, invoices and more.
Frequently asked questions
What kind of insurance do I need?
It's critical to have insurance to protect yourself, your business and your clients from risk. As there's a high level of risk involved with asbestos removal, many standard business insurance policies like public liability insurance and professional indemnity insurance generally don't cover any issues or damage that arise in connection with asbestos.
You will need to look into a specialist insurance product for asbestos liability and to attain one, you must provide evidence of your removal licence.
How can I get more work?
For best results, market your asbestos removal business using a variety of strategies including:
Business directories like White Pages, Yellowpages and TrueLocal
Word-of-mouth recommendations.
Is owning an asbestos removal business profitable?
It can be, yes. If you're prepared to invest plenty of time, money and hard work into your business, you will find it pays off. However, remember there are significant startup costs involved in an asbestos removal business so it will take some time before you see a return on your investment.
More guides on Finder