How to start an arborist business
Take the plunge and open a business doing what you love to do.
We're reader-supported and may be paid when you visit links to partner sites. We don't compare all products in the market, but we're working on it!
Deciding to open your own arborist business can be daunting. But with the right information and a good deal of hard work, it's more than possible to have a profitable business up and running in no time. We've compiled a few of the essential things you need to know as a new business owner to make the whole process run a little bit smoother.

Register Your Business
Register your company with Lawpath in just 10 minutes.
What skills, knowledge or requirements do I need to start an arborist business?
As a doctor of trees, you'll need to have extensive knowledge of different types of plants and trees so you can correctly diagnose and nurture them back to good health.
Before you start writing out a business plan for your new venture, it's important to think carefully about the services you want to offer. This will help you to hone in on the skills, equipment and qualifications that you need to have before you open.
Arborist services can provide all or just some of the following services:
Consultation and advice
Tree felling and removing
Tree lopping and pruning
Palm cleaning and removal
Emergency tree services
Stump grinding
Forest mulching
While you won't need a licence to practice as an arborist, you do need to have experience working in the field, workers compensation insurance and public liability insurance in place.
Starting a small business by yourself also requires a good deal of self-motivation, determination and hard work. You'll need need to know how to deal with all of the behinds the scenes stuff, such as finances and marketing.
What courses or qualifications do I need to complete?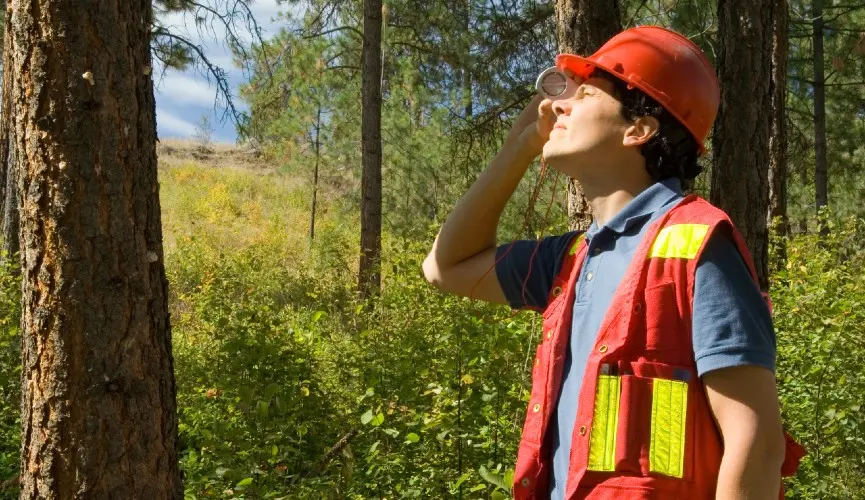 You don't need a graduate degree to become an arborist, but it can help you to develop your knowledge that little bit further. Saying this, most arborists start their career at a young age. Once you've gained your basic entry requirements for Year 10, you can enrol in a traineeship in horticulture/arboriculture. For supervisory roles, it's recommended that you have a minimum qualification of Certificate III in Horticulture (Arboriculture).
Here are some of the topics that will be covered in your course:
Tree maintenance
Safe tree felling
Complex tree climbing
Installing cabling and bracing
Using chemicals
Working safely at heights
Working safely around power sources
Basic lifesaving skills
It will take you between 18 and 24 months to complete the traineeship and it will cost around $8,000 to complete. You may be eligible for government funding, in which case you can get some or all of this course for free.
Equipment and software needed to start an arborist business
When you open an arborist business, one of the most significant investments you'll need to pay for is for the equipment. As well as safety equipment, you'll also need the right tools to allow you to do the job. These include:
Harness with gear loops and leg loops
Gloves
Safety glasses
Helmet
Hearing protection
Chainsaw
Ropes
Hitches
Rope wrench
Tree and branch-taming cables
Cherry picker
You'll also need a good-sized ute to carry everything around with you.
What business structures do I need to consider before starting an arborist business?
Choosing the right structure for your business is extremely important. It determines who makes critical decisions for the business, who's liable for the company's debts and what taxes you need to pay.
As an arborist business, you'll more than likely want to register as a sole trader, partnership or company. Here's a quick overview of what each structure can offer you:
Sole trader
As an individual trading on your own, you'll be personally responsible for any decisions and debts your business may find itself in. It's a relatively easy and low-cost business to set up, all you need is an Australian Business Number (ABN).
Partnership
A partnership consists of two or more people who have come together to open a business. Each individual will hold equal responsibility for the business, including any decision making and financial gains or losses.
Proprietary company
Companies are a separate legal entity from its directors. They are usually more costly to set up and have complicated internal structures with many different stakeholders. For this reason, no one person is responsible for a company's finances or actions.
Do I need any legal documents written up before I start operating? What about online legal services?
It can be hard to get your head around all of the legal stuff, but it's a must if you want to keep yourself and your customers protected. You can find plenty of legal help and advice online, along with templates and examples to get you started.
Here's a list of some of the types of legal documents you might need for your arborist business:
Partnership agreement. If you're registering your business as a partnership, you'll need to draft up a contract between all parties involved. This will set out the roles and responsibilities for each person and prevent disputes later down the line.
Service agreement. Presenting each client with a service agreement will help to outline exactly what services you're providing and how much for.
Employment agreement. At one point or another, you'll be onboarding a new employee. It's a legal requirement to have an employment agreement in place that outlines the roles of the employee and their remuneration.
Non-disclosure agreement. If you've got any tricks of the trade that you don't want an employee to disclose, you'll need them to sign a non-disclosure agreement before they start working for you.
Get access to legal services and documents online
Does your company belong in this list?
How do I find more customers?
If you need a helping hand in attracting customers to your business, you may need to invest in a few extra marketing tools. If you haven't already, it's important to create a business website and set up pages on social media channels like Facebook and Instagram.
More recently, online job marketplaces have been gaining in popularity. These are platforms that connect locals that need a job doing, to skilled professionals that have the expertise to get the job done. You can either create a profile and create a post showcasing your business' services, or respond to potential customer's job posts. A few websites you might want to check out include Airtasker, hipages and Oneflare.
How much should I charge my customers?
Working as an arborist covers lots of different tasks, including felling trees and providing consultation and advice. All of these services are likely to be priced differently depending on the complexity of the job and the equipment you need to use.
Arborists typically charge an hourly rate between $35 and $150. Rates for specific services also vary but typically fall in the following ranges:
Stump grinding: $60 to $100 per hour depending on the equipment needed
Tree pruning: $35 to $50 an hour depending on the ease of access
Stump removal: $35 to $40 an hour
Consultation work is typically done on a fixed-price basis and depends on how many trees you include in your report. The going rate for advice and a written-up report is around $300-$500 for a single tree.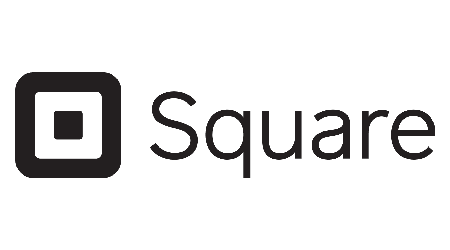 Ready to get set up with Square?
Get your business moving with payment terminals, QR code ordering, invoices and more.
Frequently asked questions
How much does a tree business make?
As an arborist, your revenue and profits depend on how you price your services and how large your company is. A key factor in making good profits is pricing your services smartly. To do this, you can look at similar companies in your local area to guide your pricing decisions.
How much is insurance for a tree company?
Working as an arborist can be risky business, so you must have insurance in place. As a minimum, you'll need public liability insurance and worker's compensation insurance for all of your employees. Depending on the size of your business, your insurance can cost anywhere from a few hundred dollars a year into the tens of thousands.
How do I get more tree work?
If you're struggling to get more customers, it's worth taking a look at your marketing strategies. Although word-of-mouth from your previous clients may get you some work, you can't rely on them entirely. Instead, consider setting up an online presence by creating a website and using social media to connect to people in your local area. You can also consider listing on online directories for people to find you.
More guides on Finder