How to start an appliance repair business
You can successfully run your own service and repair company with the right training, experience working in the field and a little business savvy.
We're reader-supported and may be paid when you visit links to partner sites. We don't compare all products in the market, but we're working on it!
Setting up your own appliance repair company is a great way to monetise your skills as a technician. Read on and find out what you need to run a successful appliance repair business, including what equipment you need and how much to charge customers.
What is an appliance repair business?
An appliance repair business provides repair services for household items such as washing machines, refrigerators, dryers, dishwashers and microwaves. Many appliance repair businesses are run as mobile businesses, so customers don't have to transport bulky appliances to a retail store.
How to start an appliance repair business
Launching your own appliance repair business requires careful planning. Here are some of the steps involved in starting a business:
Pick your specialty. Based on your market research, pick the type of appliances you want to specialise in. Most of the time, customers will replace small appliances such as toasters and kettles, whereas there will be demand for fixing bigger appliances such as washing machines and fridges.
Develop a business plan. Write a business plan that sets out the services you provide, your target customers, the geographic location you operate in and your projected income and expenses.
Create a brand name and logo. Choose a business name that is easy to remember and tells customers what you do. On the Australian Securities and Investments Commission (ASIC) website, you can check if your business name is available and register it. If you need a logo, there are graphic design tools and services available.
Buy the right tools. It's important to have the right repair tools, diagnostic tools, spare repair parts and safety gear. If you're running your business as a mobile business, you'll also need a vehicle to travel to and from customers' homes.
Choose the right structure for your business. There are several options for structuring your business. Many small businesses operate as a sole trader or partnership because it's the simplest and most cost effective. However, there are advantages in running your company using a company structure. This means the company is a separate legal entity and you're better protected from the company's debts and liabilities.
Consider legal requirements. As a small business, you can use online legal services to get paperwork in order and protect your business interests. For an appliance business you may need a service agreement and a cancellation policy.
Market your business. It's a good idea to have a business website and build a presence on online job marketplaces and social media so customers can find you.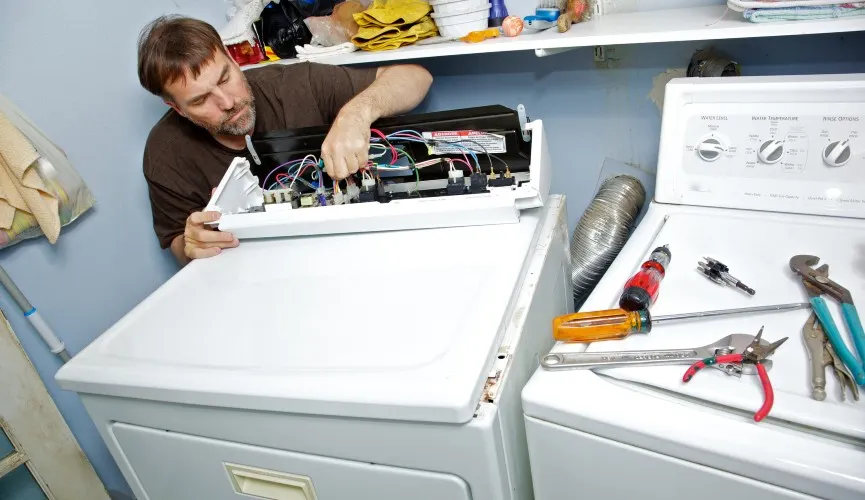 Skills needed to start an appliance repair business
Going into business on your own requires training and a good deal of experience in the field. Having marketing and sales skills will also help your business.
Here are some of the essential skills for opening an appliance repair business:
Appliance repair skills and experience. You will need experience working as an appliances technician and be familiar with popular models and repair parts. There are also YouTube videos and online forums available to learn repair skills.
Customer service skills. It's important to provide customers with friendly and helpful service.
Business skills. It helps to have skills in marketing so you can promote the business to your target customers.
Courses and qualifications
An appliance technician needs to know how to repair and service everything from fridges and freezers to dishwashers and washing machines. A familiarity with different models and their quirks is also necessary to troubleshoot problems. Check out some of the courses available for appliances technician:
Certificate III in Appliance Service – an entry level course that will launch your career into the electrical trades. You will learn how to set up, service and repair electrical and refrigerated appliances, including extra low voltage (ELV) single path circuits.
Core Appliance Repair Training Course – available online, this 10-module certification course is a good starting point for a service repair technician. It teaches you everything from basic electricity and electronics to troubleshooting and repair of major appliances.
In some cases, you may need a licence in order to carry out certain types of repairs. For example, you need to get a licence to repair certain types of air conditioning and refrigeration units. Check with the regulator in your state or territory to make sure you have an appropriate licence.
Equipment and software needed to start an appliance repair business
Whether you're starting out in the field or you're setting up your own appliance repair business, here are some of the equipment and software you'll need:
Repair tools and equipment, such as screwdrivers and pliers
Diagnostic tools such as a multimeter
Safety gear such as safety goggles and work gloves
A vehicle such as a truck or van to travel to and from the customers' home and transport tools, replacement parts and household appliances
Accounting software for bookkeeping and invoicing
How to structure your appliance repair business
It's important to think about what kind of structure will work best for your appliance repair business, because it affects your legal and financial responsibilities. Let's take a look at three of the most common business structures:
Sole Proprietorship. As the only owner of the business, you'll be solely responsible for all profits, losses, debts and legal matters. Also known as a sole trader, this structure is easy to set up and there's minimal cost involved, unless you register a business name. Income and expenses are reported in your personal income tax.
Partnership. With a partnership, you share with your partners all the responsibilities of running the business, as well as the profits and losses.
Company. This type of structure offers protection for your personal assets. This kind of company runs as a separate entity and requires you to pay company registration fees and annual review fees.
Do I need any legal advice and documents?
If you search online for legal business documents, you will find websites that offer free templates. Many of these sites also offer legal advice and representation, should you need it. Here are examples of business documents you might need:
Services Agreement. This acts as a work order, detailing the requirements of the job, the payment terms and the responsibilities of repair technicians and customers. It is drawn up before you start work and is a legally binding document.
Cancellation Policy. Many service-based businesses like an appliance repair business have a cancellation policy, to minimise losses associated with last-minute cancellations and no shows.
Partnership Agreement. This legal document is recommended should you decide to go into business with one or more partners. It lays out the terms and conditions of the partnership and serves as a legally binding contract between all parties.
Get access to legal services and documents online
Does your company belong in this list?
How much should I charge my customers?
Knowing how much to charge your customers requires some market research of other appliances technicians in your area. You can search, compare and view ads on websites such as Hipages, Airtasker and Payscale.
According to hipages, appliance repair will generally cost between $50 and $500. The cost will depend on the type of appliance that needs fixing, how old it is, what's wrong with it and the cost of replacement parts. A washing machine, for example, may cost up to $500 to fix, whereas small appliances like a microwave which can cost as little as $100.
The standard way to charge your customers is to bill for a service call and offer a free quote once you're on site. Some service and repair calls may be simple and straightforward, while others will require a visit to see exactly what needs to be done.
Use a services agreement (see above) to detail the job and provide a date of completion and price. Most appliances technicians bill by the hour based on the length of the job and charge extra for any parts that need replacing or fitted.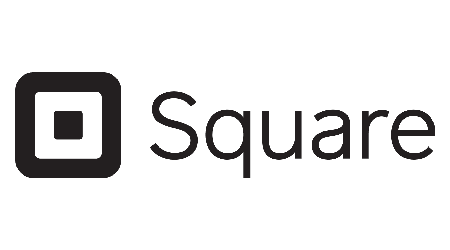 Ready to get set up with Square?
Accept payments from your customers in person and online with Square's card readers, payment terminals, digital invoicing and e-commerce tools.
Frequently asked questions
Is it better to specialise or offer a broad range of services?
Some appliance repairers specialise only in specific appliances and/or brands. Other repairers do it all, from toasters to vacuum cleaners. There are pros and cons for both, but it all depends on your comfort level. To specialise allows you to become an expert in a specific range, whereas extending your services can mean more opportunity.
How do I find customers?
It will depend on who your target customers are. If you're looking to directly work with customers you will need to market your business widely, by creating a business website, responding to job requests on online job marketplaces and promoting your business in local Facebook groups.
Back to top