How to start an alterations business
Everything you need to know to launch an alterations business.
We're reader-supported and may be paid when you visit links to partner sites. We don't compare all products in the market, but we're working on it!
Does the freedom and creativity of opening your own alterations business appeal to you? Starting a business can be overwhelming with so many legal, financial and practical aspects to consider; the good news is that you don't have to face them all at once. In this guide we discuss what you need to consider before opening your alterations business.

Register Your Business
Register your company with Lawpath in just 10 minutes.
What skills, knowledge or requirements do I need to start an alterations business?
In order to start an alterations business you need general sewing skills and knowledge around clothing design and fabrics. You need to be able to use a sewing machine, with the ability to move onto an industrial version of the one you have now.
To start charging for alterations you will need to have skills in:
Zipper replacements
Hemming
Taking in and letting out garments
Taper side seams
Shoulder and waist alterations
Readymade garment alterations and repairs
Special occasion alterations for suits and wedding dresses
You will also need a business plan and an idea of how you're going to market your services.
What courses or qualifications do I need to complete?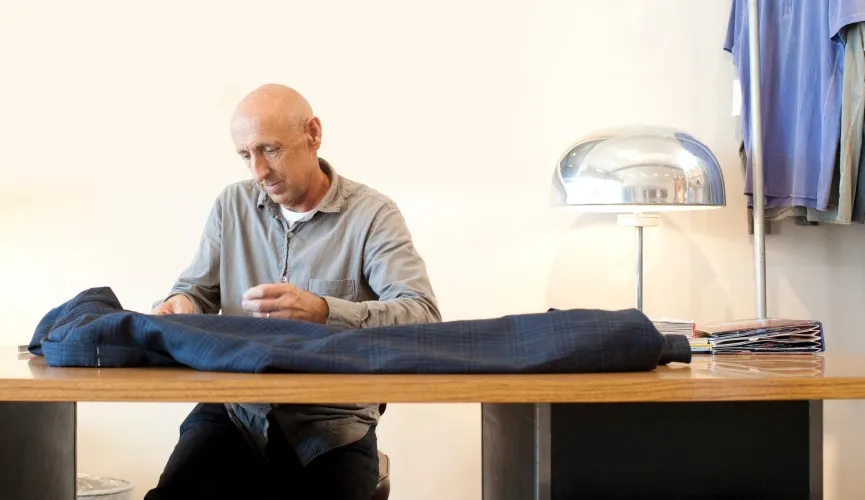 Working in alterations does not require a formal degree. Your success depends on your work experience and skills.
If you are still learning, there are a variety of courses for every skill level. There is a wealth of information online; you can find a plethora of free instructional videos on YouTube or find sewing and alterations content on the following paid online learning platforms:
Alternatively, if you learn better in a hands-on environment then a sewing class might be for you. Generally these are guided workshops with a handful of other people.
If you want to elevate the profile of your business, having a qualification in fashion or dressmaking can be beneficial. TAFE has a variety of courses that cover skills such as sewing, pattern cutting, screen printing, digital design skills and fashion drawing.
Equipment and software needed to start an alterations business
Depending on the scale of customers and projects you want to take on, you will need:
Fabric scissors
Needles and pins
Thread
A fitting room and full length mirror for customers
Measuring tapes
A large table for marking clothes and cutting fabric
Pinking shears
Seam ripper
Mannequin
Space to store customers clothes
You may also need accounting software to keep track of:
Invoicing and billing
Bookkeeping and inventory management
Payroll administration
Budgeting and auditing
What business structures do I need to consider before starting an alterations business?
Before you start working you will need to consider how you are going to structure your business.
It is likely your alterations business fits one of the following models:
Sole trader: If it is just you starting a business then you might consider registering as a sole trader. This means you will have full control and responsibility over the business.
Partnerships: If you are launching your alterations business with anyone else then it may be a good idea to register as a partnership. A partnership is defined as two or more people who go into business together. All partners have equal control over the business.
You will also need to apply for an Australian Business Number (ABN) so you can invoice customers.
Do I need any legal documents written up before I start operating? What about online legal services?
It is important to have a range of legal documents for your business signed before you start trading.
If you are opening an alterations business with someone you will need a partnership agreement. This ensures you both have equal control and responsibility over the business.
You will need an employment agreement if you hire anyone to work for you. This ensures everyone is on the same page around rights, pay, duties and expectations.
A price matching policy is an optional document that can ensure you have a competitive edge over other businesses that offer the same services as you.
If you need additional legal documents or advice you can do so from a range of online legal providers.
Does your company belong in this list?
How can I build up my customer base?
With an alterations business, a mix of hard copy and online advertising can help you find customers.
Hard copy tools include business cards, flyers, posters and other tangible means of advertising. These should be distributed locally; for example, a flyer on your community board or a business card at your local dry cleaners. This will draw in customers from your area.
Online marketplaces are a great way to secure work as you're getting started. Airtasker, for example, has an entire category dedicated to alterations and dressmaking jobs. Gumtree lets you advertise your skills and respond to jobs posted on the site. Other business directories like White Pages and True Local help you reach a wider audience online.
You can also consider setting up a website for your alterations business, and then learning or hiring someone to improve the site's search engine presence to appear to potential customers searching for alterations. There are a tonne of other marketing tools that you can take advantage of as well.
How much should I charge my customers?
Most alterations businesses charge per article of clothing. Small, uncomplicated jobs are usually listed at a fixed price. These alterations typically cost:
Alteration type
Item
Price to charge
Hems
Trousers and jeans

Tops

Skirts and dresses

Jackets and coats

$15 - $25

$15 - $25

$20 - $30

$35 - $50

Take in or let out
Trousers and jeans

Tops

Skirts and dresses

Jackets and coats

$25 - $30

$15 - $33

$30 - $45

$40 - $50

Zips
Trousers and jeans

Skirts

Dresses

$18 - $25

$18 - $28

$30 - $45

Sleeves
Tops

Jackets and coats

$10 - $30

$25 - $45

Straps
Alter length
$10 - $33
Complex alterations for formal attire such as tuxedos, ball dresses, wedding and bridesmaids gowns usually require an assessment in person before you can quote the customer.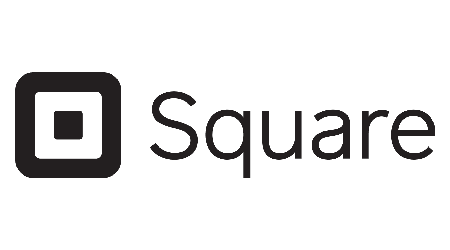 Ready to get set up with Square?
Get your business moving with payment terminals, QR code ordering, invoices and more.
Frequently asked questions
How can I start a sewing business with no money?
Some will start their alterations business from home to cut back on expenses like commercial rent. You can also use your personal sewing machine in the beginning and move up to a commercial grade machine as your business grows.
How can I improve my tailoring business?
Alterations are one of few services left that are dependent on local customers. If you can outperform other businesses in your area then will earn a bigger market share. A few ideas are:
Collaborate with businesses who serve the same customer base. For example, advertising at local dry cleaners or clothing stores will attract the attention of people who already take good care of their clothes.
Take advantage of social media. Offer special offers and competitions to your followers to build up your clientele.
Make sure your website is optimised for mobile viewing. If it's not, you are alienating a large chunk of potential customers who search for businesses on their phones.
Is a tailor and a seamstress the same?
The short answer is no. A seamstress works with hemlines, fabrics and seams where as tailors create and alter custom-made garments.
More guides on Finder