How to start a wedding planning business
From legal documents to qualifications, get everything in place to make your new venture a success.
We're reader-supported and may be paid when you visit links to partner sites. We don't compare all products in the market, but we're working on it!
Taking your first steps as a business owner can be daunting. But with the right knowledge, a good dose of motivation and a serious amount of passion, it can be very rewarding.
In this guide, we've put together some key information to help you get your wedding planning business off on the right foot.

Register Your Business
Register your company with Lawpath in just 10 minutes.
What skills, knowledge or requirements do I need to start a wedding planning business?
As a wedding planner, you'll have the huge responsibility to make sure that everything goes to plan on a couple's wedding day. It's a high-pressured job, and not everyone has the skills and knowledge to become a successful wedding planner.
As well as having experience in the industry, it's also handy to be:
Well-organised
Have great time management
Project planning skills
Quick at problem-solving
Thrive in fast-paced environments
Sensitive and perceptive
Creative
A good listener and communicator
Have attention to detail
Budget-savvy
Be able to cope with stressful situations
Calm and collected.
Once you're confident that you've amassed the right skills and knowledge to start up a wedding planning business, it's time to put together a business plan. This should address everything from outlining what kind of services you're going to offer to on-going expenses and a marketing plan.
What courses or qualifications do I need to complete?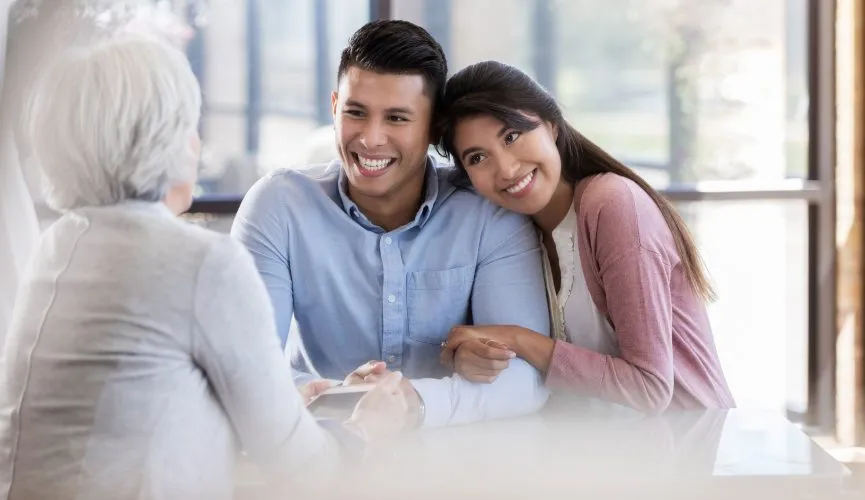 A bachelor's degree in event management, hospitality or business can help prepare you for a career in the wedding planning industry.
While you don't need an official certificate to start a wedding planning business, having one can make your business more trustworthy in the eyes of clients.
You'll also be seen as qualified according to the Wedding Planning Association of Australia, a group that strives to uphold the standard of wedding planning businesses across the country. The association offers online courses starting at $600.
Elsewhere, the Wedding Planner Institute provides an online course along with a physical course manual and online mentoring from a professional. When you enrol for their Certificate of Wedding Planning and Design, you are required to complete 50 hours of study for a course fee of $997.
A host of nationally-recognised wedding planning certificates can also be found on websites like Training.com.au and Online Courses Australia.
Equipment and software needed to start a wedding planning business
A wedding planning business doesn't require a lot of equipment to get started. Most of the work will involve liaising with suppliers, venues and, of course, happy couples.
To keep you organised in anticipation of the big day, consider investing in the following:
There's a host of online platforms that can help wedding planners to organise their workflows. These include:
Social Tables. This software is an event planning tool to find venues and plan seating arrangements. It helps you create a safe in-person event.
The Knot. This all-in-one planning tool provides you with a checklist, a budgeter and ways to connect with local vendors.
WeddingWire. Utilise a range of tools to help with a wedding website, the budget, the wedding checklist, guests, vendors and seating charts. The platform also offers an inspiration gallery which you can filter by type, season, colour palette and location.
What business structures do I need to consider before starting a wedding planning business?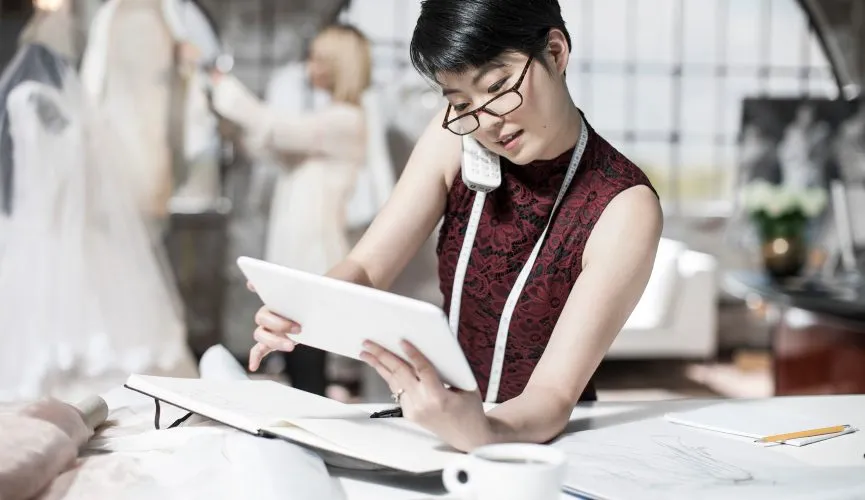 One of the first steps you need to take when you open up a wedding planning business is to decide what type of business structure you want to set up. Your decision will depend mainly on three things:
How many people will own the business
The level of control you wish to have over the business
How you want to pay tax.
Setting up as a sole trader or a partnership are both structures that lend themselves well to a wedding planning business. Luckily, setting up either one is relatively simple and requires minimal investments.
The primary difference between a sole trader and a partnership are the people involved. As a sole trader, you'll be responsible for making the key decisions for your business alone, and will be financially liable for it too. In a partnership, there may be two or more people making these decisions, and taking the financial burden of the business.
You'll need to register with the Australian Securities and Investments Commission (ASIC), get an Australian Company Number and apply for an Australian Business Number (ABN). Keep in mind that the requirement for a business license varies by state.
Do I need any legal documents written up before I start operating? What about online legal services?
It can be helpful to seek legal advice when you're setting up your business. This will ensure that you're operating your wedding planning business above the law and will give you peace of mind that the law protects you.
In your first or second meeting with a client, it's critical to draw up and sign a service agreement. You might be working with a client for two years on the build-up to their wedding day, and a clear contract of what is expected from both parties is essential to avoid any disagreements during the process.
Within the service agreement, it's important to include a cancellation policy. This will help you to reap back any losses in time or money from last-minute cancellations or unreliable clients.
Finally, when you grow your wedding planning business, you'll eventually need to onboard the help of others. An employment agreement can help to set out the responsibilities of your new employees from the offset.
Find online legal services and templates online
You can access online legal services and legal document templates with the likes of Sprintlaw, Lawpath, LawDepot, LegalVision and Wonder.Legal. Let's take a closer look.
Does your company belong in this list?
How can I build up my client base? Where can I host my work?
Having an online portfolio is essential for any wedding planning business. It's a great way to demonstrate your skills and expertise to potential clients and to collect testimonials from past clients.
As your wedding business grows, you'll want to revisit your online portfolio and fill it with written testimonials, pictures and videos of weddings you've contributed to along with a list of your certifications and samples of wedding timelines you've created.
There are loads of different ways to host and advertise your portfolio. The most popular is to by building a website, but you can also use Adobe Portfolio, Wix, Instagram, Facebook or Pinterest as well.
To drum up even more business, you could advertise your wedding planning business on websites like Airtasker, Oneflare and hipages. All of these websites are part of a new wave of online job marketplaces, used to bring local people and businesses together. You can create a profile for your business and clients can approach you, or you can reach out to job posts posted by potential clients in your area.
How much should I charge my customers?
Every wedding is different. One day you might find yourself organising a small sit down dinner for 20, and the next day you could be planning a huge shindig for hundreds of people. Your rates can also depend on how involved your client wants you to be. Some clients may just need some guidance on planning their day, while others will want you to take complete control of everything.
A day planner who just gets involved in the final month before the wedding may charge a flat fee of ranging from $1,500 to $6,000 on average. They typically coordinate the wedding schedule, follow up with the suppliers and go over the last-minute details.
Rather than charging a fixed fee, some wedding planners prefer to charge a percentage of the overall cost of the wedding, while others might charge an hourly rate for their time. So, overall prices fluctuate widely, ranging from $500 for basic consultancy to $10,000 (or more) for full wedding planning services.
When you're starting out, it's worth trying out different pricing strategies and finding the one that works best for your wedding planning business.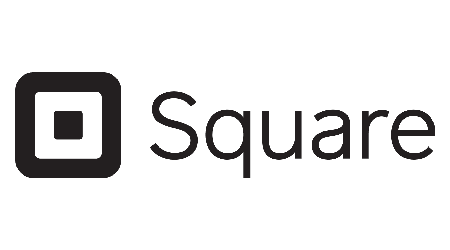 Ready to get set up with Square?
Get your business moving with payment terminals, QR code ordering, invoices and more.
Pros and cons of starting a wedding planning business
Pros
You can start your business at home.
A wedding is a significant milestone that people are willing to spend a lot on
There's no formal education, training or certification required
There are several types of software to help streamline your work.
Cons
You'll often need to work weekends and expect some long hours
Emotions tend to run high at weddings, which can be stressful
The industry's seasonal, which can lead to an inconsistent income
It might take a few years for your venture to see a strong return.
Frequently asked questions
What's my next step after I gain qualifications?
Once you've gained the right qualifications, it's worth getting yourself some industry experience. This can be done by shadowing an already established wedding planner, or by finding a job as a wedding planner's assistant. Both of these options will give you the opportunity to see a wedding planner in action, learning the ins and outs of how a wedding is planned and managed.
How much can I make as a wedding planner?
The earning potential is, in theory, limitless once you've launched your own wedding planning business. When you first start working as a wedding planner, you may find that your earnings are lower. Once you've gained a good reputation and more experience, you can start charging more.
Do wedding planners need a business license?
You don't need a specific license to operate as a wedding planner. However, if you want to open your own wedding planning business, you will need to register it with the state. Read more on the government's website.
What is the difference between a wedding planner and a wedding coordinator?
Wedding planners will be with you right from the beginning of the wedding planning process and will be by your side until your honeymoon.
Wedding coordinators, on the other hand, play a pivotal role on the actual day of your wedding. They help everything to run smoothly and make sure that everyone is in the right place at the right time on your big day.
What is the benefit of hiring a wedding planner versus planning the wedding myself?
Hiring a wedding planner saves you time and effort. A wedding planner has the experience to build your dream wedding from scratch. Their services will work to ensure that you have an efficient and organised system to plan your wedding smoothly.
Back to top
More guides on Finder