How to start a web design business
Find out exactly what you need to start a web development business.
We're reader-supported and may be paid when you visit links to partner sites. We don't compare all products in the market, but we're working on it!
If you're an experienced web developer looking to branch out on your own, there are a few things you need to know about starting a web design business. Not only is there a lot of background work, such as getting your business plan and budget ready, but you'll also need to find out how to price your services and start building a customer base.
This guide will take you through all the elements you'll need for a successful web design business.

Register Your Business
Register your company with Lawpath in just 10 minutes.
What skills do I need to start a web development business?
Firstly, you'll need experience as a web developer. You won't be able to build a successful business without the skills and experience to back it up. Make sure you have learnt the necessary programming languages and that your search engine optimisation (SEO) skills are up to scratch. Experience in UX design and graphic design will also come in handy.
You will be dealing with clients, so make sure your interpersonal and negotiation skills are effective. You will also need basic business skills, for example the ability to market your business and create a business budget.
Finally, you'll also need a concrete idea of the direction in which you want to take your business. Web design is a highly competitive field, so it's important to identify your target market before going any further.
What courses or qualifications do I need to complete?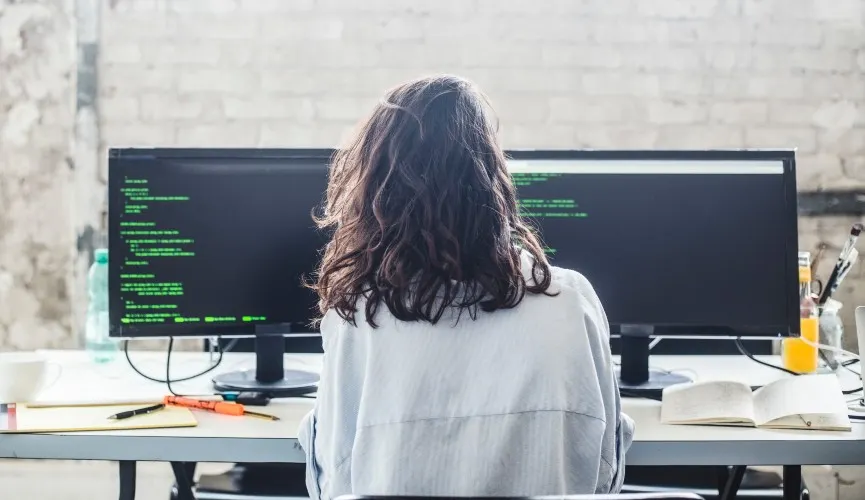 You don't need a specific qualification to work as a web developer. You do need experience in building and managing websites as well as debugging technical issues with websites.
While useful, coding is not a required skill when starting. As you work with new clients, you can help build websites with the use of pre-built themes. Of course, as your work grows, you will need to upskill. If you don't already have a well-rounded web development skillset, here are some free online courses you can consider:
However, if you find that you're unable to study without a strict course guideline and accountability, you may want to complete a certificate in Web Design. Invest in a course that will teach you front-end development web programming languages such as HTML, CSS, JQuery and JavaScript. You can complete a certificate in 12 to 18 months with:
TAFE Courses
Australian Institute of ICT
Skillcrush
Equipment and software needed to start a web design business
You can start your web developer business from home or at an office. You might also consider signing up to a coworking space. The main piece of equipment you need is a computer. You might also need:
A comfortable chair and desk
A computer with an external monitor
A printer and a scanner
An ergonomic keyboard and mouse
A second computer for backup
External hard drive for backup
There are also several software programs that can help you design and develop websites. You may want to consider the following:
HTML editor (such as Atom, Sublime Text or Notepad++)
Website builder (such as WordPress)
Graphics editor (such as Adobe Photoshop). You may also want to consider an Adobe Creative Cloud subscription (specifically, apps like Photoshop, InDesign, Dreamweaver and XD can be useful)
Subscription for stock photos (Shutterstock, iStock, Adobe Stock and Getty Images are some of the platforms you may want to consider)
Antivirus software (such as Norton, McAfee or Kaspersky)
Project management apps (such as Jira or Trello)
Accounting software to help manage invoices and budgets (examples include Xero and QuickBooks)
Related: Compare business software online
Business structures to consider before starting a web design business
When it comes to structuring your business, you need to decide how much financial responsibility and control over your business you wish to have. The three most common business structures in Australia are:
Sole trader. This is a common structure for small business owners and is relatively simple to set up. With this structure, you are personally liable for the business.
Company. Setting up a company means your business will be a separate legal entity from you. This structure requires more paperwork, can be expensive and is usually used for larger-scale organisations.
Partnership. If you want to go into business with two or more people and share your income, you might choose a partnership. All partners are responsible for business debts and actions against the partnership. Each partner is individually liable for debts incurred by the other partners.
Do I need any legal documents written up before I start? What about online legal services?
As a web developer, you will not only need to protect your business but also the creative work you've done. Some of the legal documents you'll need include:
Web design agreement. This agreement details the legal provisions relating to the writing of a new website or the improvement of an existing site. This document should define the scope of your work and what is not included, the review and approval process, number of revisions and project termination conditions.
Custom code development agreement. If you create a code and need to reuse it for multiple clients, you'll need to license it. By licensing it, you own the code.
Privacy policy. If your website collects personal information such as a customer's name, phone number and email address, you need a privacy policy. This is a statement on how you use and securely store their private information.
Website terms and conditions. This legal notice informs users of the services, use and limitations of your website.
Cookie policy. You'll also need to inform users of the cookie policy on your business website.
You can make sure your documents are legally binding and clear by accessing online legal templates from Sprintlaw, Lawpath, LawDepot, LegalVision and Wonder.Legal.
Get access to legal services and documents online
Does your company belong in this list?
How much should I charge my customers?
As a general rule, website designers are paid hourly rates, although you might want to offer fixed prices, especially for big projects. The advantage of a fixed price is that the client knows how much your services will cost upfront, so you don't have to justify the amount of time spent on different elements of the project.
Depending on the website's features and level of customisation, a web developer can charge anywhere from $30 to $60 per hour. A whole website might cost between $1,000 to $5,000, but it can be more depending on the number of web pages created, animations and videos included, and extra features such as e-commerce solutions and ongoing website maintenance.
The average cost for a web developer differs by state, so take a look at your competitors' rates and their services. Some services offer a website package to provide customers with a fixed price.
One way to decide on an appropriate price is to work out your ideal hourly rate. Remember to consider your time, skills, education and the hard work you put into your project, not to mention any other overheads you have, when setting a price. You'll also need to pay tax on the money you earn, so factor this into your calculations.
You can also find plenty of handy hourly rate calculators online, such as this one from Clockify, to help work out your ideal rate.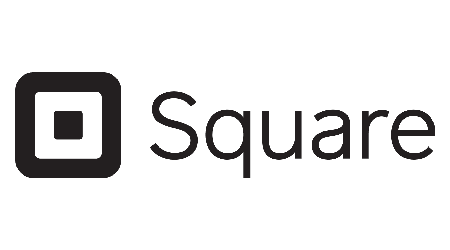 Ready to get set up with Square?
Get your business moving with payment terminals, QR code ordering, invoices and more.
Building your customer base
Building out and improving your own website will be at the heart of your business. Your site will also act as your portfolio, meaning that it must include all the relevant details which will make potential clients choose your service.
If you don't have a large portfolio, create website mockup templates to show potential clients. You can also offer a discount or affiliate program to bloggers, influencers and clients.
Remember, there's no more simple and effective way to impress potential clients than to have a site that looks great and is easy to use. Your skills as a web designer will obviously come to the fore here, but you can also find freelancers on sites like Upwork and Fiverr to help with specific parts of the project. For example, you may want to hire a graphic designer to create a logo for your business.
You can also advertise your specialised web design skills on online marketplaces such as Upwork, Guru and Airtasker. These popular freelance platforms provide access to thousands of web design jobs, so they can be a very handy way to find new clients. However, they're usually quite competitive, so it may take a while to build your portfolio, and you'll also need to consider any commissions the platform charges on work you complete for clients.
There are several other ways you can market your business and build your customer base. Some of your options include:
Finding work through friends, family, previous clients and any other business contacts you may have
Cold-calling (or visiting in person) local businesses that don't have a web presence
Email newsletters and marketing campaigns
Building a social media presence
Online and social media advertising
Creating a website proposal
One key factor you'll need to consider is how to successfully pitch your web design services to potential clients. To do that, you'll need to put together a website proposal for any contract you bid for.
A website proposal should include:
Basic details of your experience and the services you offer
The client's problem you will solve or challenge you will overcome
The solutions your web design project will provide
A breakdown of your project and the services you'll provide
The project timeline
The total cost with an itemised breakdown
How to proceed if the client wants to work with you
Creating website proposals can be a time-consuming process, but it's essential if you're going to attract new customers. To save time, you may want to put together a rough template to work from for each pitch – there are plenty of free templates available online to help you get started.
Frequently asked questions
Do I need social media?
It's a good idea to have a social media presence for your business, but you don't need to be on every platform. The right platforms for your business will depend on the type of client you want to attract – some clients might find you on Instagram, others might be more likely to come across your profile on LinkedIn. Take a look at what social presence your competitors have and decide whether you should be there too. If not, consider alternative platforms.
What are the disadvantages of being a web developer?
Developing a website requires long hours of sitting in front of a computer screen. Without the right equipment, you could end up with nerve damage in your hands. There will also be weeks or months where you might have even to juggle several projects at a time. If you're working from home, you will need to be strict with setting a boundary between your work and home life.
How do I write a successful business plan for a website design business?
Writing a business plan is essential to help manage your web design career. You should:
Define your business vision
Set precise financial goals
Include all your pricing options
Estimate your expected expenses and income
Set long-term goals around your ideal clients and new services
More guides on Finder