How to start a watchmaking business
Tap into the demand for fashion accessories by opening a watchmaking company.
We're reader-supported and may be paid when you visit links to partner sites. We don't compare all products in the market, but we're working on it!
If you enjoy tinkering with watches, have you considered making it a business? Watches remain a popular fashion accessory and with the growth of online shopping sites, you could find a global market for your designs. Read on to see what you need to start a watchmaking business.

Register Your Business
Register your company with Lawpath in just 10 minutes.
What skills, knowledge or requirements do I need to start a watchmaking business?
Watchmaking is precision metal work that requires attention to detail and skill with small hand tools. An artistic talent for watch design and the ability to repair broken watches are also important.
Aside from knowledge about watchmaking, you will also need entrepreneurial skills to run the business, including your marketing, budgeting, administration, sales and management.
What courses or qualifications do I need to complete?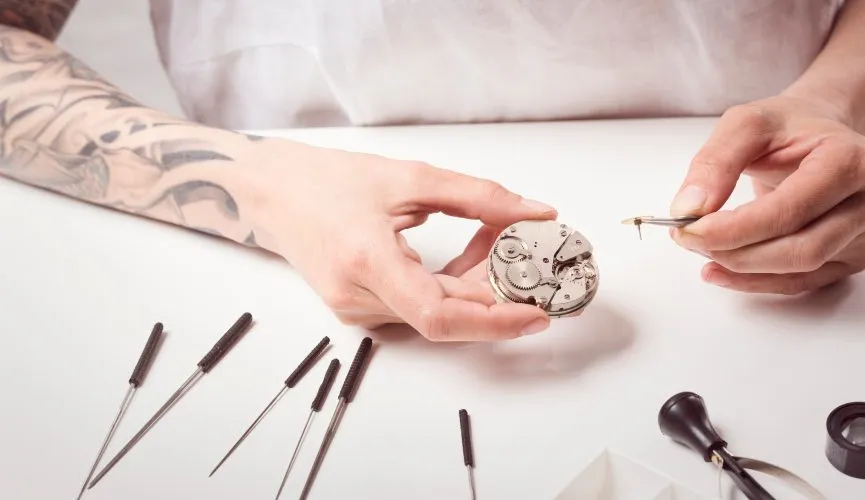 You can become a watchmaker by taking an apprenticeship or studying a course such as the Certificate III Watch and Clock Service and Repair at TAFE NSW. The two-year part-time course costs $13,310, although you may be eligible for a fee-free apprenticeship that costs $2,000.
If you do not have experience in running a business, you can study a business course online to learn the fundamentals.
Equipment and software needed to start a watchmaking business
To assemble and repair watches, you will need a kit that contains:
Magnifying loupe
Screwdrivers
Tweezers
Movement holder
Watch straps
Watch components
To run your business, you will need a computer and software that will allow you to keep track of inventory, invoices, expenses and marketing. If you decide to set up a website to promote your business you will need a domain name and web hosting package, or you may choose to hire a web designer to handle it for you.
What business structures do I need to consider before starting a watchmaking business?
To register your business you need to choose the most appropriate legal structure for your business model. For watchmaking, you are likely to operate as either a sole trader or partnership.
Sole trader
If you will be the only person in the business you can register as a sole trader. You will be entirely responsible for taxes, debt and losses. It's one of the simplest business models to set up and manage.
Partnership
If you will be running the business with another person, you should register as a partnership. This divides the responsibilities, assets and liabilities of the business between you.
Once you have decided on the business structure you need to come up with a memorable name for your watch brand and register for an Australian Business Number (ABN), which identifies the business with government agencies for tax and administrative purposes.
Do I need any legal documents written up before I start operating? What about online legal services?
While starting a new business is exciting, before you get stuck in you should make sure you have the necessary legal documents in place. These will protect the business in case there are problems in the future.
Some of the documents you may want to organise include:
Co-founder agreement. If you are starting the business with other people, a written co-founder agreement will provide a framework for you to refer to. It covers ownership, roles and responsibilities.
Wholesale agreement. You will likely purchase watch components from your suppliers on a wholesale basis, and you may also want to sell your watches on a wholesale basis to buyers. A wholesale agreement protects your business when engaging in this.
Shipping policy. By including a shipping policy on your website you can inform customers about shipping methods and prices as well as protect the business from disputes.
You can find a range of legal document templates online for free or a small charge that you can download and customise to your needs.
Get access to legal services and documents online
Does your company belong in this list?
How can I build up my customer base?
As watches are considered a fashion accessory, marketing your watches with a strong brand story and aspirational content will attract consumers. Making use of web content, social media, online marketplaces and paid advertising will open up a global audience for your products.
Email marketing is also an effective online sales method. Build an email list and offer subscribers exclusive sales and discounts to generate sales and keep customers coming back. Offering loyalty programs and referral discounts is another way to expand your sales through existing customers.
How much should I charge my customers?
The pricing for your watches will depend on your target market as well as the cost and quality of the components you use. Prices for watches can range from $50 into the thousands of dollars.
Start by researching your target customer and what they are likely to pay for your products, and look at the prices your potential competitors charge for similar watches.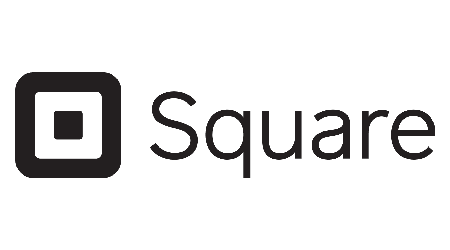 Ready to get set up with Square?
Get your business moving with payment terminals, QR code ordering, invoices and more.
Frequently asked questions
Can I start a watchmaking business with limited capital?
Yes, you can start with limited inventory at the beginning and scale up as you make more sales. Setting up your website yourself and starting with free marketing methods such as social media rather than paid advertisements will allow you to open the business with a small budget.
What consumer law do I need to be aware of?
As you will be selling goods to consumers, you need to be aware of your responsibilities as a seller under consumer protection law. For example, Australian Consumer Law (ACL) includes: consumer guarantees and reimbursement, product safety enforcement, privacy policies and penalties.
Products must be of acceptable quality, match advertising and packaging descriptions, be safe, fit for purpose and without faults.
What insurance do I need for a watchmaking business?
It is important to obtain insurance to protect your business from unexpected events. You will want to have general business liability insurance in place, but also insurance that covers your inventory of watches and components. If you hire employees for your business you will need workers' compensation insurance in case of a work-related accident or illness.
---
More guides on Finder