How to start a wallpaper business
Secure your slice of the painting and decorating marketing by opening up a wallpaper business.
We're reader-supported and may be paid when you visit links to partner sites. We don't compare all products in the market, but we're working on it!
If you've worked as a painter or decorator before, you may be able to turn this experience into your own wallpaper business. If you don't have any experience, don't worry. We'll talk you through the skills, knowledge and qualifications you'll need to set off on your own solo adventure.

Register Your Business
Register your company with Lawpath in just 10 minutes.
What skills, knowledge or requirements do I need to start a wallpaper business?
Along with an ability to carry out the task at hand, i.e. wallpapering, you'll also need a business-savvy nature. Drawing up a clear business plan is key to any successful business. It'll give you a good understanding of how much finance you will need to start the business, as well as ongoing running costs and the businesses' future potential.
Once the business is up and running, you'll also need to get your head around marketing your services, keeping an eye on any legalities that are required of you and managing a small team of people.
What courses or qualifications do I need to complete?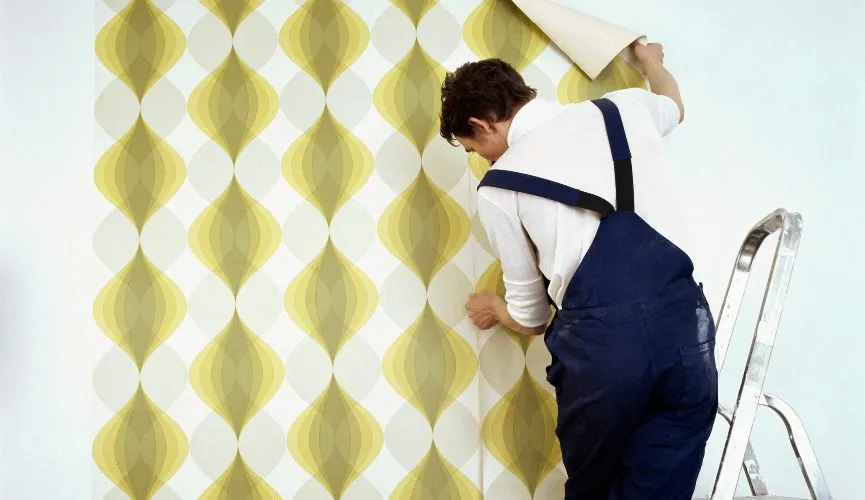 Not all wallpaper installers have a degree or qualifications behind them. In fact, many join the trade from a young age, either through an apprenticeship or as a trainee, and work their way up. If you're keen to get some on-the-job training, a painter and decorator apprenticeship is a great way to get paid to learn. Apprenticeships last an average of three to four years, after which you'll have the expertise to pave your own path.
If an apprenticeship doesn't appeal to you, the Australian Painters Institute offers up plenty of short courses that will get your skills up to scratch in no time. Courses vary from half a day to a few weeks and cost between $350 and $2,000.
Equipment and software needed to start a wallpaper business
Once you've equipped yourself with the tools and know-how to do the job, it's time to get some useful tools under your belt. The great news about a wallpaper business is that it doesn't require heaps of initial investment. Along with the following equipment, you'll also need a car or ute to get you from job to job:
Wallpapering table
Ladder
Scoring tool
Scissors
Plumb bob
Smoothing brush
Putty knife
Seam roller
Water tray
Screwdriver
Sponge and bucket
Drop cloth
Sandpaper
Pencil
Level
What business structures do I need to consider before starting a wallpaper business?
Along with getting yourself and ABN (Australian Business Number), before you start trading, you'll need to decide your business structure. The most common types of business structure for small businesses are a sole trader or partnership, followed by a company. Here's a quick overview of what each structure could mean for your ownership, tax payments and financial responsibilities.
Sole trader. The majority of small businesses start their lives as sole traders. Registering as such will give you complete control over your business, and you'll also be liable for all of its financial gains and losses. In terms of tax, you'll need to submit a tax return at the end of each financial year.
Partnership. A partnership is similar to a sole trader, except there are usually two or more people involved sharing the decisions and financial responsibilities of the business. You'll both need to submit a personal tax return as well as a partnership tax return each financial year.
Company. Companies are much more complex to set up and generally more costly than sole traders and partnerships. Legally separated from their directors, a company is owned by a number of shareholders who all share in the decisions and financial responsibilities of the business.
Do I need any legal documents written up before I start operating? What about online legal services?
When it comes to opening a wallpaper business, you don't have to sort out the legal stuff alone. There are teams of people out there who are happy to provide legal advice, along with plenty of free document templates.
To get the ball rolling, here are some important legal documents that you'll need for your business:
Employment agreement. If you're hiring anyone to work for you, you'll need to write up an employment agreement that outlines the employee's rights and obligations including their working hours and remuneration.
Partnership agreement. If you've decided to open up your wallpaper business with a friend or family member, it can be helpful to have a well written partnership agreement.
Service agreement. When you're dealing with different customers, it can be a good idea to set out the jobs you'll be doing for them and how much they cost in a contract, otherwise known as a service agreement.
Get access to legal services and documents online
Does your company belong in this list?
How can I build up my customer base?
In this digital age, the majority of marketing is carried out online, whether this is through building a business website, utilising social media or creating an email marketing campaign.
As well as these tried and tested methods, there's another hassle-free way to advertise your services in your local area. A new wave of online job marketplaces have sprung up, that aim to connect local people and local tradesmen. Using websites such as Airtasker and Oneflare, you can advertise your services or respond to locals who have posted about a wallpapering job that needs doing.
How much should I charge my customers?
In most cases, your customers will have already found the wallpaper that they'd like to be installed. This means that all you need to worry about is charging them for your time.
Most wallpapers choose to charge customers by the hour, as this allows them to account for wallpaper removal, prepping the surface and for any unforeseen obstacles. According to Oneflare, the average rate for a wallpaper installer falls somewhere between $30 and $80 an hour. On average, this works out to around $200 per wall.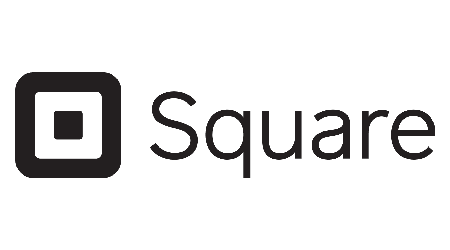 Ready to get set up with Square?
Get your business moving with payment terminals, QR code ordering, invoices and more.
Frequently asked questions
What are the most profitable types of wallpaper business?
There are a number of different ways to make money in the wallpapering business. Some of the most profitable businesses include importing/exporting wallpaper, installing wallpaper, manufacturing wallpaper and opening a shop selling wallpaper.
Is wallpaper out-dated?
While some people may consider wallpaper a little outdated, the industry is still very much alive and thriving. Nowadays, wallpaper comes in plenty of different styles, textures and colours, that can add a modern twist to your home.
More guides on Finder