How to start a vintage clothing store business
Have you ever thought about turning your love for vintage clothes into a money-making enterprise? Here's what you need to know.
We're reader-supported and may be paid when you visit links to partner sites. We don't compare all products in the market, but we're working on it!
If you have a passion for vintage clothes, you might be looking at how to get more out of it with a business. You will need a few things to make a successful venture, including a good deal of planning.
Read this guide to understand how to get your clothing business off on the right foot, including marketing, pricing, legal requirements and more.

Register Your Business
Register your company with Lawpath in just 10 minutes.
What skills do I need to start a vintage store clothing business?
Running a vintage clothes store requires a few skills that will not only improve your sales but also build a customer base. Here are some skills that will help you build a successful business:
Retail experience. Working in a store will give you a great basis to build your business. If you have no retail experience, you'll need an understanding of the retail industry to understand product development and get access to resources.
Marketing and sales. Much of your business will be about marketing to a target audience. If you haven't done this before, you could research online advertising strategies or take a marketing course.
Vintage clothing knowledge. It's important to have experience with vintage clothes so you know how to price your inventory and what styles sell. Make sure you're keeping up with your competitors by browning vintage clothing markets and stores.
Financial knowledge. If you don't have the budget for an accountant, you can take a finance course. Some institutions to consider include the Australian Institute of Management, Melbourne Business School, Macquarie University and The University of Sydney.
What courses or qualifications do I need?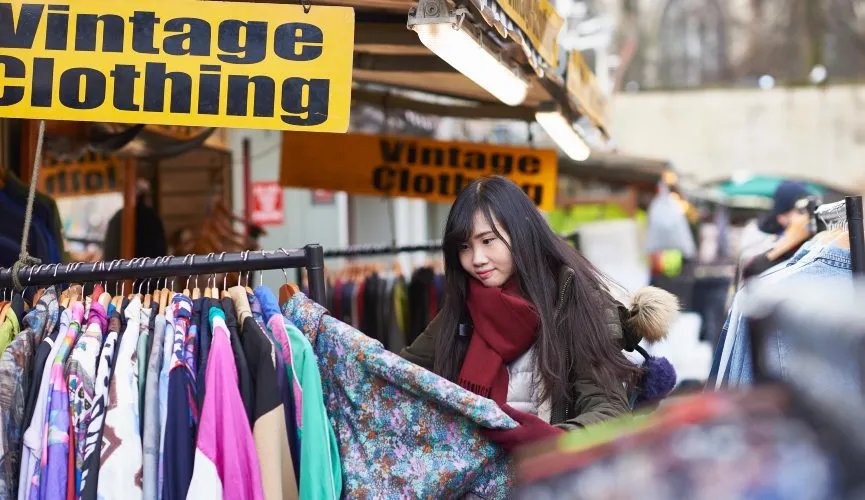 There's no specific requirement to have qualifications to get into this type of business. However, if you're unfamiliar with the fashion industry, then it may be good to start by applying for a course. For example, a certificate in fashion. The Australian Academy of Fashion Design's home study courses start from $695. You can also consider these institutions:
Read about how you can broaden your skillset and get qualified with an online course.
What equipment do I need to start a vintage store clothing business?
If you're planning on setting up a physical store, you will need various items including store signage, shelves and a payment processing system. Setting up an online store requires less physical items but you will need to set up a website, photograph your items and organise packaging to send your clothes in.
Here are a few things to consider getting before you set up:
Shelves and racks
Mirrors
Hangers
Display cases
Mannequins
Sales tags
Cleaning supplies
Personal loan options to consider
When you're launching a business it can be a challenge to get approval for a business loan. That's because lenders typically want you to have been operating for at least 12 months. Our guide to personal loans has more details on how to compare your options for borrowing. Or take a look at the table below.
Before taking out any type of loan, make sure you can afford to make all repayments, along with any additional fees or charges.
What business structures do I need to consider before starting a vintage clothing store business?
You will need to decide on a business structure before setting up your business. The Australian business structure you choose should serve your current business size and any future expansion plans you have:
Sole trader. You manage all aspects of the business and have full control of it. You are also personally liable for the business.
Partnership. A partnership business involves two or more people who share control, income and should operate under a partnership agreement.
Company. Companies are owned by shareholders who can be directors or investors. It is a structure that limits your liability because a company is considered a separate legal entity.
Do I need any business, financial and legal documents written up before I start operating?
You will need some business, financial and legal documents to get set up. These may include:
A business license. You will need to register with the Australian Securities and Investments Commission (ASIC), get an Australian Company Number (ACN) and apply for an Australian Business Number (ABN). The requirement for a business license varies by state.
A signage license. Apply for this permit to place an advertising sign on a building, road or footpath.
Goods and Services Tax (GST). If your turnover is $75,000 or more, you'll need to register for a GST.
Tax File Number. This is a personal reference number in the tax and superannuation systems.
Exemption from restricted trading days. This permit allows you to have your shop open on restricted trading days such as Good Friday, Easter Sunday, Anzac Day or Christmas Day.
Permits for importing goods. You will need to be aware of and comply with any customs legislation and procedures. Do this before you order goods from overseas.
Get access to legal services and documents online
Does your company belong in this list?
How can I build up my customer base?
It's important to get the word out about your store quickly, and you can even do it before you set up your business. Create a website and any relevant social media profiles such as Instagram and Pinterest. Using these profiles, find people that might be customers such as those in the local area or that have an interest in vintage clothes.
When sharing photos of your vintage clothes, make sure to capture details such as fabric texture, trims and closures to grab your customer's attention. You also have the option of running your shop on Facebook Marketplace to reach out to local customers. Another idea is to rent a booth at weekly flea markets to find vintage clothes-loving customers.
How much should I charge my customers?
When pricing your merchandise you should consider the garment's era, purchase cost, trend, quality, availability, designer and season of sale. To arrive at a fair price, you will need to decide whether the piece fits modern trends, its market availability and whether it's in season.
Make sure you stay up to date on vintage fashions trends and what's selling in other stores. You can do this by frequently visiting your competitor's businesses, browsing vintage clothing markets and keeping up with vintage clothes blogs.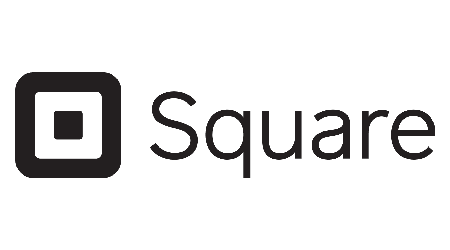 Ready to get set up with Square?
Get your business moving with payment terminals, QR code ordering, invoices and more.
Frequently asked questions
Should I set up a physical store or online-only?
This is up to you and you can find success with either model. An online store requires less overhead because you don't need to pay for a physical presence, which requires additional costs such as rent and business insurance. If you want to try your hand at a physical store with a less permanent setup, consider hiring a space at local markets.
Where can I purchase vintage clothes from?
It's important to find a few good suppliers early on. You're also able to source clothes from other stores and online which you can buy cheaply and then profit from in your own store.
Will I need to work in the store full-time from the beginning?
If you're concerned about keeping your business afloat without a stable income, you might consider starting it as a "side hustle". This lets you keep working elsewhere while you build your business in your own time.
More guides on Finder