How to start a videography business
Equip yourself with the knowledge to turn your passion for video into paid work.
We're reader-supported and may be paid when you visit links to partner sites. We don't compare all products in the market, but we're working on it!
If you're talented at shooting video content, monetising your passion by starting a videography business can be very rewarding.
In this guide, we've rounded up the key practical, financial, insurance and legal aspects considerations for starting your videography business.

Register Your Business
Register your company with Lawpath in just 10 minutes.
What skills, knowledge or requirements do I need to start a videography business?
As a starter, you'll need to be highly-skilled at shooting and editing video content and have access to top-notch equipment. Having excellent communication and organisational skills will also be assets as you'll be dealing with clients, models, other creatives and venue managers.
What courses or qualifications do I need to complete?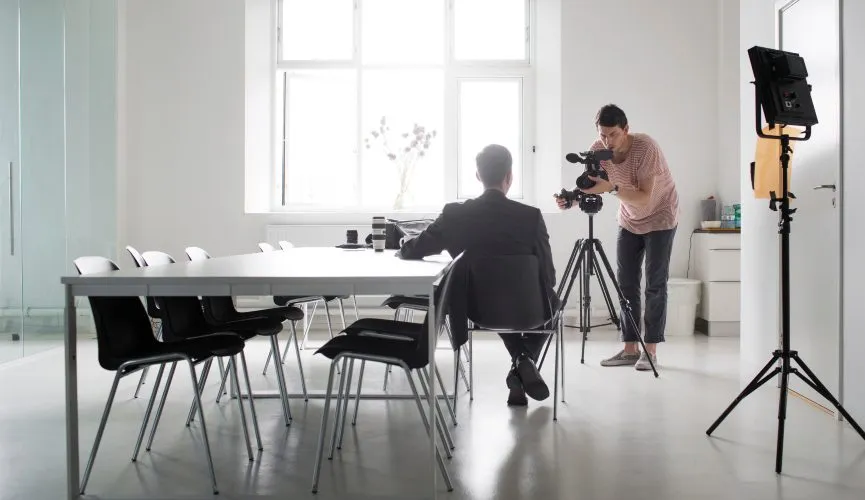 While there's no specific requirement to have completed a course or qualification to operate a videography business, studying will help further your skills and offer industry networking opportunities. This is especially valuable if your experience is limited.
Check out informal online learning platforms like LinkedIn Learning (from $24.99 monthly when billed annually) or Skillshare (from $11.75 monthly when billed annually) for easily-accessible short courses.
For formal qualifications, your options are TAFE colleges, film schools and universities. Fees for these differ but expect to pay from $520 for a Certificate III in Screen and Media at TAFE, $15,000 for a diploma from a private institution or around $23,832 for a Commonwealth Supported Place in a university bachelor's degree.
Read more: Find out the main differences between online and campus courses.
Equipment and software needed to start a videography business
You'll need a high-quality video camera, lights, monopod or tripod, hard drives, a computer and video editing software such as Final Cut Pro or Adobe Premiere Pro.
To lower your start-up costs, look into secondhand equipment from sites like Gumtree, eBay, and Facebook Marketplace as well as your options around renting the gear you'll need.
Read more: Find out where to buy professional video cameras online in Australia.
What business structures do I need to consider before starting a videography business?
In Australia, the most common business structures are sole trader, partnership or company. A sole trader is a one-person business, a partnership is two or more people entering business together and a company is a separate legal entity from the owner/s.
You'll need to choose the one which best suits the needs of your videography business and then register for an Australian Business Number (ABN). There are different legal requirements for each structure and these influence factors like how much tax you'll pay.
How can I market my videography business?
You'll want to consider your branding with care. Keep in mind the industry you intend to operate within (e.g. sports videography) and make your brand (and business name) align with this.
Website. Build a website to showcase your portfolio and provide information on your services, credentials, pricing, client testimonials and contact details. Consider adding a blog to further drive traffic to your website.
Social media. Use platforms like Instagram, Facebook and YouTube to show off your work and build brand awareness.
Do I need any legal documents written up before I start operating? What about online legal services?
To protect yourself and your videography business, there are some important legal documents to consider before starting. These may include:
Service agreement. This agreement is between you and your clients outlining the service/s you're providing and agreed remuneration. Check out this wedding photography agreement template for more details.
Partnership agreement. If you're setting up the business as a partnership, this contract states each person's roles and responsibilities and brings peace of mind from a legal standpoint.
Cancellation policy. Outlining the terms in case your client decides to cancel a job.
Privacy policy. Any business collecting customers' personal data needs a privacy policy covering how the data is collected, used, stored and managed.
Model release form. When working with models, this agreement defines how and where the footage can be used plus the models' compensation.
Employment agreement. If you hire employees, it's a legal requirement to have an employment agreement that includes the responsibilities of the employee and their payment.
You'll also need to adhere to the Australian Consumer Law while carrying out your videography business. You can source plenty of legal advice and services online as well as document templates and examples.
Get access to legal services and documents online
Does your company belong in this list?
What other systems do I need to have in place when starting my videography business?
Business plan. An important tool when starting any type of business, especially if you're planning to approach a bank or investor for finance.
Tax records. If your annual business turnover is $75,000 or greater, you're legally required to pay GST on all sales. If you employ staff, you'll also need to make PAYG instalments.
Read more: Where to begin at tax time if you run a small business.
Insurance. Taking out insurance will help protect your business from risk. For a videography business, you'll need to look at public liability insurance, equipment insurance, and income protection insurance.
How much should I charge my customers?
According to Payscale, the median hourly rate for a videographer is $30.28 and the median annual salary is $54,000. However, rates for videography services vary greatly depending on the type of service offered and the videographer's experience and skill level. To get a further idea on what you can charge, start by checking out the rates on your competitors' websites.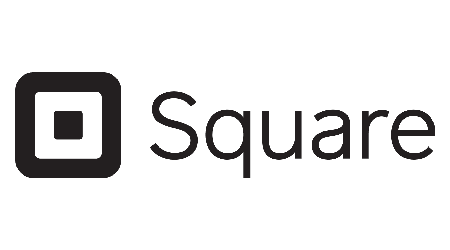 Ready to get set up with Square?
Get your business moving with payment terminals, QR code ordering, invoices and more.
Frequently asked questions
How can I get more videography work?
While word-of-mouth recommendations are valuable, you can take a more proactive approach to securing work using online marketplaces like Airtasker and The Right Fit.
Building relationships with industry contacts is also a brilliant way to secure future work. For example, if you're a wedding videographer, try networking with event planners who may subcontract you for future work.
What should I wear while working as a videographer?
All-black business casual attire is the industry standard and will ensure you appear professional. For weddings or formal occasions, consider a tailored vest or jacket for men, or a cocktail dress for women. As you'll be moving, breathable fabrics and comfortable shoes are a must as is a hat if you're outdoors.
What type of work is available for videographers?
One of the most exciting things about a career in videography is the almost-limitless types of work available. From filming weddings to sport and music performances, there's something for everyone.
---
More guides on Finder