How to start a tree surgeon business
Learn these important steps before you launch your new venture.
We're reader-supported and may be paid when you visit links to partner sites. We don't compare all products in the market, but we're working on it!
Launching a business you are passionate about is an exciting milestone. But there's plenty of planning to do first to ensure you put down roots that set you up for success.
Read on to find out what you'll need to know before starting your tree surgeon business.

Register Your Business
Register your company with Lawpath in just 10 minutes.
What skills or qualifications do tree surgeons need?
The skills and qualifications needed for a tree surgeon vary by state in Australia. However, it is generally recommended that at the very least you complete a traineeship in AHC30810 Certificate III in Arboriculture.
This certificate teaches you how to:
Maintain and prune trees
Trim felled trees
Undertake tree climbing
Install cabling and bracing
Prepare and apply chemicals
Work safely at heights and around power sources
Manage traffic while working
Operate skid steer and boom-type elevating platforms
Provide first aid.
The course fee for Certificate III in Arboriculture is estimated to be around $10,000 for a duration of 18 to 24 months. You may choose to complement your course with an apprenticeship.
What business structures should I be aware of?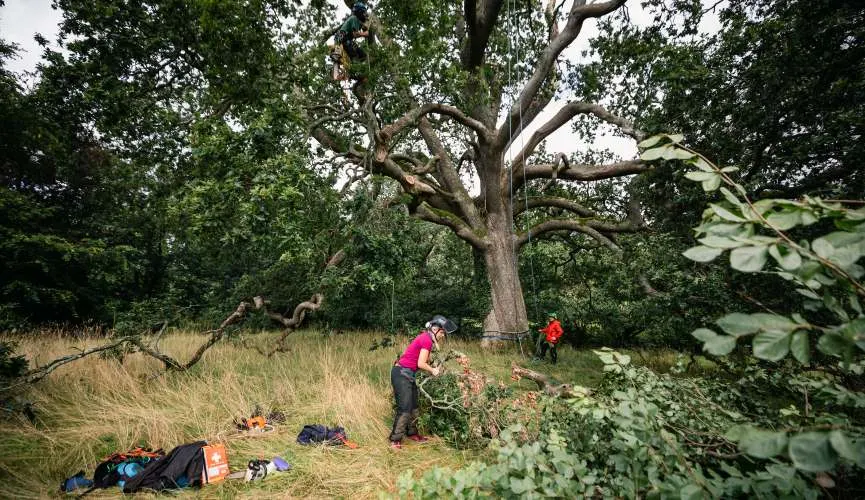 Before starting your tree surgeon business, it's important to be clear on the structure of your organisation. The most common business models to be aware of are:
Sole trader. A sole trader is an individual person running a business. You manage all aspects of the company. If you employ workers, you'll be required to pay their super (whereas it's up to you if you decided to pay super to yourself).
Partnership. A partnership business involves two or more people setting up a business together. They share income, loss and control of the business. In this case, you'll want to have a partnership agreement signed and sealed.
Company. A company is considered its own legal entity. Companies are owned by shareholders who can be directors or investors. Essentially, the owners are liable only for debts or liabilities that the business incurs up to the total that's unpaid on their shares (often zero).
Ultimately, you'll have to choose the structure that is right for you and your business model.
Once you have decided on your business structure, you'll then need to register your business and your business' name, register your GST for tax purposes and gather the necessary documents for record-keeping.
What other documentation might I need before I start my business?
A business license. For starters, you'll need to apply for an Australian Business Number (ABN) in order to gain profits from your new venture. Every business in Australia gets a unique nine-digit number. This is an Australian Company Number (ACN) and it's automatically given to you when you register a business. You can find all the licences required for your company through the ABLIS.
Australian Arborist Industry License. To ensure that any tree work and advice follow Australian and international standards, the Australian Arborist Industry developed a national license to show that the holder is qualified and vetted. The license they receive will show their level of experience.
Landscaping contract. It is vital to have a disclaimer of liability. It should include the account and expenses for the work, payment options, confidentiality, limitation of liability, uncontrollable events and miscellaneous legal matters. You can find legally drafted templates from websites like Net Lawman.
Business insurance. You'll want to ensure you've got adequate insurance in place to protect you against a range of unexpected events. One type of cover you'll want to think about as a tree surgeon is public liability cover, which offers protection in the event you injure someone or damage their property. Read more on your business insurance options.
Also, you'll want to get peace of mind that you have all of the necessary legal documents in place from the start of your business journey.
You can access online legal services with membership or annual fee with the likes of Sprintlaw, Lawpath, LawDepot, LegalVision and Wonder Legal. Helpfully, many brands like these also offer legal templates that help you to draft your own documents and agreements.
Get access to legal services and documents online
Does your company belong in this list?
Where can I find more customers?
There are a range of ways you can source more customers for your business. For example, online jobs marketplaces like Airtasker can link you up with clients who are looking to hire your service.
Here are some of the leading platforms in Australia:
Airtasker. With Airtasker, you can post your service and be found by people who want help with a task.
hipages. Source leads from potential customers in your area who are seeking out certain trades.
Oneflare. This marketplace matches experts to consumers and is especially focused on the home improvement sector.
How much should I charge my customers?
Every tree is a different job, so your services will vary according to the complexity of the work. Consider factors such as the number of workers, the size of the job and the equipment needed when calculating the cost of a job.
As a general guide, tree surgeons might charge rates of about $35 per hour. The cost for a tree surgeon to remove a medium-sized tree could be around $500.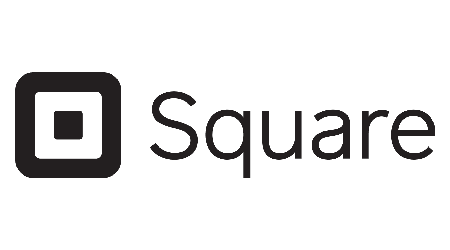 Ready to get set up with Square?
Get your business moving with payment terminals, QR code ordering, invoices and more.
What other services can I offer along with my tree surgeon business?
Like any business, there can be days when work is slow. To help supplement your services, you might consider looking into the following services:
Firewood sales. You can find companies interested in buying quality hardwood logs if you decide to cut and split it.
Tree consultancy services. Offer tree risk assessments, advise on tree preservation and conservation, on disease prevention and treatment and condition reports.
General landscaping and garden maintenance. Assist in altering and beautifying landscapes among residential and commercial areas.
Fencing. Fencing involves trimming trees and overhanging branches from neighbouring properties.
Equipment hire. Rent out your equipment to customers who might be having theirs repaired or require a specialised machine.
Before you begin any of the services, you'll want to look at all the legal requirements and licenses that apply to your state.
Frequently asked questions
What equipment is needed to start a tree surgeon business?
The Arborist Safe Work Practices guide provides a list of some equipment that is used by tree surgeons. The equipment that's typically essential to your business includes a harness, safety equipment, chopping tools, log handling devices, hammers, chisels, load control devices, an elevation platform and a truck.
What are the common tree problems tree surgeons can help with?
A tree surgeon inspects trees to figure out their condition. They also recommend the appropriate treatment for a diseased tree(s). They offer help with the following:
Removal of storm-damaged trees
Deadwood removal
Hedge maintenance and removal
Pruning and tree reduction
Crown lifting, thinning and reduction.
Why should I have my trees pruned?
Regularly pruning your trees keeps them healthy by encouraging stable re-growth. Pruning removes deadwood which could cause significant limb or tree failure.
What is an arborist report?
A report is a document that's needed to comply with a development application lodged for any new significant changes to a property. An arborist will consider the conditions of the trees on the property and how the development will impact their future health. The report will determine if the trees will cause any future harm to the persons or property.
Back to top
More guides on Finder