How to start a freelance translation business
Turn your passion for languages into a successful business.
We're reader-supported and may be paid when you visit links to partner sites. We don't compare all products in the market, but we're working on it!
Having two or more languages under your belt has always been an advantage in the world of work. No longer is English seen as the only language of global business. Spanish, Russian, Chinese and Arabic are all becoming essential for companies operating internationally. If you've got the language skills behind you, now's the time to open up your own translation business.
Here's what you need to know about starting a translation business.

Register Your Business
Register your company with Lawpath in just 10 minutes.
How well do I need to know a language to become a translator?
To become a translator, you need to be able to do much more than just speak two languages.
First, you'll need to have mastered your native language. This doesn't just mean understanding words, sentence structure and the like, but also having an in-depth knowledge of colloquialisms, cultural references and even puns. Perfect spelling and grammar in your native language are also important, as this will ensure that you can reproduce the original text perfectly without anything getting lost in translation.
Next, you'll also need a detailed understanding of your source language, which is the language you will translate. Once again, merely knowing most of the words of a language is not enough. You'll need to understand cultural context and the connections between different languages to be able to understand the meaning of a text.
With this in mind, it may take years to develop the skills and knowledge required to work as a translator.
What other skills, knowledge or requirements do I need to start a translation business?
When you open a translation business, you'll need a passion for languages above all else. With a love for what you're doing, you'll have the motivation to keep the business going, even if things get a bit tough. Alongside this passion, you'll also need to a knack for business and negotiation.
As a translator, you'll be working with clients all over the world, so being able to communicate clearly is key. That's not just the case with the work that you produce, but also when you're putting together new contracts. Negotiating your rates with clients while maintaining a good relationship is a tricky balance to get right.
If you want to secure those positive testimonials though, it's something that needs to be mastered. Combine this business-savvy attitude with fantastic organisation skills, and you'll have an unbeatable combination for a successful translation business.
What courses or qualifications do I need to complete?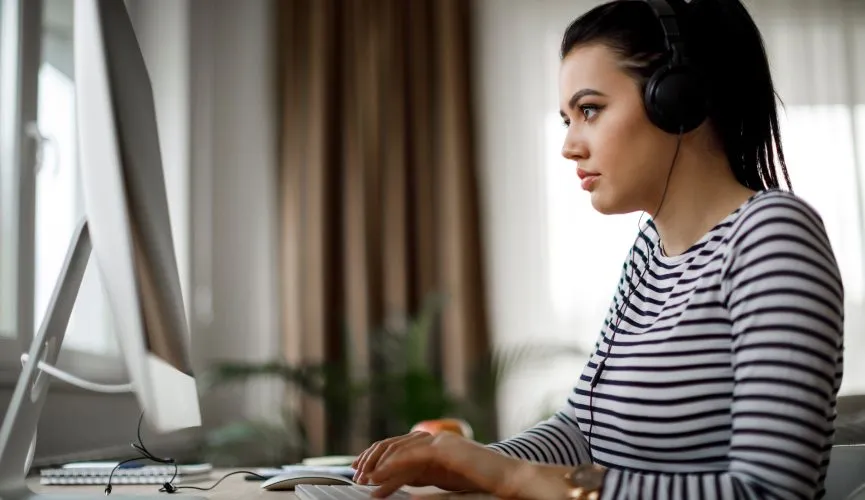 Most translators go into the business with a language or translation degree. These take around four years to complete and usually involve a year abroad in a country that speaks your target language. On average, enrolling in a formal degree can cost upwards of $10,000 a year.
However, a degree isn't the only pathway to opening a translation business. If you've been lucky enough to grow up in a bilingual family, or have picked up language skills through natural curiosity, you'll still be able to start up a business. In this case, it can be wise to take a language proficiency test to add credibility to your business.
If you want to unlock the big bucks as a translator, it pays to specialise in a certain field of work. For example, medical, legal or technical translation. If you've already got a language degree in the bag, completing an online course, or certificate in a specific field can pay off considerably.
How to become a NAATI translator
NAATI is the National Accreditation Authority for Translators and Interpreters. It's Australia's standards and certifying authority for translators and interpreters, and its Certification System allows you to demonstrate your skills as a translator to potential clients. In fact, many clients will only hire NAATI-certified translators, so qualifying is an important step.
There are four steps in the certification process:
Training and English proficiency. You'll need to satisfy certain training requirements to become a Certified Translator or a Certified Advanced Translator. For example, the preferred qualification for a Certified Translator is an Advanced Diploma of Translating or higher. You'll also need to satisfy an English language competency requirement, which you can do by completing a tertiary qualification or an English proficiency test.
Submitting an application. You can apply online by uploading your photo, proof of ID, academic transcripts and references.
Ethical and intercultural competency. Next, you may need to complete an ethical competency test to show that you understand the relevant code of ethics for translators, and an intercultural competency test to show that you can work with clients in a culturally appropriate fashion. Please note that you may be exempt from these tests if you have completed certain qualifications or training within the past few years.
Certification test. The final step is to sit a certification test online.
If you'd like to apply to become a Certified Translator, you can start by registering for the myNAATI online customer portal.
Equipment and software needed to start a translation business
One of the huge benefits of opening a translation business is that it can all be done with just a reliable laptop and a strong internet connection. This means that starting out may require very little investment from your side.
As a professional translator, you may also find the following software programmes useful:
Microsoft Office or Google Docs for carrying out your work.
Online dictionaries for your language pairs.
Translation memory software for efficient translation.
Accounting software to keep track of your finances.
There are many different translation software products and online tools available to help with your day-to-day work as a translator. Some popular options include:
Linguee. This online bilingual dictionary is a very useful translation aid for several popular language pairs.
SDL Trados Studio. This computer-assisted translation (CAT) software has over 270,000 users.
SmartCAT. This translation automation and collaboration service also offers a translation jobs marketplace and a free translation tool.
If you'll be setting up a dedicated home office space, you may also need to invest in items like an office chair, desk and printer.
How to find freelance translation jobs
As a translation business, you'll need to make sure that you have a good online presence, as this is where you'll find a lot of your clients. Most translators achieve this by creating a website or portfolio. There, you can explain a little bit about your services and qualifications and include examples of previous works. You can use your website a little like a writing CV to approach potential clients.
Traditionally, translation businesses use cold calling and emailing to build up their customer base. While this is still an effective marketing tool, there are other ways to go about it too.
You can start by joining an online job marketplace that specialises in roles for translators and other language professionals. ProZ.com and Translators Cafe are a couple of options worth checking out, as both allow you to view and apply for jobs in your area of expertise. However, if you're just starting out, competing with some of the experienced translators on these sites may be difficult.
Many translators can also choose to sign up with a freelancing website such as Fiverr, Upwork and Freelancer.com. All of these platforms work similarly. Simply create a profile that outlines what you can do and how much you charge and apply for jobs posted in the live feed.
While it can take a moment to get set up on these platforms (they're notoriously competitive), they can eventually bring in regular new clients without too much effort on your part.
Finally, clients can also search for qualified translators via the NAATI website.
Applying for translation jobs
Learning how to effectively pitch for a job is crucial to your success as a translator. A good application will be clear and concise, but it should also contain all the information a client needs to know when considering whether they should hire you. Check out our brief letter template below for a general guide on how to apply for translation jobs.
Dear ___,
I'd like to apply for the Freelance Translator role advertised on ___.
I've been working as a (currency pair) translator for ___ years. I've worked on several major projects during this time, including ___, and I believe I'd be the perfect fit for this project.
My current rates are ___.
You can find my references and testimonials from previous clients here. (provide links or attachments)
You can contact me using the following details. (insert email address and phone) I hope to hear from you soon.
Kind regards,
(insert your name)
How much money can I make as a freelance translator?
According to the recruitment website Indeed, the average annual salary of a translator sits between $60,000 and $90,000.
As a freelance translator, you can earn as much or as little as you'd like. It all depends on how many hours you're willing to put into the business, the complexity of the work you take on, and whether you work directly with clients or via an agency. Whether you charge clients on a per-word or per-job basis will also influence your earning potential.
The currency pair (or pairs) you choose will also have an effect. If you work across a currency pair that's in high demand but for which there are limited translators, you can expect to earn a better rate per word.
ProZ.com provides data on the average rates charged for translations. At the time of writing, some of the higher-paid and in-demand English currency pairs included:
Afrikaans
Albanian
Catalan
Danish
Finnish
French
Haitian-Creole
Japanese
To get an idea of the average rates or fixed-price contracts on offer, you can browse job ads on websites like Upwork and Freelancer.com. This should help you form a clearer picture of your potential income, plus provide some insight into how to price your services.
How much should I charge my customers?
Before you open up for business as a translator, it's a good idea to put together a rate card. This is a PDF document that specifies your rates to potential customers. It should outline the services you can provide, how quickly you can turn over your work, and the language pairs you work with.
Translators usually charge per word, and this rate depends on how much experience you have as a translator as well as the language pairing. For unusual language pairs that fewer people specialise in, you'll be able to charge more for your work.
Here's a general look at the average rates for the following languages:
French: $0.20 per word
Arabic: $0.25 per word
Malay: $0.34 per word
Russian: $0.24 per word
German: $0.21 per word
Urdu: $0.35 per word.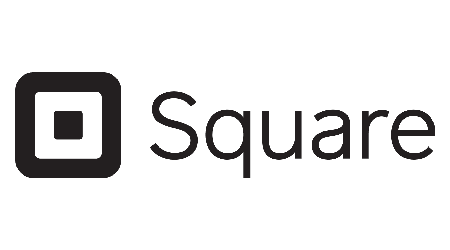 Ready to get set up with Square?
Get your business moving with payment terminals, QR code ordering, invoices and more.
What business structures do I need to consider before starting a translation business?
When it comes to choosing a business structure, you need to think about which one is right for you and your business model.
Most translation businesses start their life as sole traders. If you do choose to register as a sole trader, you'll be personally responsible for your business, including all of its legal and financial matters. You may want to open your translation business with a friend or family member, in which case you'll need to register it as a partnership.
The great thing about a translation business is that it is easily scalable and can quite quickly turn in to a translation agency. If your business does start to grow and expand in the future, you can easily re-register the business with the appropriate structure.
Do I need any legal documents written up before I start operating? What about online legal services?
Although you may be operating remotely in your translation business, you'll still need certain legal documents to keep you protected. You can consult a small business lawyer to help you put together the correct documentation, or do it yourself using online templates.
Check out some of the essential documents you may come across in your career:
Independent contractor agreement. As a freelance translator, you'll be working with lots of different companies around the world. To outline the terms and conditions for each project you complete, it's important to write up an independent contractor agreement and have both parties sign it.
Non-disclosure agreement. Some businesses may ask you to enter into a non-disclosure agreement to protect their confidential information from being bandied about.
Intellectual property agreement. In your contract with a client, you will need to specify whether the content you're creating will be assigned or licensed to your client using an intellectual property agreement.
Get access to legal services and documents online
Does your company belong in this list?
How do I get paid?
As a translator, you can expect to do a lot of work for international clients. Regardless of whether a client pays you directly or through a freelance website, one other issue you'll need to deal with is converting foreign currency payments back into Australian dollars.
You could simply allow the freelance platform to convert the funds for you, or accept payment via PayPal, but this means taking a hit on foreign currency conversion costs. Depending on which option you choose, you could lose up to 5% due to fees and exchange rate mark-ups.
An easy way to work around this problem is to open a multi-currency account, which allows you to receive payments in one or more foreign currencies. You can then find an international money transfer company that offers better exchange rates than the banks to convert your earnings into Aussie dollars.
Frequently asked questions
Are translators in high demand?
As the world of international work becomes more fluid by the minute, the demand for translators is on the rise. Some language pairs that are in higher demand than others include German, Arabic, Dutch, French, Russian and Mandarin.
What languages are in high demand for translators?
Spanish, Mandarin and German are said to be some of the most in-demand languages for translators. Following closely behind are Russian, Arabic, Dutch and French.
How can I open a translation business without a degree?
While having a degree in translation will give you an advantage over your competitors, it is possible to open a translation business without one. Especially if you already have a high-level of proficiency in your chosen language pair. It can be helpful to get a translation certificate or language proficiency test to prove your abilities.
Back to top
More guides on Finder