How to start a timber flooring business
Pave your own career path with a timber flooring business. Here's what you need to know.
We're reader-supported and may be paid when you visit links to partner sites. We don't compare all products in the market, but we're working on it!
There's a lot to think about when you're setting up a new timber flooring business. Along with the financial and legal side of things, there's a heap of practical stuff you'll need to get your head around.
The good news is that you can take everything one step at a time so it doesn't feel as overwhelming. In this guide, we break down some of the key considerations for starting your timber flooring business.

Register Your Business
Register your company with Lawpath in just 10 minutes.
What skills, knowledge or requirements may I need to start a timber flooring business?
You don't necessarily need any formal education to open up a timber flooring business, but it's always helpful to have prior work experience in the industry. Most tradesmen decide to open up their own business after working in the field for five years or more. This way, they have already gained the technical skills and knowledge to navigate the industry at a higher level.
Before you open for business, make sure you have a failsafe business plan to stick to, a carefully thought out pricing plan and all of the equipment you'll need to deliver a quality job for your customers. You'll also need to understand how to market your business to increase brand awareness and broaden your customer base.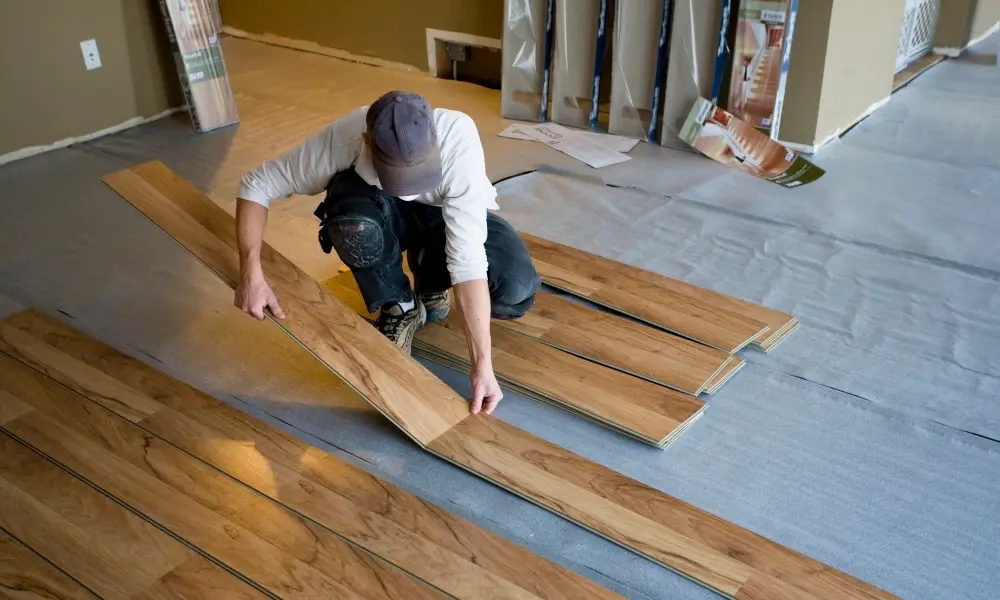 What courses or qualifications do I need to complete?
Qualifications and certifications
To be taken seriously as a timber flooring business, you'll need to hold a Certificate III in Flooring Technology and have completed work experience of some kind in the industry. This certificate will give you the fundamental knowledge you need to know to succeed in the industry including an overview of all flooring types and how to fit them.
The Certificate III in Flooring Technology costs around $4,500 each year (for three years) depending on the learning provider. However, you may be eligible for government-subsidised training, in which case you can complete this course for free.
Licenses
Generally speaking, timber flooring is considered to be a non-structural element of a house and doesn't need to be fitted by a licensed professional. However, in cases where the timber flooring is considered to be a structural element, you will need to hold a license or a 'flooring endorsement' to fit it.
Check out these links to find the licensing rules in your state:
Equipment and software needed to start a timber flooring business
Luckily, you won't need to invest in too much equipment to get your timber flooring business off the ground. It's a given that you'll need to travel around a lot, so you'll need to your own means of transport - ideally, buy a van that is large enough to house your tools and the materials for the job.
A few essential tools you'll need to buy include:
Pneumatic flooring nailer
Air compressor
Nail set
Drill
Electric saw
Hand saw
Dustpan and brush
Moisture meter
Chalk line or pencil
Hardwood flooring nails
Safety gear
Straight edge
Filler stick
Utility knife
Sandpaper.
For marketing purposes, you may want to set up a website for your business. For this, you'll need to choose a web host, and a domain name, before designing your website.
What business structures do I need to consider before starting a timber flooring business?
There's no one-size-fits-all when it comes to structuring your company. After all, you need to choose the structure that is right for you and your business model. The following are typical business models that you may choose for your timber flooring business:
Sole traders
Register your business as a sole trader if you're the only person running and managing the business. As the owner, you will be solely responsible for every aspect of the business including its debts and losses. You can still employ others to work for you, but you can't employ yourself.
Partnerships
If you're opening up your timber flooring business with a friend or family member, you may choose to register it as a partnership. This means that both you and your partner have joint responsibility for the business including its debts and losses. To safeguard all parties involved, you may want to consider using a partnership agreement.
Do I need any legal documents written up before I start operating? What about online legal services?
To protect yourself, and your business, it's important to make sure that you have all of the necessary legal documents in place from the very beginning.
For a timber flooring business, here are a few essential documents you may need:
If you have the legal know-how, you can write these documents yourself. If not, it's really easy to find legal templates or seek legal advice online.
Get access to legal services and documents online.
Does your company belong in this list?
How can I build up my customer base?
From word-of-mouth to posts on social media to email campaigns, there are multiple ways you can boost your customer base.
Online marketplaces offer a hassle-free way to source new jobs from clients. Some of the top platforms include:
hipages. Get quality leads from customers in your local area who are looking for a specific trade.
Airtasker. Post your specialised skill and find people who are keen to outsource a task.
Oneflare. This Australian marketplace matches consumers with experts, specifically within the home improvement and services market.
You might think about downloading the app offered by each marketplace you compare. A site like Airtasker, for example, lets you post tasks as well as browse existing job postings. This can offer a useful aid to your research, as you can check out some of the local competition for your service as well as the prices being discussed.
Elsewhere you might want to sign up for business directories to help get your name out further. Popular ones include White Pages and TrueLocal.
How much should I charge my customers?
To keep up with the other timber flooring companies in your area, you'll need to price your services competitively. To price your job, you need to take into account the cost of the materials as well as the cost of the installation itself. Some hidden factors that may affect your pricing include the:
Company's reputation
Cost of living in the area you're working
Size of the job.
Most flooring professionals choose to charge per square meter, which changes depending on the quality of the materials being laid. According to current market prices, you might think of charging:
$40 - $50 per square meter for low-grade timber
$50 - $80 per square meter for mid-grade timber
$80 - $100+ per square meter for high-grade timber.
For floating timber floor or parquetry flooring, you can usually charge customers a little extra.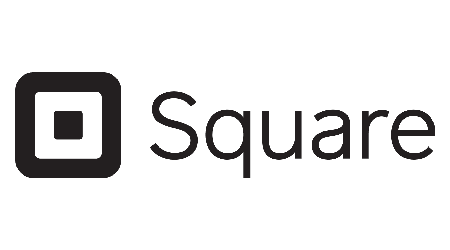 Ready to get set up with Square?
Get your business moving with payment terminals, QR code ordering, invoices and more.
Frequently asked questions
Is a flooring business profitable?
Yes. If you price your services correctly, provide A-class customer service and perfect your marketing technique you should have no problem building a profitable flooring business. According to ATO, a small flooring business with two employees can turnover between $100,000 and $600,000 a year depending on the services they supply.
How can I grow my flooring business?
Naturally, your flooring business will grow by providing a great service for customers. Effective marketing is also a must, especially when you're just starting out and need to get your name out there. Marketing can be as simple as dropping off flyers in your local area and building a website or as complex as designing an email marketing campaign.
How much do flooring installers make per square foot?
It's impossible to say exactly how much floor installers make. Their salary depends on a number of factors including the type of flooring they're laying and the complexity of the job. In general, flooring installers charge anything from $20 to $100 per square meter. This often includes the cost of the materials and labour.
More guides on Finder