How to start a takeaway food business
The key steps to launch a successful takeaway food business from scratch.
We're reader-supported and may be paid when you visit links to partner sites. We don't compare all products in the market, but we're working on it!
Takeaway food service is a strong business option in the current climate, given the increase in demand for fast food and delivery. Opening a takeaway business can be very demanding, but also rewarding and profitable. As with any business that involves food, it's important to understand the Australian food industry regulations and develop a business plan before you start.
Read on to learn the key points of starting a takeaway food business in Australia.

Register Your Business
Register your company with Lawpath in just 10 minutes.
What skills, knowledge or requirements do I need to start a takeaway food business?
While there are no formal requirements needed to open up a takeaway food business, having experience in food and hospitality is highly valuable to all aspiring business owners. Whether it is serving customers, washing the dishes or preparing meals, even a few shifts will give you a taste of what it's like to operate a takeaway food business.
To thrive as a food business owner, you will need:
Food skills. Even if you hire chefs, you'll need to understand how to achieve consistent quality of cooking with fast delivery.
Business skills. Operating a takeaway food business requires making decisions in purchasing, finance, people and operational management, marketing and lots more.
One of the first major decisions you'll need to make is what type of takeaway food business do you want to start. With so many different options available, it's important to do your market research and create a business that stands out amongst your competitors.
Given the competitiveness of the industry, it's vital to create a business plan that outlines what your business is about and how you'll run it. Learning how to market your business is also critical when you launch and as you grow your customer base.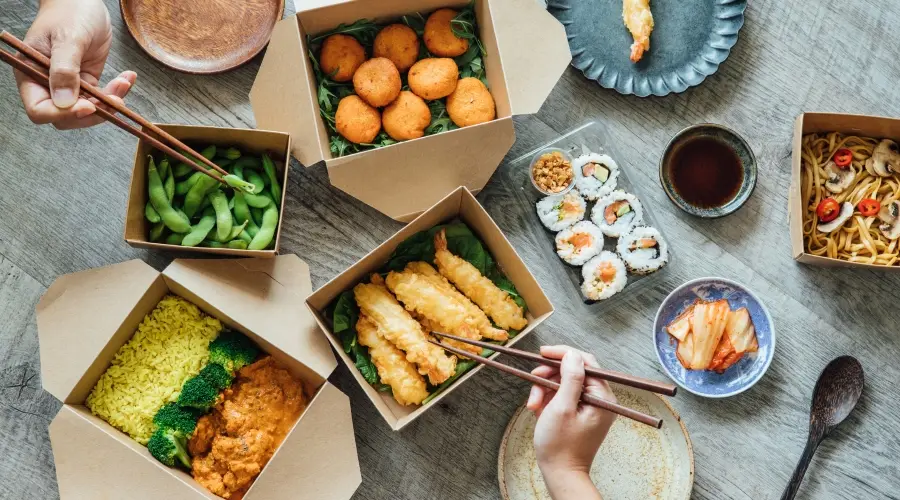 Licences
In all the excitement of setting up a takeaway food business, don't forget that there are licences and registrations you need to obtain first. The licences protect consumers and help you abide by the food hygiene and safety standards.
Every state will have different licensing requirements. As a general rule of thumb, you will need to notify and register your business with your local council or relevant health agency.
As part of the registration, you'll be asked questions like what types of food you'll be serving, who will be consuming your food, whether you have pre-packaged food, what type of food business you'll be running etc. You will also need to pay a fee and renew your licence every year or every few years.
Visit the Australian Business Licence and Information Service to find out the process and forms you need for your takeaway food business.
As well as that, see below list for the relevant governing body that handles food licensing and regulation.
What courses or qualifications do I need to complete?
All employees working in the food business are legally required to complete a Food Handler Course, which covers basic food safety and food handling. You can enrol in the course via:
Online or classroom-based accredited training courses
In-house training through an accredited consultant
The use of manuals to instruct staff.
In many states, such as NSW, VIC, QLD and ACT, it is also mandatory to have at least one trained Food Safety Supervisor working for your business. You can receive training and certification as a Food Safety Supervisor online or through a Registered Training Organisation.
Equipment and software needed to start a takeaway food business
Setting up a takeaway food business requires a significant investment in assets upfront, starting with leasing or buying a building space to set up shop. The various equipment that you're likely to need may include:
Commercial kitchen equipment, such as range, oven, walk-in cooler, freezer, cooking utensils, etc.
Takeaway utensils, such as takeaway boxes and plastic forks, spoons, knives, etc.
Fire extinguisher and other safety equipment
Cash register
Tables and chairs, if you intend to provide seating.
To operate the business efficiently, you may also consider software for managing tasks such as:
Online and phone bookings
Online ordering and delivery
What business structures do I need to consider before starting a takeaway food business?
To register your company, you have to pick the type of business you're operating. The most common business structures in Australia are Sole Trader, Partnership and Company (Public or Proprietary).
How much control you want to have over the business, costs and tax implications are among the important factors for your business structure.
Do I need any legal documents written up before I start operating?
It's important to have some legal documents in place before you start your company. These agreements can work to safeguard your firm and in many cases, clarify your responsibilities as a business versus that of your customers or employees.
Documents that you may need to set up a takeaway food business include:
You can access a range of free templates and guidelines for writing your own documents. You can also get free legal quotes through websites such as:
Get access to legal services and documents online
Does your company belong in this list?
How can I build up my customer base?
From social media pages to online reviews, there are many ways you can grow your customer base and in turn, sales. Some practical, easy to implement ways to do this include:
Sign your business on a third-party food delivery app, such as UberEats, DoorDash, Menulog, Deliveroo, etc.
List your business on Google Maps, with all the key information linked to your firm
Social media engagement through Facebook, Instagram and others to attract and engage customers
Word-of-mouth offers another effective way to increase your customers.
How much should I charge my customers?
How much you charge your customers will depend on a variety of factors, such as the cost of wholesale supplies and labour. As a general rule of thumb, the cost of the wholesale food supply should make up a third of what you then charge the customer. For example, if you pay $5 for the ingredients to a particular dish, then you might charge around $15 to the customer. While this may seem like a lot, remember that you are factoring in the costs of having someone prepare and serve the food as well as other expenses like electricity, water and gas.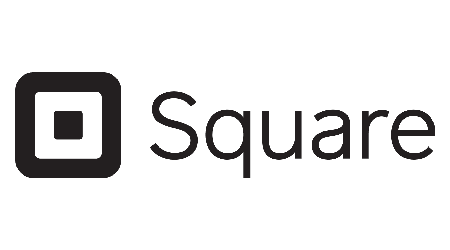 Ready to get set up with Square?
Get your business moving with payment terminals, QR code ordering, invoices and more.
Frequently asked questions
Is owning a takeaway food business profitable?
According to Restaurant & Catering Australia, the average profit margin of the restaurant, cafe and catering industry is 4.2%. Competition and costs are the main drivers for the industry's low profit margin. However, the good news is that takeaway food businesses have the distinct advantage of keeping its operations leaner and costs lower compared to a full-service restaurant.
Ultimately, the success of a takeaway food business comes down to many factors, such as high-quality food and service, pricing, brand/reputation, cash flow and so on.
How can I grow my takeaway food business?
The most surefire way to grow your business is to provide exceptional customer service. Marketing is also key when you're just starting out and this can be as simple as updating your social media accounts or handing out flyers. Another effective way to grow your business is to reach out to your customers for reviews and referrals.
Should I sign up with a food delivery app service?
Consumer demands for convenience, accelerated by COVID-19 has increased the popularity of food delivery apps like UberEats and Menulog. If you're considering partnering with a food delivery app, make sure you research all the options available in your locale. Consider the percentage that the food delivery app charges from your business to see if this is a viable option for you.