How to start a t-shirt business
Revel in the freedom of running your own business by selling tees online.
We're reader-supported and may be paid when you visit links to partner sites. We don't compare all products in the market, but we're working on it!
Online t-shirt businesses are becoming a popular choice amongst those looking for a side hustle. If you want to get in on the action, this guide will help you to set up your t-shirt business. We cover everything from the skills and qualification you'll need to the essential legal documents that will help to protect your business from legal action.
Let's dive in.

Register Your Business
Register your company with Lawpath in just 10 minutes.
What skills, knowledge or requirements do I need to start a t-shirt business?
The skills and knowledge you need to run a t-shirt business depend entirely on how you'd like to run your e-commerce store. Here are three common ways to run a t-shirt business:
Full cycle. This is one of the most involved types of t-shirt business out there. You will need to design, print, and market your t-shirts, as well as set up an e-commerce platform to sell them.
Print on demand. A print on demand t-shirt service outsources the middleman. As soon as your website receives an order, the printing service will print the t-shirt and send it onto the customer. You will still need to design the t-shirts and market your products using an e-commerce website.
Dropshipping. By choosing a pre-designed t-shirt from a supplier and adding them to your store, you don't have to worry about designing t-shirts or posting them out to customers. Your primary focus will be on creating and marketing a successful e-commerce store.
No matter what type of business model you go for, all three require a well-structured website to sell your products. If you have the right skills, you can build your website yourself. Alternatively, you can hire someone to do it for you. Once you've got your website up and running, you'll need to be able to deal with the backend of the business. This includes taking care of the financial, legal and marketing side of things.
What courses or qualifications do I need to complete?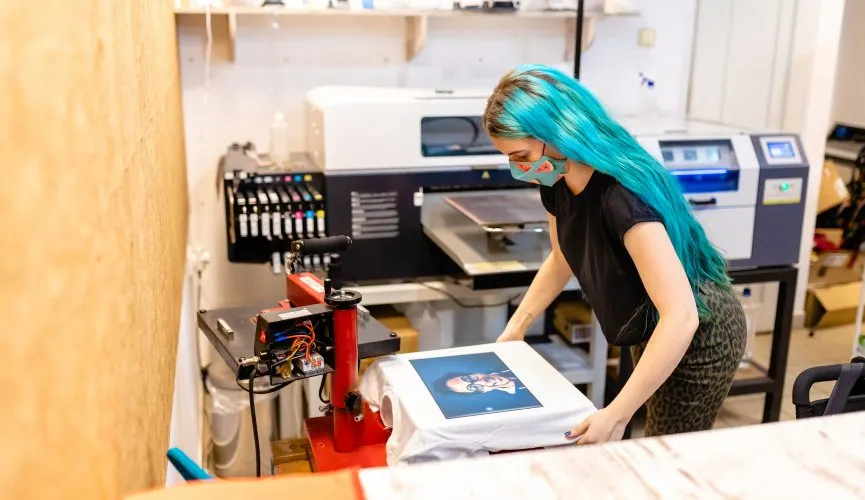 One of the advantages of opening a t-shirt business online is that you don't necessarily need any qualifications to do so. If you're worried about opening a business without any former knowledge, you can enrol in an online course that will teach you the basics. Udemy lists more than 10,000 t-shirt business courses that show you how to set up your business and how to market it to ensure steady traffic to your website.
Of course, if you want to design the t-shirts you sell, it's always good to have a background in illustration, graphic design or another creative niche. Doing so will give you the skills and expertise to create eye-catching designs that appeal to your audience, and that can't be found elsewhere on the internet.
Equipment and software needed to start a t-shirt business
E-commerce stores take care of most of their business online, so you won't need to worry about investing in expensive equipment. Where you will need to spend money is in creative software, web hosting and other helpful platforms.
Here are a few essential tools to help you along the way:
Adobe Photoshop or similar
Dropshipping software
What business structures do I need to consider before starting a t-shirt business?
Choosing the right business structure is critical as it determines who will make vital decisions in your business, and how you'll pay tax. While your business is in its infancy, you'll typically benefit the most from a sole trader or partnership.
Both of these business structures are similar in that they are relatively flexible and don't require much effort or money to set up. Both a sole trader and a partnership are tied to their owners. The owners are responsible for all of the business' profits and losses. The key difference between the two structures is that a sole trader is run by one person, whereas a partnership involves two or more people who share the responsibility for business and its finances.
As your business grows, and its profits increase, you may want to consider forming a company instead. Doing this will limit your personal liability and may help your taxes work better for you. In basic terms, this means that any company debts won't be tied to you, and you might be eligible for tax deductions.
Do I need any legal documents written up before I start operating? What about online legal services?
It's important to make sure that your business and its products are protected from the minute you go live. To do this, you'll need to ensure that you have a number of legal documents in place. You can seek legal advice to help you put these together or use online legal templates.
Here are a few helpful documents to consider:
Website Terms and Conditions. Including a terms and conditions page on your e-commerce website sets out the rules for people using your website. It explains what someone can and can't use your website for and limits your liability.
Privacy Policy. Australian law states that you must include a privacy policy on your website if it collects personal data from its customers. This covers everything from first names to credit card details.
Shipping policy. Keep your customers in the know with a detailed shipping policy that outlines delivery costs, methods and estimated times.
Access free legal templates online
Does your company belong in this list?
How can I build up my customer base?
With a t-shirt business, it's good to have a target market in mind. These will be the people that will buy your product. Finding a niche market will affect how you choose to market your t-shirt business and its products.
For example, is your target audience likely to use Facebook or Instagram? If they are, then paid advertising on these platforms could be beneficial. If not, you may want to look at targeted email campaigns, magazine advertisements and other options.
Another way to expand your audience is by taking advantage of different selling platforms. As well as your own e-commerce store, you might want to consider utilising eBay, Etsy or launching a Facebook store.
How much should I charge my customers?
Figuring out how much to charge your customers depends on the quality of the product that you're selling. Firstly, you'll need to budget your expenses. You can do this by looking at your overheads, including the cost of the t-shirt itself and your website costs. This will give you a general idea of how much you need to charge to cover your costs.
Secondly, you'll need to check out the competition online. Selling t-shirts online is a competitive business, so you'll need to find a price point that will still make your business profitable while staying competitive.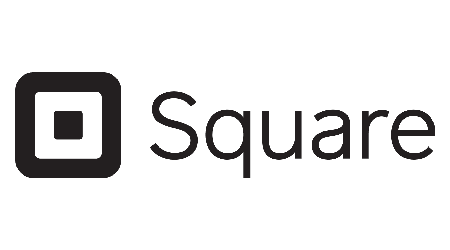 Ready to get set up with Square?
Get your business moving with payment terminals, QR code ordering, invoices and more.
Frequently asked questions
Is an online t-shirt business profitable?
In theory, a t-shirt business can be extremely profitable. However, there is lots of competition and you'll need to have a strong marketing plan to help your business to stand out from the crowd. T-shirt businesses tend to rely on large numbers of orders as profit margins aren't huge. This means you'll need to attract lots of traffic to your website in order to be successful.
How can I start a t-shirt business with no money?
Starting a t-shirt business doesn't require a huge amount of capital investment, especially if you choose dropshipping. To start a dropshipping business, you'll simply need to set up an e-commerce website and spend time marketing your products.
Do you need a business license to sell t-shirts online?
You will need a business license if you want to set up a company selling t-shirts online, mainly to keep on top of tax payments. You can read more about the specifics of business licensing on the government's website.
How do I start a print on demand t-shirt business?
To start a print on demand t-shirt business, you'll need to have a series of t-shirt designs ready, and a viable website to sell them on. You'll also need to choose a printing provider who will print your t-shirts and ship them to your customers.
More guides on Finder