How to start a smartphone repair business
Build a profitable business by repairing broken or damaged phones.
We're reader-supported and may be paid when you visit links to partner sites. We don't compare all products in the market, but we're working on it!
Running your own business isn't easy. It takes lots of time, effort and a business-minded individual to turn an idea into something great. Keep reading to find out how to open a smartphone repair business including the essential skills you'll need, how to choose your business structure and some of the key legal requirements of running a company.

Register Your Business
Register your company with Lawpath in just 10 minutes.
What skills, knowledge or requirements do I need to start a smartphone repair business?
If you're thinking about opening a cell phone repair business, you'll need to be tech-savvy. Being able to diagnose a problem and then repair the phone to its former glory, takes a good degree of technological know-how and a steady hand. Luckily, if you don't already have this knowledge, the skills are relatively easy to pick up.
Once you're confident that you've got the skills you need to ace opening a cell phone repair business, it's time to draw up a business plan. This is an essential part of opening a business as it will give you a better understanding of how to finance your business, ongoing costs, how to grow and evolve, as well as time to work out a marketing strategy.
What courses or qualifications do I need to complete?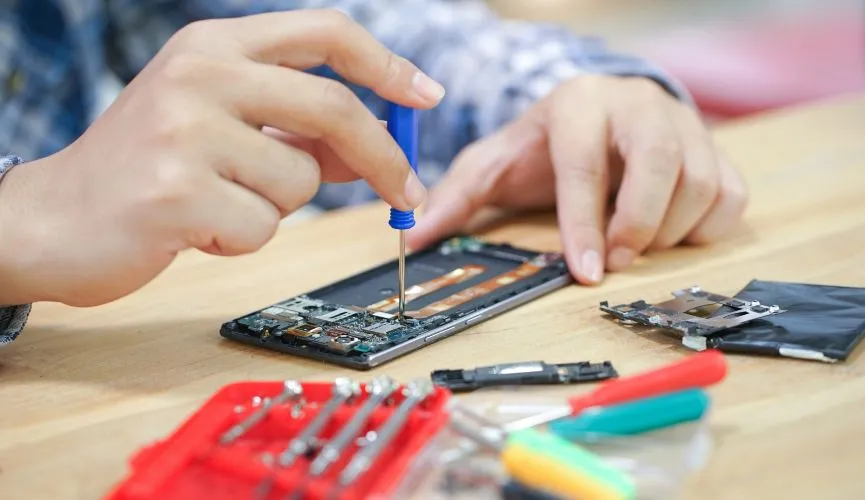 You don't need any specific qualifications to open a smartphone repair business. You do, however, need to know how to repair cell phones. If you don't already know how to do this, it's not overly tricky to learn if you're committed. YouTube tutorials are in plentiful supply and are a great way to watch repairs in action. If you have little to no knowledge in tech, you may want to consider joining a short course on a training site like Udemy to understand and master the basics.
As your business grows and expands, you may find yourself operating in other technology niches, for example, computer repairs. To get your expertise up to scratch, you can take another online short course.
Equipment and software needed to start a smartphone repair business business
A set of specialised tools is essential when it comes to operating a smartphone repair business. Here are a few that you may need to use on a daily basis:
Screwdriver Kit, with a variety of screwdriver head sizes
Repair parts including screens, charging ports and LCDs
Isopropyl alcohol
Antistatic brush
Suction cup
Tweezers
Heat gun
Digitiser separator machine
Temperature sensor
Wire.
You may also want to invest in software and equipment to make running the back end of your business a little easier:
What business structures do I need to consider before starting a smartphone repair business?
To make your business a legal entity, you'll need to register for an ABN (Australian Business Number) and decide how to structure your business. Here are a few common structures you might like to consider as a smartphone repair business owner.
Sole trader. Registering as a sole trader will give you the ultimate control and responsibility for your business. You'll have to complete a tax return each year and you'll be able to deduct any business-related expenses in it.
Partnership. If you'd like to open a phone repair business with a friend or family member, you'll need to register as a partnership. This will give you and your partner equal control over business decisions and finances.
Company. If you're imagining big things for your business, you may want to register it as a company. Much more complicated, and generally more expensive to set up, a company is owned by a number of different shareholders, rather than one person.
If you're still unsure which business structure is the right fit for you, a small business lawyer can point you in the right direction.
Do I need any legal documents written up before I start operating? What about online legal services?
When it comes to making sure your smartphone business is above board, there are a number of legal documents that you'll want to have in place. You can seek the advice of a lawyer to help you draft these up, or use templates on websites like Sprintlaw and Lawpath.
One of the most common documents across all industries is a well-written employment agreement. Along with an employment application form, this will form the basis of a strong recruitment strategy, helping all employees know what is expected of them.
In the unfortunate case that you do need to issue a refund to a customer, it can be helpful to have a refund policy in place. This will outline the circumstances under which a customer can receive a refund or partial refund.
Get access to legal services and free legal templates online
Does your company belong in this list?
How can I build up my customer base?
As is the case with any business, having a strong marketing plan is essential to make your smartphone repair business a success. Having a presence on social media, as well as building your own website, is a great way to look credible and professional to potential customers.
Another hassle-free and relatively low-cost marketing technique is signing up to online job marketplaces, such as Oneflare, Airtasker and hipages. Using these websites, you can create a profile to advertise your services or respond to jobs posted by locals near you.
How much should I charge my customers?
The cost of phone repairs varies a lot depending on the severity of the damage and the model of the phone. You'll need to price your services taking into account any parts you need to buy for the repair, and how long it takes you to do the job.
Before you start operating, it can be a good idea to take a look at competitors in the nearby area to see how much they are charging their customers. After all, you don't want to price yourself out of the market.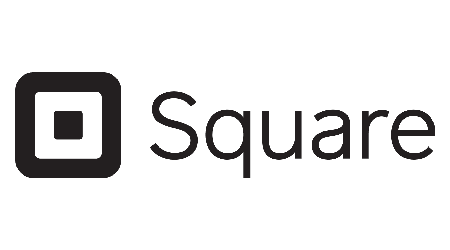 Ready to get set up with Square?
Get your business moving with payment terminals, QR code ordering, invoices and more.
Frequently asked questions
How profitable is a smartphone repair business?
If you're willing to invest the time and effort into your business, and you price your services right, you may find that it's possible to make a strong and profitable business from repairing smartphones. According to the recruiter Indeed, the average mobile phone technician in Australia earns around $79,000 each year. Owning your own repair business potentially gives you the opportunity to earn way beyond this figure.
Can you make money 'flipping' phones?
If you have the skills and know-how to fix phones, it may be possible to make a tidy profit by fixing phones and selling them on. One of the biggest hurdles you'll need to overcome is finding a reliable and legitimate source of profitable phones to sell on.
Is it hard to repair phones?
Once you equip yourself with the correct tools and knowledge, carrying out simple fixes on phones is relatively easy. This includes things like replacing a broken screen and headphone jacks, fixing a stuck button or replacing a camera. Problems such as water damage or a battery failure may require more advanced expertise.