How to open a small grocery shop
Discover what it takes to set up shop as a local grocer.
We're reader-supported and may be paid when you visit links to partner sites. We don't compare all products in the market, but we're working on it!
Launching a small grocery shop can be a fulfilling and rewarding endeavour, but there are a range of factors to consider before you begin. From the skills and the equipment to the mandatory licenses, this guide will demystify the process for you.

Register Your Business
Register your company with Lawpath in just 10 minutes.
Writing a business plan
There are no prerequisites for starting a small grocery shop. However, writing a business plan can help you get off to a successful start.
Here are some of the key aspects to consider when writing your plan:
Location. Location is key for grocery stores. Will you open near a residential area, a school or offices? If you open in an office area, you might receive a lot of traffic during the week from 7 AM to 6 PM. However, it may be fairly quiet over weekends. Ask yourself, how will this affect my revenue?
Target market. Decide on what demographic you are targeting. Who is the ideal customer? This will depend on your location. For example, perhaps there are many environmentally conscious consumers in your area and you decide to open an organic-only store.
Costs. Be clear on both the initial fixed costs and the running costs of your new business. What equipment will you need? How many employees do you plan to hire? These are the sorts of questions you should be considering.
Marketing strategy. Marketing and attracting new customers will be vital to the financial health of the business. Create a marketing strategy and decide how you will grow sales. For example, you may decide to focus some of your efforts on digital marketing via social media or search engines.
What courses or qualifications do I need to complete?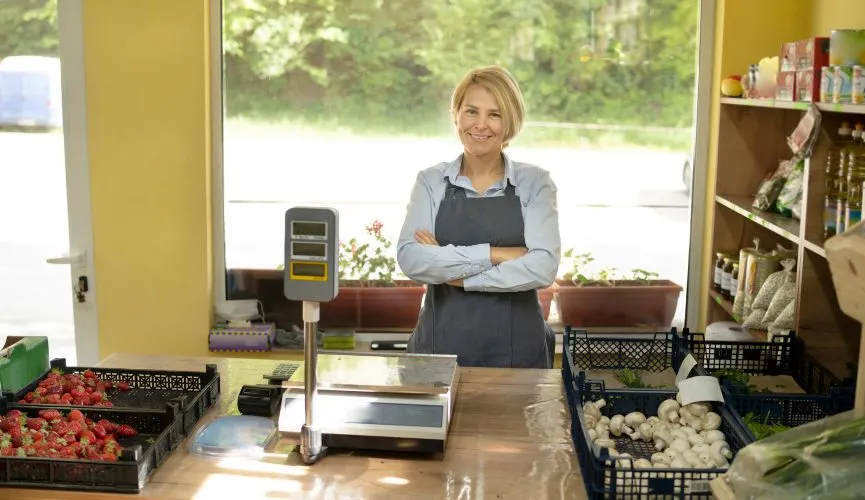 There are government courses available for anyone interested in retail operations and management. These courses cover essential knowledge for running a grocery store. The courses available include:
Certificate III in Retail (SIR30216). No entry requirements. This course covers everything from customer service to daily store operations. The average course fee is $2,063 and takes around 12 months to complete.
Certificate IV in Retail Management (SIR40316). Must have completed Certificate III in Retail. This course covers the skills required to manage a retail store, including handling food safety standards, how to recruit staff and managing inventory. The average course fee is $3,060 and takes around 12 months to complete.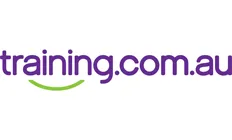 Certificate III in Retail
A Certificate III in Retail from training.com.au could help start your small grocery business.
Equipment and software needed to start a small grocery business
Before you begin, you'll need to invest in equipment and software. Some of the equipment you might need could include:
Store shelving
Shopping baskets or carts
Aisle signage
Cleaning supplies
Uniforms.
Good software not only helps you grow the business, it can also save many headaches when it's time to count stock or file tax returns. Software to consider include:
What business structures do I need to consider?
To start your business, you will need to decide on a business structure. There are three common types in Australia:
Sole trader. A sole trader is a one-person business. Sole traders have full control over their business, as they don't have business partners, investors or employees.
Partnership. A partnership is when two or more people start a business. In a partnership, everything from the income to the debt, and even legal liability, is shared equally between partners.
Company. A company is its own independent legal entity from the business directors. Ownership of a company is based on shareholders. Setting up a company protects the director's personal assets from legal liability, unlike a sole trader or a partner.
Deciding on a business structure is only the first step. To start a company in Australia, you need to register for an Australian Business Number (ABN). You'll also need to register a business name and open a business bank account.
Do I need any licences?
There are several licence hurdles to pass before launching your grocery business. Different councils across Australia require different licences and, depending on the food and drink products you are selling, you may be required to get the following:
Food licence
Meat licence
Tobacco and alcohol licence
Fuel licence
Medicine licence.
Find out what licenses you need in your specific area at www.ablis.business.gov.au.
Moreover, if your business involves selling food items to customers, then you'll need at least one trained Food Safety Supervisor. Employees also need to be trained in food safety if they are dealing with food or food equipment. You'll be a certified food safety supervisor if you complete the government courses outlined earlier.
Visit www.foodsafety.com.au for more resources and information about food safety standards across Australia. Alternatively, if you need any legal help or guidance, visit online legal services such as Sprintlaw, Lawpath or LawDepot for more information.
Get access to legal services and documents online
Does your company belong in this list?
How will I finance my small grocery business?
From covering rent to furnishing your store and buying inventory, starting a grocery business can require high initial investments. However, with the right financing, these investments can seem a little less daunting. You can make the most of different loans available, including:
Read more here: https://www.finder.com.au/supermarket-loans.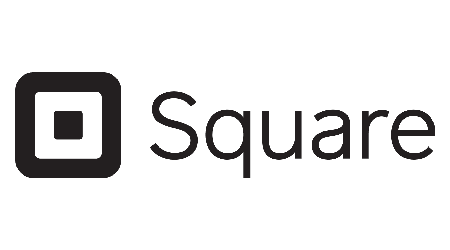 Ready to get set up with Square?
Get your business moving with payment terminals, QR code ordering, invoices and more.
Frequently asked questions
How profitable is a small grocery business?
This depends on a variety of factors, such as the location or the types of products sold. Generally speaking, small independent grocery stores might expect to make 1 to 5% bottom-line profit.
What are the most profitable items in a grocery store?
The most profitable items in a grocery store typically include:
Non-grocery products. Items such as light bulbs, batteries or a coffee plunger may have a profit of around 40 to 50%.
Prepared food. Prepared meals or pre-cut vegetables may enjoy a profit of about 40%.
Organic produce. Organic fruit and vegetables may be marked up by as much as 30 to 50%.
What are the costs involved in opening a grocery business?
Some of the costs involved in opening include rent, utilities, insurance, inventory, employee costs, accounting software and other technology. The initial investment can vary a lot as there are so many factors at play. Generally, you can expect to pay anywhere between $30,000 to $70,000 for a small grocery business.