How to start a recording studio business
Create your own career path in the music industry by opening a recording studio.
We're reader-supported and may be paid when you visit links to partner sites. We don't compare all products in the market, but we're working on it!
If you have an ear for sellable music and are business savvy, a recording studio business might be up your alley. You can choose your work location, client base and genre and set your own schedule. We've put together a guide detailing what you need to consider before getting started.

Register Your Business
Register your company with Lawpath in just 10 minutes.
What skills, knowledge or requirements do I need to start a recording studio business?
To succeed in the recording business, as well as a talent in music production you should have the ability to build good client relationships. If you do not have experience in the recording industry, you can get started by working with friends and local artists.
You will also need business administration skills to manage your budget and time efficiently to ensure the studio is profitable. Marketing skills will enable you to advertise the business effectively to build a client base.
What courses or qualifications do I need to complete?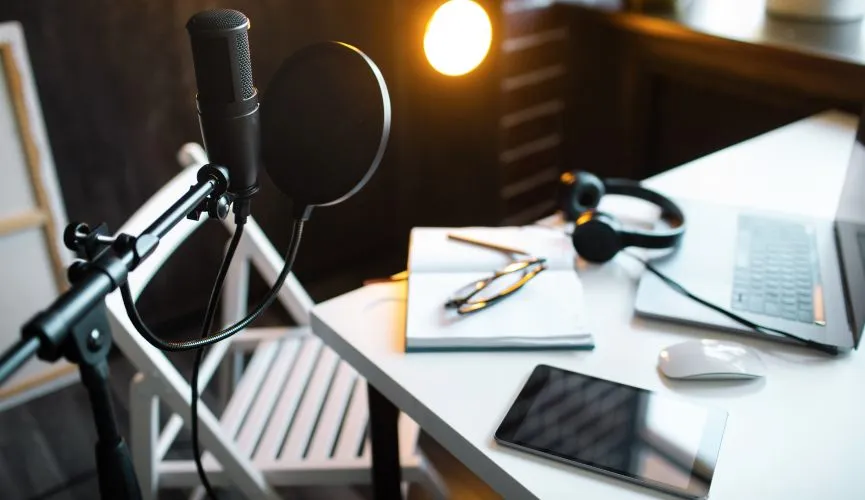 A music production qualification will prepare you to start your new business with hands-on training. Here are some of the options:
The six-month Certificate III in Music Industry covers the essentials of audio engineering and electronic music production. The average course fee is $3,900.
The seven-month Diploma of Music Industry covers sound design, music production and DJing using industry-standard hardware and software. The average fee is $10,120.
The seven-month Diploma of Music Production will help you to refine your production skills and give you insight into the industry. The course costs $20,000-30,000.
A Bachelor of Audio degree covers studio, post-production and live production through the completion of industry-based projects and costs up to $60,000. Alternatively, an Associate Degree of Audio covers the first four of the six trimesters of the Bachelor Degree and costs around $40,000.
Equipment and software needed to start a recording studio business
To start recording music and other audio you will need basic studio equipment that you can add to and upgrade as the business grows. You will need:
Microphones and stand
Pop filter
Studio-quality speakers
High-quality audio cables
Digital audio workstation (DAW) software.
You will also need software to manage scheduling, accounts and promotion of the business. Buying a web hosting package will allow you to build a website to market the studio.
What business structures do I need to consider before starting a recording studio business?
It is essential to register your business before you start operating. You will need to decide which legal structure best suits your business, whether sole trader, partnership or proprietary company. This will determine the ownership structure, shareholding and tax liabilities for the business. You can find out more with Finder's guide to structuring a business.
When you have chosen a name for your studio and registered the business you will receive an Australian Business Number (ABN), which you will use in interactions with some authorities including tax offices.
Do I need any legal documents written up before I start operating? What about online legal services?
It is important to have the right legal documents in place before starting to operate the studio as a business. Some of the key documents may include:
Get access to legal services and documents online
Does your company belong in this list?
How can I build up my customer base?
The music industry is highly competitive, so you will need a detailed marketing plan with measurable goals to help you determine which methods are the most effective in attracting clients.
Having a social media presence and website for the studio will help draw attention, as will participating in local networking, community and charitable events. Attending concerts and music festivals also offers networking opportunities and word of mouth from friends and clients is invaluable.
Focusing on a particular niche, such as a specific music genre, podcasting, animation voice-overs, audio advertising, or translation will help your studio to stand out to potential clients in those areas.
How much should I charge my customers?
Recording studios typically charge fixed hourly rates based on the length of the recording session. Prices may range from $50-200 per hour depending on the type of recording, the studio's equipment and reputation. Some studios include the fee for an audio engineer in the rate while others charge additional fees or recommend freelance engineers if they do not employ them in-house. There are also additional fees for booking session singers and musicians as well as producers.
Research your competitor's fees in the same local area and niche as your studio to help you devise a competitive price list.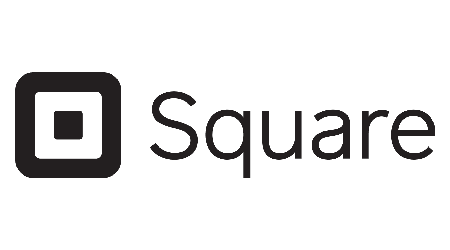 Ready to get set up with Square?
Get your business moving with payment terminals, QR code ordering, invoices and more.
Frequently asked questions
Should I run a recording studio business from home or commercial premises?
Running a recording business from home has the advantage of saving money on renting or buying studio space. It also gives you flexibility with your work schedule and responding to clients. The advantage of running the business from commercial premises is that it provides a more professional environment and offers more workspace. You can select a location that will make it easy for clients to find you, for example, in a creative neighbourhood.
Whatever the location, you need to make sure that you have soundproofing to avoid noise complaints.
What monthly expenses should be included in my budget?
Managing expenses is essential to running a profitable business. Some of the recurring expenses you should budget for include:
Rent
Utility bills
Business rates
Taxes
Marketing materials
Office supplies.
What are some ways to make additional income from a recording studio?
As well as charging clients for recording time, you can work with freelance engineers to bring in more business, divide the studio into multiple workspaces to have several clients simultaneously or rent out sound equipment for live events.
More guides on Finder