How to start a pet sitting business
A step by step guide on how you can care for your furry friends while earning a profit.
We're reader-supported and may be paid when you visit links to partner sites. We don't compare all products in the market, but we're working on it!
Starting any business is like watching a puppy take its first step. You are nervous but excited to take a running start. Tempted as you might be, there are steps in starting a business you absolutely cannot sprint past. Take it step by step with our guide on the key aspects of starting a pet sitting business.
What skills, knowledge or requirements do I need to start a pet sitting business?
Ask yourself: can you handle an animal if it is anxious or gets too playful? A pet sitter should have an understanding of animal behaviour and be able to be gentle and assertive with animals when they act out.
If you can, get experience at boarding kennels, groomers, doggie daycares or other related employment. Each pet is different with unique personalities. Familiarise yourself with the Animal Care and Protection Act 2001, which covers the duty of care based on the internationally recognised five freedoms of Animal Welfare:
Providing food and water
Providing accommodation or living conditions
Understanding your animal's normal behavioural patterns
Treating disease and injury
Handling the animal appropriately.
Often you will be hired to pet sit at the owner's home. You will need to prove yourself trustworthy and reliable for the owners to feel safe investing in you.
What courses or qualifications do I need to start a pet sitting business?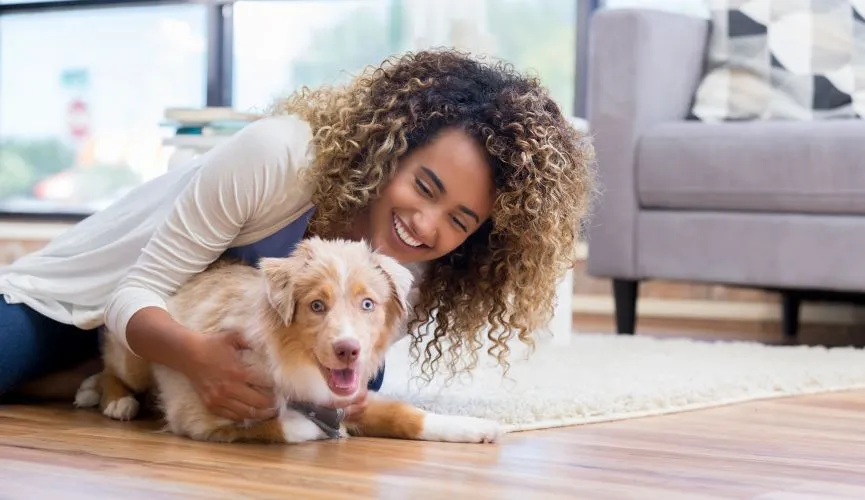 If you don't have any experience, a Certificate II in Animal Studies covers animal breeds, animal welfare and handling, workplace health and safety, fleas and common parasites, dog enrichment, bath and drying and diseases and infection control.
PetCloud offers an RSPCA Certified Online Pet Sitter Course. This course teaches the local laws, codes of practice and the standard of care the RSPCA expects. You will train to handle pet emergencies, decrease the risk of dog fights, illness, accident or escape. For a fee of $150, you can complete this online course within two hours.
The Pet Industry Association has a range of courses including First Aid and Medication Techniques for Pets, which is an essential skill you should know. There are available workshops and seminars on Advanced Feline Behaviour and Canine Behaviour Assessment.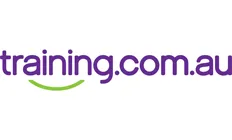 Certificate in Animal Care
An animal care certificate from training.com.au could help start your pet sitting career.
Certificates and diplomas are offered online at training.com.au. In as little as 15 to 20 weeks, you can achieve a Certificate in Animal Care which is an entry point into animal care and management. The Certificate II Animal Studies course fee is $3,000. Pet Professionals provides a similar course for $1,346.
Equipment and software needed to start a pet sitting business
The upfront costs for starting a pet sitting business is minimal. The pet owner is obligated to provide you with their pet's equipment, which will include:
Enough food for the amount of time their pet will be in your care
Adequate rolls of poo bags
A leash for walks
A pet carrier, if applicable
A harness and a seatbelt attachment if the animal will be travelling in a car with you.
Before you agree to care for an animal, you should ensure that the owner has microchipped, desexed and vaccinated their pet. Ensure that vaccinations are up to date. The pet should wear a metal ID tag with the owner's contact name and number engraved. You should also enquire whether the pet has been declared dangerous or is prone to escaping.
For marketing, you can design a website for which you will need a web hosting service and a domain name. You may also want to invest in business cards and posters to pin to bulletin boards.
What business structures do I need to consider before starting a pet sitting business?
The business structure you choose will need to fit your needs and the vision you have for your career.
Sole traders. Register as a sole trader if you're the only person running the business. As the owner, you are solely responsible for every aspect of the business, including the debts and losses.
Partnerships. You may want to start up a business with a friend or a relative. If so, then register as a partnership. You and your partner will have joint responsibility for the business, including debts and losses. Consider using a partnership agreement to protect you and your partner.
Once you have established your business structure, you will need to register with the Australian Taxation Office and apply for an ABN.
What legal documents do I need before I start operating?
Like any other business, a pet sitting business will require a service agreement between you and the client. You may want to introduce and go over a Pet Sitting Contract with your client before commencing any services.
Pet sitting contract
Similar to a Terms of Service Agreement, a Pet Sitting Contract outlines the services you will provide like type of service and its frequency. Along with this, you should collect essential information from the client, such as their pet's medical history and behaviour, the pet's routine and emergency contacts. The emergency contact should also include the pet's veterinarian and form of consent, allowing you to act as the pet's guardian in the owner's absence. The owner can lay down any house rules in the contract, whether it be for an overnight pet sitting or for a pop in to feed the pet. Finally, your Pet Sitting Contract should inform your clients of your rates and the terms of payment.
Insurance
To avoid being liable for damages or injuries to another person or property, you should have your business covered with a Public Liability Insurance. The insurance should cover events such as if a pet escapes and gets injured while in your care, veterinary treatment or if the pet injures another pet. Pet Professional and Pet Cloud have options you can browse through, or you may want to compare quotes through BizCover.
Local council requirements
You will also need to check in with your local council regarding the number of pets you can legally look after.
Website disclaimer
If you are setting up a website, a website disclaimer will limit your liability to any claims that users and clients could make.
Be confident about all your legal documents by accessing online legal services and legal document templates through SprintLaw, Lawpath, LawDepot, LegalVision and Wonder Legal.
Get access to legal services and documents online
Does your company belong in this list?
How much should I charge my customers?
A pet sitter's service is not the same for every client. Before setting a price, consider what your client is asking. Here are some criteria to keep in mind when setting your prices:
The type, size and number of animals
The number of hours for your service
The types of services requested
Physical and medical requirements of the animals
Demographics and local pricing comparisons
Browse through local listings or apps to find the average cost and set yours accordingly.
The average cost for a pet sitter ranges from $59 to $200, but you can choose to raise the price for overnight pet sitting or boarding. A walk in the local neighbourhood may cost $10 to $25 per hour. For services such as bathing and grooming, you can charge a set fee of between $20 and $40.
If you are new to the business, you can set your prices a little lower than the average. As you take on different clients, your rapport will grow. You can raise your price once you have an established clientele.
How can I build my customer base?
The growth of your customer base relies heavily on glowing reviews. Consider your target audience and what is the most effective way to reach them. To get started, you can print out flyers and business cards to pin at your local bulletin board.
Online marketplaces are hassle-free and useful platforms to connect with clients.
Madpaws. An online marketplace where you can register as a pet sitter.
hipages. Connect with customers from your local neighbourhood looking for a specific trade.
Airtasker. Post your specialised skill and browse tasks people need help with.
Oneflare. This Australian marketplace matches consumers with experts where you can set your schedule with the jobs you want.
You can also browse through Facebook and Google ads to get an idea of how to market your business online.
Frequently asked questions
What services does a professional pet sitter include?
Professional pet sitter services include feeding the pet, exercising them, cleaning up after them, grooming and bathing. Some pet sitters have experience with providing medical assistance such as daily injections and giving oral medications.
Can pets stay at the pet sitter's home?
This depends on the pet sitter's services. Some pet sitters do offer boarding services. However, this is limited to certain types of pets. The pet sitter will need special licensing and additional insurance to afford this service.
What are the benefits of a long-term pet sitter versus a boarding kennel?
A boarding kennel can be quite expensive for many people. Being near other animals can also be stressful for animals, especially when they are in an unfamiliar environment. By hiring a pet sitter, your clients can ensure that the pet is comfortable and their routine remains the same. Having personal contact with a pet sitter can also be beneficial for your peace of mind.
More guides on Finder