How to start a mobile mechanic business
Navigate your way through the tricky process of opening your own business.
We're reader-supported and may be paid when you visit links to partner sites. We don't compare all products in the market, but we're working on it!
Setting up a mobile mechanic business isn't easy. It'll take time, money, plenty of hard work and you'll need to develop a certain set of skills. However, the end results can be very rewarding.
If you think you've got what it takes, we've put together some key information on starting a mobile mechanic business. This includes exactly how to get the right license in your state and how to lock-in the legal requirements before you open.

Register Your Business
Register your company with Lawpath in just 10 minutes.
What skills, knowledge or requirements do I need to start a mobile mechanic business?
First things first, you'll need to be a qualified mechanic to work on cars in any capacity, so that's a key factor before you decide to open up your own business.
Alongside mechanical skills, being business savvy is essential. Not everyone knows how to set up a small business, but it is something you can learn if you're willing to put in the hard work.
Here's a quick checklist of some key jobs you'll want to get done before starting your business:
Establish a business plan
Get qualified
Sort out any legal essentials.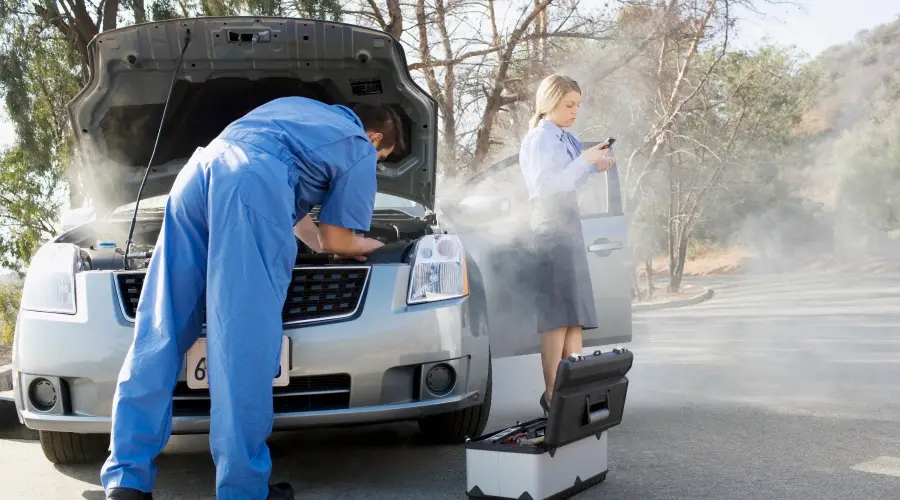 What courses or qualifications do I need to complete?
You'll need a motor vehicle repairer licence to start running your own mobile mechanics business. You can apply for this after you've registered your company at your state's licensing office:
As previously mentioned, you'll need to be a certified mechanic to work within your own mobile mechanics business. The most common route to becoming qualified is to complete an apprenticeship along with some on-the-job training. Generally, this will take around four years to complete.
After completing an apprenticeship, many mechanics go on to specialise in a certain area by completing, say, a Certificate III in Light Vehicle Mechanical Technology.
Equipment and software needed to start a mobile mechanic business
As well as a suitable van to get you from job to job, there are some essential tools that any good mobile mechanic will need. These include:
Screwdriver
Ratchet
Wrench
Drill
Wirecutter
Multimeter
Carjack and jack stand
Electrical tape
Portable jump starter
Headtorch
Air compressor
Brake bleeding kit
Variety of clips and leads.
It's likely that you'll need basic computer software and equipment to run the administrative side of your business:
Computer
Printer
Scanner
Mobile phone
Microsoft Word or Google Docs
Microsoft Excel
What business structures do I need to consider before starting a mobile mechanic business?
Deciding how to structure your business is the first step towards registering it as a legitimate entity. Different factors can affect which structure you choose including how many people are involved, how much control you want to have over your business and your end goal.
When it comes to opening a mobile mechanic business, you can choose from three different structures:
Sole trader. When you register as a sole trader, this means you'll be operating the business as a one-man-band, having complete control of what goes on. You'll be taxed as you would working for somebody else, but you'll be able to deduct any business-related expenses in your tax return.
Partnership. When you open up a mobile mechanics business with a friend or family member, you'll both share equal responsibility of the business, including how its run, its profits and its losses.
Proprietary company. If you register your business as a company, it is seen as a separate legal entity from you, as the business director. Companies are generally more complex to set up compared to a sole trader or partnership.
Do I need any legal documents written up before I start operating? What about online legal services?
When you hold a business license for as a mobile mechanic, you'll need to make sure you adhere to Australian Consumer Law alongside other legal requirements. If you're not sure where to start, don't worry, there are plenty of legal services and professionals out there to give you a helping hand.
You may not need to spend thousands of dollars on a lawyer to help you set up all of the legal stuff for your business, but you're likely to need to spend some money to make sure it's all done correctly.
Let's take a look at some of the more important legal documents you'll typically need for your business:
Get access to legal services online.
Does your company belong in this list?
How can I build up my customer base?
Thanks to digital advances, it's now easier than ever to build up your customer base using the internet. As a minimum, it's always worth creating a website and utilising the powers of social media profiles and advertising.
A new wave of online marketplaces is also making it simple enough to secure jobs from customers. Using these websites, you can create a profile to advertise the services you offer or respond to jobs posted by people in your local area. A few popular platforms include:
hipages. Provide quotes for local people looking for a mobile mechanic.
Airtasker. Advertise your skills with a detailed post or respond to locals looking for a tradesperson.
Oneflare. Connect with local individuals and companies looking to outsource a job.
How much should I charge my customers?
Mobile mechanics often charge by the hour, and may also add a standardised call out fee onto the price. On average mobile mechanics charge between about $70 and $100 per hour. This doesn't include the cost of any additional parts that they need to buy to make a repair or complete a job.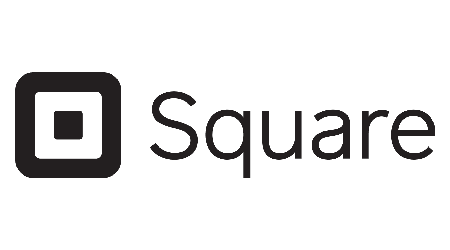 Ready to get set up with Square?
Get your business moving with payment terminals, QR code ordering, invoices and more.
Frequently asked questions
How do I market my mobile mechanic business?
Marketing is all about getting your name out there and it's crucial to the success of a business. Apart from the traditional marketing route of putting up ads in your local area, it's essential to utilise online marketing. This can be done by creating a website and using social media channels to connect with a broader local audience.
What does a mobile mechanic do?
A mobile mechanic does exactly the same job as your traditional mechanic. That is, they fix, repair and maintain automobiles. The difference between a traditional mechanic and a mobile mechanic is that you have to call a mobile mechanic to come to you for a repair or service.
Is owning a mobile mechanics shop profitable?
It can be, yes. If you're willing to invest the time and effort into your business, and you price your services correctly, you may find it isn't too difficult to make the business profitable.
More guides on Finder