How to start a mobile app business
How to build your mobile app business with the right app structure and equipment.
We're reader-supported and may be paid when you visit links to partner sites. We don't compare all products in the market, but we're working on it!
The mobile app industry has boomed over recent years. However, this doesn't necessarily mean the market is saturated. Starting up in the smartphone app industry begins with identifying a gap in the industry. With this, you can earn a steady revenue from your app through different avenues.
Read on for your guide to starting your smartphone app business.

Register Your Business
Register your company with Lawpath in just 10 minutes.
What skills, knowledge or requirements do I need to start a mobile app business?
You can choose to create apps all by yourself or build a team of specialised developers to help with app creation. You will also need the skills to market, design and negotiate your app with endorsers.
Market research. Before building an app, you will need to research the current market. Analyse the existing apps available on the market to find a gap the app will fill.
Technical aptitude. To be able to navigate the design and build of an app, you will need to have a capacity for problem-solving and troubleshoots your app will encounter. Technical skills include computer programming, web development, security and tech support.
Business skills. Since you are introducing apps into a thriving industry, you will need to build awareness for the app's identity. Having the business skills to generate pre-launch buzz or get a third party endorsement contributes to the app's success.
Software development skills. Familiarise yourself with the different mobile platform Application Programming Interfaces (API) such as Apple iOS, Android and Windows Mobile to have a better understanding of the app's success.
Design skills. Defined brand identity will make the app memorable. A well-designed app should consider the user experience while the functionality of your app should be user-friendly, efficient and responsive.
What courses or qualifications do I need to complete?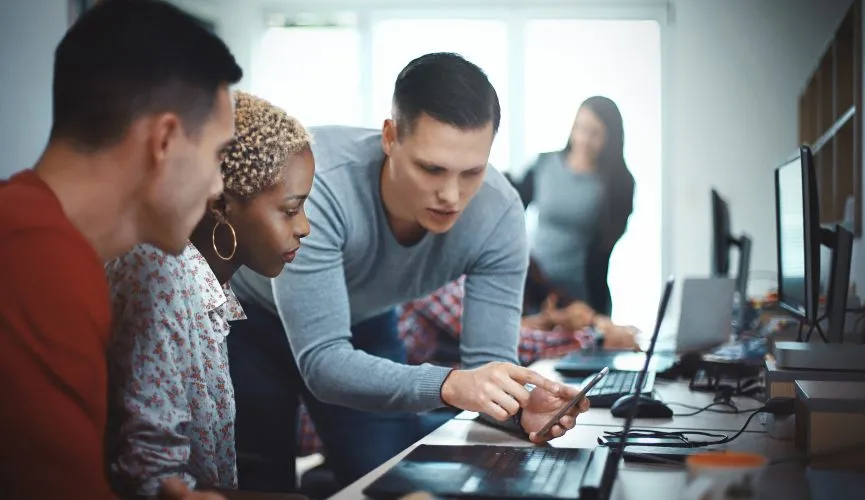 There are several online courses, training and bootcamps available for those interested in becoming mobile app developers. In as little as eight to 12 weeks, these courses can help you develop the skills to understand the principles of secure, stable software design. You can apply for online software development courses at:
Coursera
TAFE courses
RMIT online
If your budget does not allow you to hire freelancers or outsource developers, learning to code in two or more programming languages can help you. It is a good idea to have an understanding of the basics. You can find online courses at:
Free Code Camp
edX
Codecademy
Web Fundamentals
What equipment and software do I need to start a smartphone app business?
Unless you're setting up a physical office, as an app developer you will be investing in different softwares. The financial cost will be minimal if you are starting your business from home. The essential software you will need include:
App builders. If you don't have the skills for coding or software coding, you can try app builders such as GoodBarber, Appy Pie, GameSalad and App Institute.
Analytics. Using an analytics tool will help you understand how the app is performing. An analysis of your customers will also give you an in-depth knowledge of their behavioural data. You'll get a detailed overview of the return on your investment by checking the cost per install, cost per click, cost per acquisition and cost per thousand. Analytics also help you develop better marketing strategies. Some analytics platforms you can look at include Google Analytics, Localytics, and New Relic.
App prototyping software. Before sending your app out into the world, you will need to test its features and uses. Prototyping is essentially taking your app for a test drive. Prototyping on Paper, Figma, Proto.io and InVisionApp are just some of the available platforms.
Advertising. Social media is a great place to start with advertising and there are online courses you can take. Reach out to influencers in your niche; generate reviews which will build your pre-launch buzz. You can create content like a promo video or by pitching to blogs.

You can also read more on our guide to starting a small business from home.
Compare personal loans to help kickstart your business
Why compare personal loans? If you're starting a business it can be hard getting approved for a business loan. Lenders usually look for a business that has been operating for at least a year and is making over $10,000 per month.
While with personal loans lenders look at how likely you'll be able to repay the loan based on things like your credit score, employment history and your existing debts. Before taking out a personal loan make sure you can afford to make the repayments plus any additional fees or charges.
What app types will my smartphone app business use?
Just like a business structure, you will need to consider the kind of app that you will create. Each structure comes with its own pros and cons.
Native apps. A native is developed for a specific platform, for example, an iOS phone or Android phone. iOS apps are built in Objective C or Swift, while Android apps are built in Java.
Web apps. A web app is accessed through a browser on your phone. You cannot download these apps from the app store. They seem similar to an app because of their interactivity and functionality. They require an internet connection to work.
Hybrid apps. Hybrid apps can be downloaded from an app store and are available on your home screen, but they rely on a browser to be accessed. They are developed using standard web technologies.
Do I need any legal documents written up before I start operating? What about online legal services?
To protect yourself and your business, the necessary legal documents you'll typically need include:
The legal documents you draft must be legally binding. They should protect your app according to your needs, especially if the app is collecting personal information and payment details. Access online legal services and templates from Sprintlaw, Lawpath, LawDepot, LegalVision and Wonder.Legal.
Get access to legal services and documents online
Does your company belong in this list?
How do I monetise my app?
Getting revenue from your app is different from selling physical goods and services. People will want to try out the app or might even opt for a similar but free app. Some ways you can make an income from your app are through
Advertising. You can choose to have some in-ad apps which will vary by country and whether they are premium users.
Premium features. Offer your users the choice of paying for premium features. This allows users access to the basic features of your app and has the option to upgrade when they can.
Paid apps. These apps require a user to pay to download it from the app store.
In-app purchases. Another way to get revenue from your app is providing digital or physical products users can buy through the app.
Subscriptions. A subscription-based app offers a steady source of income. Users can access premium content and features through a monthly payment.
Sponsorships. Partner with well-known brands to generate user engagement from your following.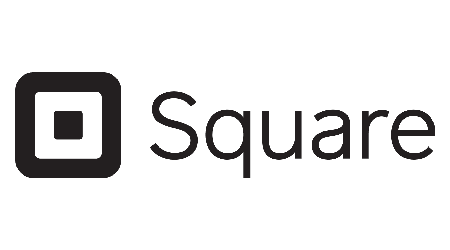 Ready to get set up with Square?
Get your business moving with payment terminals, QR code ordering, invoices and more.
How can I build up my customer base?
You can build your customer through email newsletters, collaborations and online advertisements. Reach out to influencers who can test your app and recommend it through their platform. When it comes to a smartphone app, reviews on Google Play and the App Store influences people's decision to download. Make sure to respond to your customer service when they leave reviews and feedback. Take appropriate action as soon as possible.
If you are looking to create a business that involves creating apps for others, online marketplaces offer a hassle-free way to source new jobs from clients. Some of the top platforms include:
hipages. Find customers in your local area who are looking for a specific trade.
Airtasker. Post your specialised skill for people to find.
Oneflare. Get matched with consumers in need of your expertise.
Frequently asked questions
Can I build an app if I don't know how to code?
Yes. You don't need to have advanced coding skills to start a smartphone app business. Take advantage of app building platforms like GoodBarber, Appy Pie, GameSalad and App Institute.
How can I protect my app idea?
During the development phase of your app, have your collaborators sign a non-disclosure agreement before discussing your app with them.
How long does it take to develop an app?
The time taken to develop an app depends on the features, complexity, and the platforms your app will be on. Generally, it should take three months from app development to the app being on the market. You will need to consistently test your app, test it with users and encourage feedback.
More guides on Finder