How to start a mechanic business
Find out the key steps to starting a mechanic company.
We're reader-supported and may be paid when you visit links to partner sites. We don't compare all products in the market, but we're working on it!
Starting a mechanic business isn't an easy undertaking. There is a lot to consider before you get started. This includes completing several legal activities, planning and making important financial decisions.
If you are planning on starting a mechanic business, here some essential tips to make the process of getting started that little bit easier for you.

Register Your Business
Register your company with Lawpath in just 10 minutes.
What skills, knowledge, or requirements do I need to start a mechanic business?
First things first, you'll need to have at least one qualified mechanic to get started. Most auto mechanic business owners have started out as mechanics themselves, with a few years of work experience under their belt. So, as a bare minimum, you have to complete mechanic training and have good knowledge of automotive parts.
Mechanics who wish to launch a business should begin by designing a business plan. This will be the roadmap for how you will structure, run and make your business grow.
You should also have a marketing plan that will allow you to create your core base of customers. Be sure to seek financial advice for purchases of business equipment and expenses.
Like any business, you'll need to fill out paperwork to register your business with an Australian Business Number and Tax File Number for tax purposes. If you intend to earn more than $75,000 in a financial year, you must also register for GST.
What courses or qualifications do I need to complete?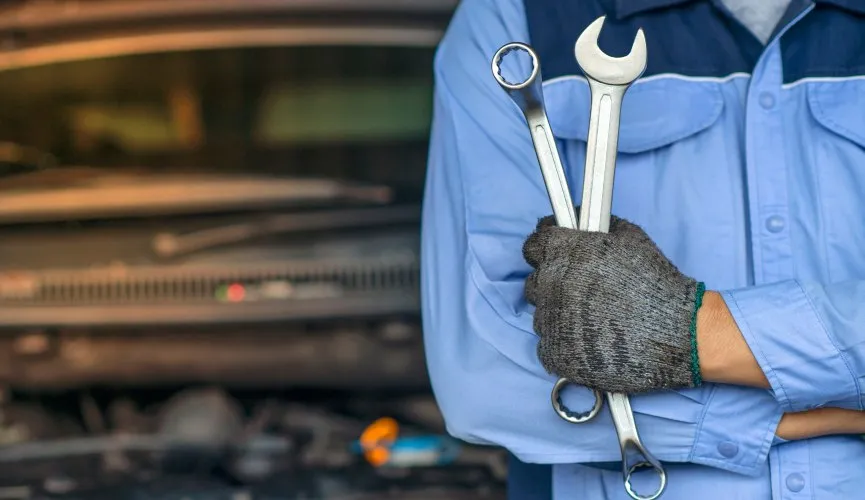 Mechanics will need to be certified in order to be able to work unsupervised at your auto mechanic shop.You'll need a Certificate III in Light Vehicle Mechanical Technology to prepare you for the tasks you will handle. The course will teach you how to work on various services and repair tasks. The duration of the course is three years. You also have to complete a mechanic apprenticeship, which usually takes four years.
Each State (except Victoria) have their own certification requirements for motor and/or motorcycle mechanics. For example in NSW, you will need to obtain a Certificate III in Light Vehicle Mechanical Technology or Certificate III in Heavy Commercial Vehicle Mechanical Technology.
For other related categories of work, further certification is required. Some of these activities include:
examining second-hand vehicles
modifying or altering vehicles
operating a crane
Installing gas.
Licences
Unless your business is in Victoria, you will need to obtain a motor vehicle repairer's licence to run your own auto mechanic business. You can apply for the business licence as a sole trader, a partnership or proprietary company. Licences last for three years and must be renewed 28 days before expiry.
See below table to access the relevant licence requirements for your State or Territory.
| | |
| --- | --- |
| State | Office |
| Australia Capital Territory | Office of Regulatory Services |
| Western Australia | Consumer Protection Licensing Branch, Department of Commerce |
| New South Wales | Office of Fair Trading |
| Tasmania | Consumer Affairs and Fair Trading |
| Queensland | Office of Fair Trading |
| South Australia | Consumer and Business Services |
| Northern Territory | Consumer Affairs |
Equipment and software needed to start a mechanic business
You will need several tools to perform repairs and motor vehicle service for your customers. These include:
Welding equipment
Screwdrivers
Lathes
Wrench
Pliers
Spanners
Grinders
Pressure gauges
Micrometres
Air compressors
Ratchets
Jacks
Electronic diagnostic equipment.
You will also need a professional website and optimise it to ensure that you are visible in search results. Setting up a website will make it easy for clients to request an appointment. In turn, this will boost your sales.
What business structures do I need to consider before starting a mechanic business?
You can choose between three different business structures when starting your mechanic business: They include:
Proprietary company: This type of business structure can have between one and 50 shareholders.
Partnership: You can share business ownership with two or more people. The company can employ directors and shareholders and their income will be taxed at personal rates.
Sole trader: In this business structure, you will be the only one running the mechanic business. You will have to apply for an Australian Business Number to identify your mechanic business to other people when invoicing or ordering.
Do I need legal documents written up before starting? What about online legal services?
There are various documents that you have to secure before you open your mechanic business. Here are some of the legal documents you will need.
Partnership agreement: You will need a written agreement to distinguish the responsibilities and roles of each partner if you choose partnership as your business structure.
Tax invoices: You will need tax invoices to determine the supplies that you should include in the taxable period.
Client agreement: This contract explains the terms of service under which you will conduct business with your customers.
Employment agreement: This is important when you are hiring employees, as it defines your relationship with each worker.
You can download legal documents on the internet or seek legal help from experienced lawyers.
Get access to legal services and documents online
Does your company belong in this list?
How can I build up my customer base?
With noticeable mechanical skills that begin a business based on word-of-mouth, business growth means understanding the need for automotive licensing, government and local permits, business insurance and creating a place in the business community through mutual mechanics' associations. Customers want to know their mechanic has a proven track record of skills as well as certifications and awards in their chosen career field.
A new mechanic business's growth depends upon the quality of customer service. Therefore, your mechanic business should rely on customer recommendations to verify the quality of auto repair or automotive machining work. Keep in mind referrals and advertising to the specific target market, as ways you can stay ahead of competitors.
Getting your small business listed in online business directories – like TrueLocal and StartLocal – will help you to increase visibility and rankings. Online business directories help you to connect with more of your customers. They can also help to make sure that your business listings are accurate across the multiple web directories so that your business will come up when users search for the services you are offering.
You can also use online marketplaces like Airtasker, hipages and Oneflare to sell your services.
How much should I charge my customers?
Car mechanics typically charge from $70 to $100 per hour depending upon the replacement parts needed and the severity of the problem. You can charge your clients a flat fee for specific services such as routine maintenance.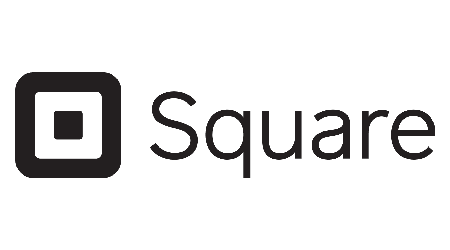 Ready to get set up with Square?
Get your business moving with payment terminals, QR code ordering, invoices and more.
Frequently asked questions
Is a mechanic a good career option?
It can be, yes. Everyone who drives a vehicle needs the services of a mechanic. For this reason, it offers a certain level of security, as you will always find a job.
Do mechanics ever use software for their business?
Yes. Mechanic software streamlines work, saves you time and increase productivity. Some of the useful auto repair software includes ALLDATA, R.O. Writer and ARI.
How much money do I need to start a mechanic business?
The exact amount you need depends on several factors, including the course you will take, your location and how many people you want to hire.
More guides on Finder