How to start a laundry business
Here's what you need to know if you're interested in launching a laundry company.
We're reader-supported and may be paid when you visit links to partner sites. We don't compare all products in the market, but we're working on it!
The laundry and dry-cleaning industry in Australia is worth over $3 billion a year. So, it's easy to see why more than 4,600 laundry companies are needed to meet this demand.
From the initial research to legal documents to growing your clients, read on to find out how to get started in the laundry industry.

Register Your Business
Register your company with Lawpath in just 10 minutes.
Decide what type of laundry business you want to run
There are different models to consider before getting started. The four most common types of laundry businesses are:
Industrial laundry. This model deals with large batches of laundry from clients, usually hospitals, hotels or spas. To complete these jobs, industrial tunnel washers or heavy-duty washing machines are required.
Self-service laundromats. Laundromats allow customers to come in and do their own washing. Self-service laundry shops can either be fully automated or they can employ staff to provide customer service.
Laundry and dry cleaner shop. Either open your own laundry shop or partner with another shop owner to offer a drop-off washing and dry-cleaning service in their facility.
Home pick-up and delivery service. Pick up laundry directly from the customer's home and drop it off when it's finished.
Consider getting certifications and training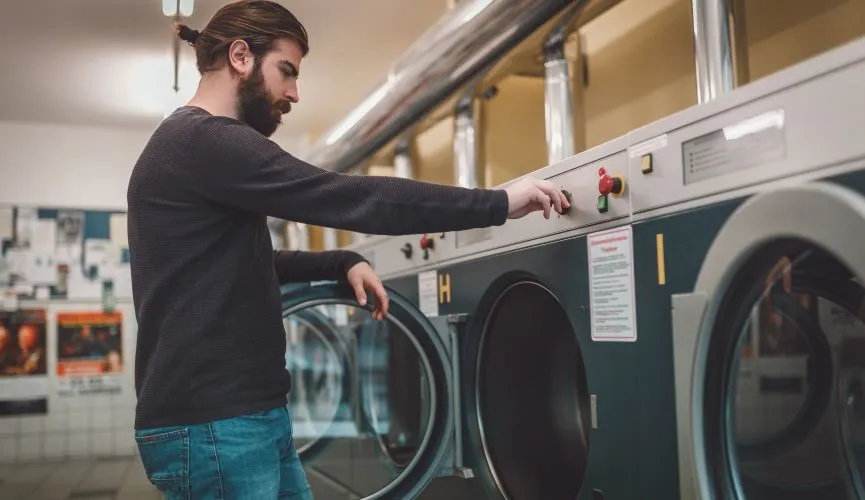 There are no mandatory certifications to start a laundry business. However, if you don't have much experience in this sector, then a training course may well be a good idea to help you get started.
The Australian government offers training for anyone interested in learning the skills required to operate a laundry and dry-cleaning business. These include:
Certificate II in Laundry Operations. Intended for novices or complete beginners to laundry operations. You'll pick up the necessary knowledge to operate within a laundry business, such as identifying textiles, using washing machines and providing excellent customer service. The average course fee is $1,550 and takes around 12 months to complete. No entry requirements.
Certificate III Laundry / Dry Cleaning Operations. This certificate is intended for those with some background knowledge in laundry operations. The training covers managerial tasks of running a laundry business. The average course fee is $2,200 and takes around 19 months to complete. No entry requirements.
Certificate IV in Laundry Operations and Supervision. Credits for this course can be gained by those that have completed a Certificate III. This course will cover how to evaluate and improve current laundry practices, as well as how to provide leadership and guidance to employees.
Choose a business structure
To start a laundry business, you'll need to decide on a business structure. In Australia, there are three common business entities. These are:
Sole trader: A sole trader is a one-person business. This person is responsible for all aspects of the company.
Partnership: A partnership is when two or more people choose to start a business. All members have equal responsibility and control of the company.
Company: A company is its own legal entity and is owned by shareholders. Being set up as a company offers some protection from personal liability.
Once you've decided on the business structure that works for you, it's important to register for your Australian Business Number (ABN). If your annual income is projected to be over $75,000, you'll need to register for goods and services tax (GST) as well.
Read more: https://www.finder.com.au/how-to-start-business-australia.
Create a business plan
Writing a comprehensive business plan at the start of your journey can save you many headaches down the line. It will also be important if you're looking to borrow money or attract an investor. Your plan doesn't need to be too long or detailed, but should contain the following for setting up your laundry business:
Business description. Define your laundry business. How will the business make money? What are the costs?
Market analysis. Who are your potential customers? Who are your competitors?
Identify weaknesses and threats. How secure is the rental contract from where you'll operate your laundry business? Are there any national or local policy changes coming up that might affect the way you operate?
Marketing and sales strategy. How will you market your laundry business?
Set out your projected goals. How will the company look in one year, five years and 10 years?
The government has various resources on how to write a business plan.
Get any legal documents you may need
There are several legal documents a new business requires before it can operate. Depending on the type of business structure you choose, you may need a partnership agreement if you start a laundry business with someone else. You may also need a share certificate to determine legal ownership of the company. When hiring your first employees to help you operate your laundry business, you'll need an employment agreement.
You can find more templates of legal documents in Finder's guide to legal document templates.
Access legal services and documents online
Does your company belong in this list?
Compliance: What you need to know
Some clients may require that your business follows The Australian Standards for Laundry Practices. While it may not have been updated in a number of years, it's still seen as the benchmark and reference for the industry.
If you are operating a dry-cleaning company, you'll also need to make sure you're aware of any specific local regulations. For example, in Victoria, it's illegal to dump your dry-cleaning waste in the rubbish bin, sink, toilet or drain. Similarly, in New South Wales you will need to comply with the Protection of the Environment Operations Act 1997.
Additionally, may want to have an environmental policy to show clients that your business is committed to sustainable practices.
Again, you can sign up with online legal services such as Sprintlaw to ask any questions and to confirm that your business is legally operating within local and national regulations.
Buy the right equipment and software
The basic equipment a laundry business needs to communicate with clients includes a computer and a phone. Depending on the type of laundry business you're looking to start, you may or may not need to purchase additional specialised equipment and software.
Here's a list of some the equipment you could need:
Washing machines
Change/coin machines
Vending machines
Security cameras
A good website and/or app.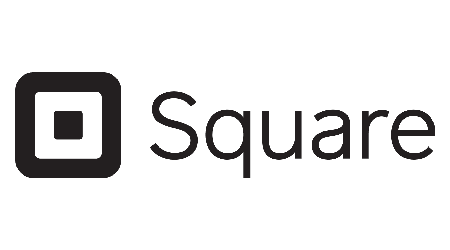 Ready to get set up with Square?
Get your business moving with payment terminals, QR code ordering, invoices and more.
Frequently asked questions
How much does it cost to start a laundry business?
This depends on the type of laundry business you start. If you choose to operate a small, local laundry business from home, then your costs will be comparatively low. However, scaling up your operations and investing in commercial washing machines will of course be more expensive.
Another option is to look into franchises or even buying an existing laundry business. Depending on the location, the size and the equipment included a laundry company's value can vary a lot. Our research found them to range from around $60,000 to $1.7 million.
How profitable is a laundry business?
A laundry business may be very profitable. However, there are many costs involved in launching and operating a laundry business. Typical running costs for this type of company include rent, utilities (water, electric, sewer), business insurance, employee salaries and benefits, advertising and the servicing of washing machines.
To cover these costs and to increase their profit, laundry businesses often have vending machines or offer other money-spinning services whilst customers wait for their washing.
Are laundry businesses dying out?
No. In fact, figures from the research provider IBISWorld suggest laundry businesses are far from dying out. Between 2015 and 2020, the laundry industry in Australia grew by 3%.
Back to top