How to start a landscaping business
Take note of these essential steps when setting up your own landscaping business.
We're reader-supported and may be paid when you visit links to partner sites. We don't compare all products in the market, but we're working on it!
When you love what you do, work can be extremely enjoyable, not to mention profitable. If you've already discovered your love for landscaping then opening your own business could put you on the road to success. If you're not sure where to start, this guide is here to help you to navigate through the process of opening your own landscaping business.

Register Your Business
Register your company with Lawpath in just 10 minutes.
What skills, knowledge or requirements do I need to start a landscaping business?
Contrary to a gardening business, a landscaping business requires a wide range of skills that extend well beyond laborious work. Landscapers are generally involved from the very beginning of an outdoor project. They are the creative eye that provides ideas and advice as to how to transform a garden into an enjoyable outdoor space.
A landscaper must be able to take a customer's idea, draw it up on paper, work out the logistics and then turn it into a wonderful reality. To do this, a landscaper needs to have great design skills, drawing abilities, communication skills, and, most importantly, have a great knowledge of all things flora. Being a landscaper can be quite physically demanding, so make sure you are up for the challenge.
Away from the practical side of things, you'll also need to be able to keep on top of the administrative aspects of your landscaping business. This involves taking care of the businesses' incomings and outgoings, marketing your services and dealing with the legalities.
What courses or qualifications do I need to complete?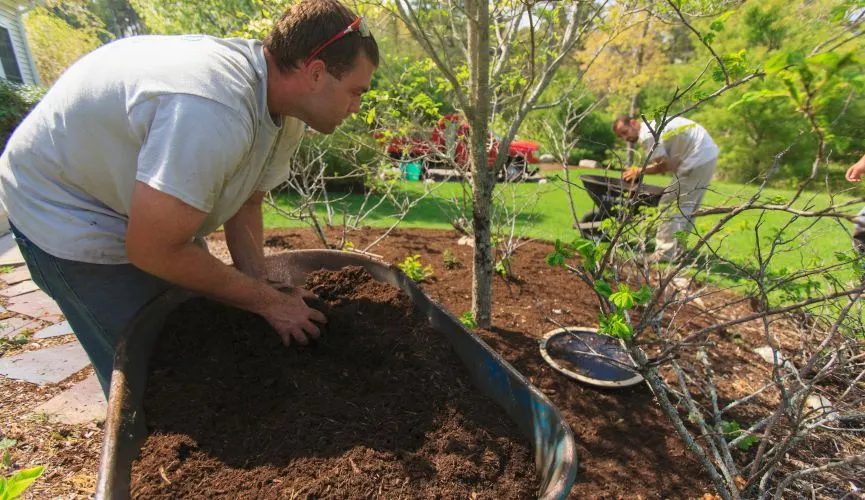 You don't need formal qualifications or training to become a landscaper. However, having something solid under your belt will make your landscaping business more creditable in the eyes of your customers.
A lot of landscapers start off by joining an apprenticeship with an employer. These last around four years. Gaining practical experience on the job allows you to develop landscaping skills without having to fork out on educational courses.
Alternatively, you can choose to enrol on a vocational course through a registered training organisation. These will take between 6 and 18 months to complete. Here are a few courses you might want to consider, some of which you can complete as an online course:
Diploma of Landscape Design
Certificate III in Landscape Construction
Certificate IV in Permaculture
If you want to go the whole hog, you can even get yourself a degree in landscape architecture. Although this type of degree demands three years of full-time study, it will allow you to work on much more complex projects and charge more for your work when you open your business.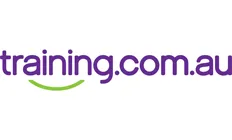 Landscaping Certificate
A landscaping certificate from training.com.au could help start your landscaping career.
Licensing your landscaping business
Licensing rules vary across different states, so you'll need to check out your state's rules to find out what applies to you. Here's a quick overview of what to expect along with where to find more information out.
Western Australia. You'll only need a license for your landscaping business in WA if you're working on a project that exceeds a value of $12,000. You'll also need to be registered with the Building Services Board.
Northern Territory. You don't need a license to work as a landscaper in NT. However, local rules vary across the Northern Territory and you'll need to liaise with your local council as you may need a Home Improvement License.
Tasmania. To work as a structural landscaper on projects valued at $5,000 or more, you will need to be licensed by the state. Find out more information on the state's website.
Australian Capital Territory. Landscapers don't need a landscaping license but will need to get their hands on a builder's license to carry out structural work.
Equipment and software needed to start a landscaping business
The equipment you need will be dictated by the type of landscaping services that you're providing. For basic maintenance and landscaping it's always worth having the following at hand:
Shovel
Rakes
Shears
Lawnmower
Grass trimmer
Leaf blower
Hedge trimmer
Lawn aerator
Hard-wearing gloves
Protective gear
Fertilizer
Hoes
Weed remover
Hose
If you want to delve into the construction side of things, you'll need some more specialised equipment, including:
Sleepers
Concrete
Sandstone
Brick trowel
String line
Line blocks
Line pin
Spirit level
Concrete screeds
Angle grinder
Masonry saws
Cement mixers
What business structures do I need to consider before starting a landscaping business?
Once you know exactly how you'd like to set up your small business, it's time to get it registered. Your business structure determines who will be the key decision-makers for the business, how you'll pay taxes, and who is financially liable for the business.
Here are three business structures you may want to consider for your landscaping business:
Sole trader. Managing all aspects of the business alone comes with its perks including flexibility and ownership. However, you alone will be responsible for any debts or losses the business incurs.
Partnership. Setting up your landscaping business with a friend or family member is a great way to share financial responsibility.
Company. A company is considered to be a separate legal entity from its owners. Everything from its day-to-day operations to its funding is discussed and agreed upon by the company's shareholders.
Do I need any legal documents written up before I start operating? What about online legal services?
If you're feeling a little overwhelmed with the legal stuff, there's no need to worry. There are many online legal services out there that will help you to make sure everything is in place before you open. Here are some legal documents they might recommend for your landscaping business:
A client agreement that sets outs the expectations and obligations for each job that you do.
If you've decided to set up your business with a friend, a partnership agreement is a great way to ensure that both you and your partner are on the same page from the offset.
Employment agreements must be used when you onboard new staff. They help to outline their responsibilities and remuneration.
Get access to legal services and documents online
Does your company belong in this list?
How can I build up my customer base?
When you open up your landscaping business, you'll quickly find that successful marketing is a key tool to its success. In the initial stages, you'll need to invest more time and money into this side of the business. Once things get going, and if you provide a quality service, your reputation should speak for itself.
Along with setting up a website and harnessing the power of social media, it's worth joining an online marketplace too. These are websites that connect locals who need a job doing, with tradesmen in their local area. Some of the leading platforms include:
How much should I charge my customers?
When it comes to landscaping no project is the same, which is why pricing up jobs can be a tricky task. To begin with, you'll need to decide which services your landscape business is going to provide. Will you be involved in planning and designing outdoor spaces, building structures, maintaining gardens or all three?
Once you've settled on your business plan, it's time to decide on a fair rate. To do this, you'll need to find a balance between pricing correctly for your quality of work and experience, while also staying competitive with other landscaping businesses in your local area. Landscapers charge by the hour, with the average rates hovering between $25 and $80.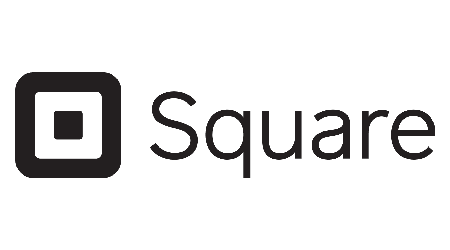 Ready to get set up with Square?
Get your business moving with payment terminals, QR code ordering, invoices and more.
Frequently asked questions
How can I start a landscaping business with no money?
If you don't have the capital to invest in starting up your business, you may qualify for a small business loan. Luckily, a landscaping business doesn't require a huge amount of investment to get you going. Start with the basic equipment you'll need and build up your tool kit as the business starts to generate an income.
What is the first step to starting a business?
Before you do anything, you need to sit down and write out a business plan. While this doesn't have to be a comprehensive document, it will get you to think about how much money you'll need to invest in your landscaping business, what services you'll provide and how much you'll charge your customers. This will help you to make your business profitable in the long run.
Why do landscaping businesses fail?
One of the most common reasons why landscaping businesses fail is due to improper pricing. Without taking care to price your jobs correctly, you might be doing yourself a disservice, and actually losing money in the long run.
---
More guides on Finder