How to start a homewares business
Turn your passion for homewares into a profitable business.
We're reader-supported and may be paid when you visit links to partner sites. We don't compare all products in the market, but we're working on it!
Starting your own homewares company sounds incredibly exciting, doesn't it? However, there are several steps you'll need to consider before you begin.
From choosing a business structure to marketing your first collection, this guide will help you start a successful homewares business.

Register Your Business
Register your company with Lawpath in just 10 minutes.
What skills, knowledge and requirements do I need to start a homewares business?
Before you launch your homeware business you'll want to develop a business plan. Part of writing a business plan will include conducting market research. You can use the following steps to research your competitors:
Start by using Google to search for local or national homeware businesses. Make a list of these competitors.
Next, take a look at what products they offer. What are their best-selling products? How will your homeware products differ to what's already on the market? Make a note of their pricing.
Finally, find out how they are marketing their business. Are they using social media, if so, which platforms? Find any other forms of advertising. For example, sign up to their newsletter and research their email marketing strategies.
Learn as much as you can from your competitors. Make notes on what's working for them and what isn't. This can save you a lot of time and money when you start your own homewares business.
Other beneficial skills required to run a successful homewares business include digital marketing and basic business financials. You'll also need an understanding of the homewares market including how to source products, what sells and current trends.
You can find online courses to learn some of these skills on websites such as Skillshare or Udemy.
What business structure should I choose for a homewares business?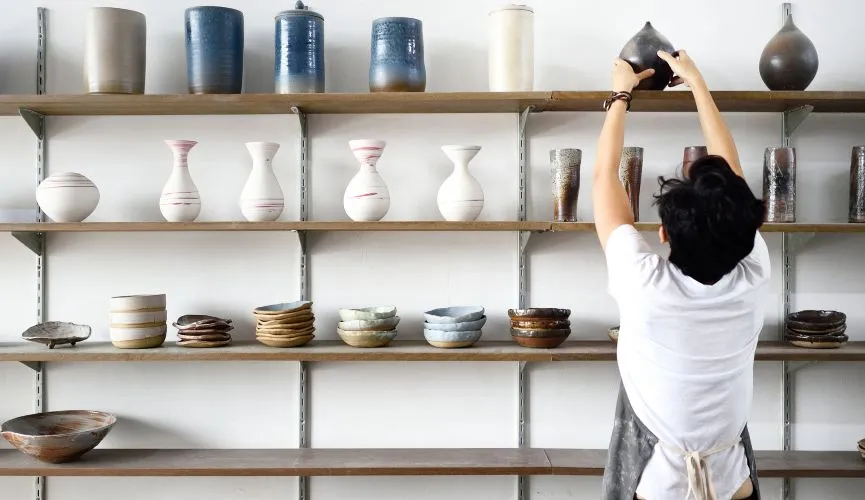 Deciding how to structure your business is an important first step as it changes how the business is run, how you split profits and what to do come tax time. These are the three most common business structures in Australia:
Sole trader. As a sole trader, you'll be running the homewares business more or less by yourself. This structure is relatively easy and inexpensive to set up.
Partnership. Starting a partnership involves two or more individuals to run the business. Depending on the partnership structure, partners in the business share all responsibilities, income and debts equally or decide on a split based on investment.
Company. A company is owned by its shareholders, which can either be the directors or external investors. Setting up a company is quite complicated but can be a good option in terms of tax and liabilities.
Once you've decided on a structure for your homewares business, you will need to register for an Australian Business Number (ABN). You will also need to register your business name and set up a business bank account.
If your business earns over $75,000 a year you will also need to register for GST (good and service tax).
You'll also need to decide how to sell your products to your customers. Here are your options:
Physical store. A store allows customers to come in and see your homeware products before buying them. However, it also requires higher investment costs to cover aspects such as rent, utilities and hiring employees.
Online store. An online store eliminates the upfront costs associated with a physical store. Instead, you'll need to create a customer-friendly eCommerce website to sell your homeware products. You can also consider listing your products on marketplaces such as eBay and Amazon.
Online & physical store. Having both an online and physical store gives you the advantage of showcasing your products in person while also allowing customers to order online.
What products should I sell?
Deciding what your product range will be is a crucial part of your business, as the only way you'll make sales is with good quality, on-trend homewares. Here are a few options to consider for your product range:
Create your own products. You can create your own unique products either by hand or by designing it and having it manufactured. Consider what materials you require, how much they cost and how long the products will take to be designed and made.
Sourcing products. You can also choose to source products sourced from third-parties. Find a wholesaler or manufacturer who will supply products to sell and work out your costs versus the profits you expect.
Dropshipping. If you'd rather not deal with inventory and shipping yourself, then you might consider starting a homeware dropshipping business. Dropshipping involves buying products from third parties and sending them directly onto others. You'll still need to compile and organise a collection of products to sell via your website.
What equipment and software do I need for a homewares business?
If you are opening a physical shop then you'll need items to display your products as well as furniture for yourself and customers. This might include a counter, tables, chairs and shelving units. In terms of software, your physical shop will require a credit card processor to take payments from customers.
Other useful software for a homeware business can include: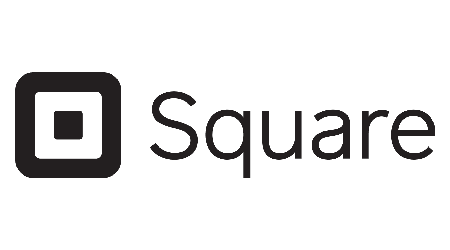 Ready to get set up with Square?
Get your business moving with payment terminals, QR code ordering, invoices and more.
What legal documents do I need to organise?
There are several legal documents you'll need before starting your homewares business. These may include:
You can make use of online legal services such as Sprintlaw, LawDepot or Law Central if you require any advice or assistance.
Get access to legal services and documents online
Does your company belong in this list?
How do I market my homewares business?
Marketing your homewares business is an important step to attracting new customers. There are different ways to go about this, including:
Social media ads. Learn how to run your own advertising on platforms such as Facebook, Instagram and Twitter.
Influencer marketing. Reach out and work together with social media influencers. For example, you might send out free products in exchange for a review or a mention in a Youtube video or Instagram post.
Content marketing. Develop a blog where you share tips relevant to your homeware business. You could host this on your own website. Conduct keyword research to find out what content to write. You can attract free traffic to your online shop if you rank highly in search engines.
Search engine advertising. Pay to be at the top of sites such as Google and Bing for certain search words.
Newspapers or magazines. If you've got a physical store then you might consider buying advertising space in relevant local newspapers or magazines. For example, perhaps there's an interior design magazine you know that your target audience loves to read.
Frequently asked questions
Can I run a homeware business by myself?
Yes, you can run a homeware business by yourself. Sole traders are well suited to retail businesses, including both physical and online stores.
How much money do I need to start a homewares business?
How much money you need depends on what products you're going to sell and how you're setting up the business. It may be possible to start an online homeware business for under $500. However, if you are planning on opening a physical store then your startup costs will be much higher.
How can I get money to start my own business?
There are different ways to finance your startup. The first option is to bootstrap the company from your personal savings. However, if you need more money then you can consider alternative financing methods for your business.
Another option is to convince an angel investor to buy equity of your new company. Alternatively, you might be able to get a loan from a traditional lender such as a bank or credit union.
---
More guides on Finder