How to start a grocery delivery business
Before launching your new venture, give it the best chance for success by understanding these key points.
We're reader-supported and may be paid when you visit links to partner sites. We don't compare all products in the market, but we're working on it!
Over the last few years, demand for grocery delivery has surged. As a result of COVID-19, its popularity has skyrocketed even further.
If you're looking to capitalise on this booming industry and launch your own grocery delivery business, we've rounded up the important considerations you'll need to get your head around first.

Register Your Business
Register your company with Lawpath in just 10 minutes.
What skills, knowledge or requirements do I need to start a grocery delivery business?
A comprehensive understanding of the intricacies of running a business and how the grocery delivery industry works are essential. Having excellent problem-solving skills and being a really strong communicator to deal with any issues that come up are also crucial.
What courses or qualifications do I need to complete?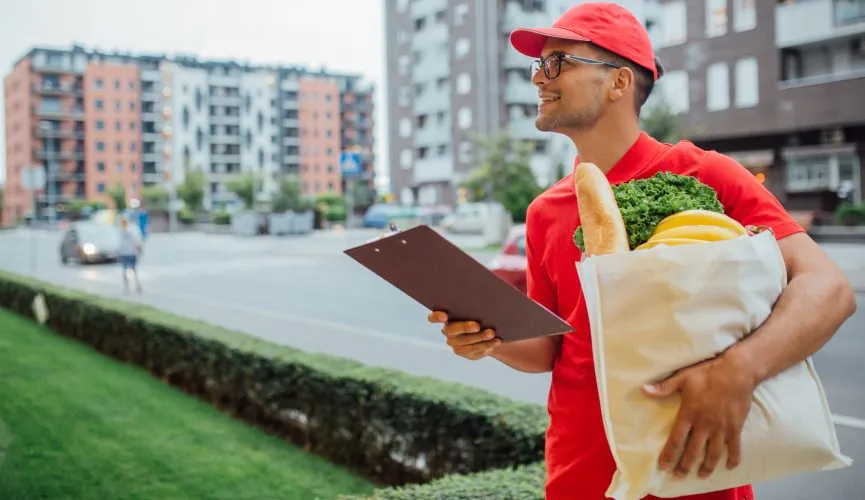 While there's no set requirement to have a qualification to run a grocery delivery business, understanding how to run a business is important. If you'd like to look into some study, a range of business courses are available in-person and online.
Equipment and software needed to start a grocery delivery business
Reliable vehicles for deliveries are a must and keep in mind that there are special vehicle requirements to meet for transporting perishables like meat or dairy.
If you store groceries on your premises, you'll need shelves and fridges to store food in a way that meets Safe Food Australia's mandatory standards. Elsewhere, CRM (or customer relationship management) software will assist with building relationships between the business and customers as well as helping retain and grow your customer base.
You'll also want to your website is user-friendly and equipped with features to allow customers to make their grocery orders including product information pages, shopping cart, checkout and order tracking.
To house your website, you'll typically need to use a web hosting platform.
What business structures do I need to consider?
Before starting your grocery delivery business, you'll need to decide on a business structure. These structures have different legal requirements and determine things like your liability and tax implications. The most common business structures in Australia are:
If you might expand your grocery delivery business throughout Australia and overseas, a partnership or company structure will be the best option for you.
How do I register my business?
Check whether the business name you'd like to use is available using ASIC's business names register search tool then register for an Australian Business Number (ABN). If you choose a company structure, you'll also receive an Australian Company Number (ACN). You can register a company name as well (again, check availability first) but this isn't compulsory.
Do I need any legal documents written up before I start operating? What about online legal services?
Before launching your grocery delivery business, it's important to get all your legal documents in place. Here are some important ones to consider:
You'll also need to meet the requirements of the Australian Consumer Law while operating your grocery delivery business. There's plenty of legal advice and services available online as well as templates (see below).
Get access to legal services and templates online
Does your company belong in this list?
What other systems do I need to have in place when starting my grocery delivery business?
How much should I charge my customers?
When working out your pricing, you'll need to factor in all of the costs involved with running your grocery delivery business ensuring that the sale price of your products generates a profit while still remaining competitive with other businesses on the market.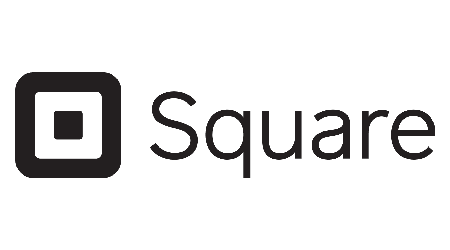 Ready to get set up with Square?
Get your business moving with payment terminals, QR code ordering, invoices and more.
Frequently asked questions
How can I build up my customer base?
Tools you can use to build awareness for your grocery delivery business include:
Is a grocery delivery business profitable?
Yes, it can be highly profitable if you set up and run your business well. Keep a close eye on where you're spending money and ensure that you implement efficient processes. For example, it would be wise to deliver orders to the same postcode in the same time window to minimise travel costs.
How can I increase my profits?
Besides the profit margin on groceries, you can generate revenue through other avenues such as offering a "rush" service whereby a customer can order groceries to be delivered within a short time period.
More guides on Finder