How to start a gift delivery business
The legal, financial and practical steps of setting up your own gift delivery firm.
We're reader-supported and may be paid when you visit links to partner sites. We don't compare all products in the market, but we're working on it!
There's lots to think about when starting a new business, and it's no different if you're looking to launch a gift delivery company. From the legal and financial aspects to the practical business side of things, you'll want to learn all the steps needed to set yourself up for success.
Read on to find out the key points of starting your own gift delivery business.

Register Your Business
Register your company with Lawpath in just 10 minutes.
What skills, knowledge or requirements do I need to start a gift delivery business?
It takes a lot of planning and preparation to get your business up and running, but it doesn't necessarily take much money to get going. Some people prefer to get some experience first by working for someone else in the industry for a few years. This can be a good idea to see how you like the business as a whole.
If you're a creative and entrepreneurial type of person, then you may already have a lot of what it takes to start up a gift delivery business. You'll also need to be hard-working, very organised and disciplined in order to meet the challenges you'll face along the way.
What courses or qualifications do I need to complete?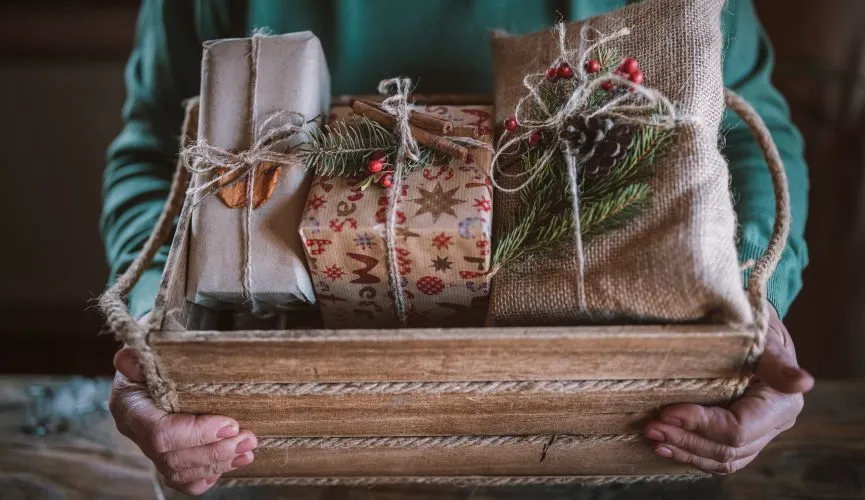 While there is no formal training necessary to start a gift delivery business, there's a range of online courses that can teach you how to get started and how to run this specific type of business.
Many successful gift basket business owners offer informal courses online that show you how to get started and be profitable. These courses run for about six weeks and typically cost around $300-$400. You'll learn the basics of design and how to launch your own website, as well as key marketing tips to help you grow your client base. Separately, you'll want some working knowledge of some basic accounting as a minimum. Read about some of the top accounting software that can help you out.
Equipment and software you'll need to think about
Whether you're renting space or starting up in your home, you may not need a lot of equipment to get started in the gift delivery business. How much you spend on inventory will depend on your chosen niche market and the price of the products you wish to sell.
Here are a few of the basic items you'll need to invest in to help you get started:
Crafting tools and equipment, including a work surface, glue gun and shrink wrap.
Computer and office furniture, including stationery.
Packing and shipping equipment and supplies, including boxes, tape and a digital scale.
Products and supplies, including baskets, gift wrap and gifts.
What business structures do I need to consider before starting a gift delivery business?
Drafting out your business plan will help you define your business structure. Chances are, you'll be either going into business on your own or with a partner. In which case, there are two types of business structures that may be most appropriate for your situation. These are:
Sole trader
Often called a sole proprietorship, this is the kind of business structure you'd typically want if you're the only business owner. Running and managing the business by yourself also means taking on all the responsibility, including paying income taxes and taking care of debts and losses.
Partnership
If you are going into business with someone else, your business will usually follow a partnership structure. With two or more partners, the responsibilities, profits and losses are shared among the owners. To keep everything above board, it's recommended that you have a legally binding partnership agreement in place.
Do I need any legal documents written up before I start operating?
A great way to ensure peace of mind and protect the legal side of your business and transactions is to have all your legal documentation in place before you open for business. Here are a few examples of documents you might need:
Invoices. For all purchases made by customers and for you to keep a record of income.
Employment agreement. These templates can help if you need extra help and have to hire an employee.
Website policies. these can include terms of use, privacy and security, returns and shipping policies, as well as disclaimers.
Many legal documents can easily be drawn up using downloadable templates that you can customise. You can also find many lawyer services offered online, at some competitive costings.
Get access to legal services and documents online
Does your company belong in this list?
How can I build up my customer base?
Developing your website and offering your gift baskets online is a great way to advertise your business. Networking through social media platforms can also help raise your online profile. It's also a good way to showcase your products and get sales leads.
Online marketplaces are another option to consider. Not only can you advertise your business, but you can check out the competition to see how you compare.
Some of the more popular marketplaces include:
hipages. Find new customers in your neighbourhood who are looking for someone in the gift delivery business.
Airtasker. Set up a profile and advertise your services online where people can find you for their special occasion.
Oneflare. Matching potential clients with experts, this site is a great way to find people looking for a specific business or service.
Another way to get your name out there is to sign up to business directories like White Pages and TrueLocal.
How much should I charge my customers?
The cost of your gift boxes or baskets will depend on what kind of products you choose to sell. You'll also have to factor in the cost of supplies, shipping, and the labour involved. Generally speaking, you might want to aim for a profit that is double your costs.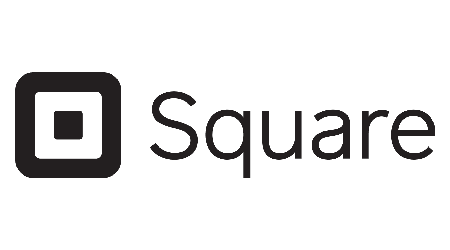 Ready to get set up with Square?
Get your business moving with payment terminals, QR code ordering, invoices and more.
Frequently asked questions
Do I need insurance for a gift delivery business?
Aside from vehicle insurance, you'll want to explore your options with business insurance to help protect your assets and cover you from any debts and losses.
Where's the best place to source products for my gift business?
Once you've decided on your niche market, you can start narrowing down the products you want to feature. For unique gifts, you can browse online for wholesalers and distributors, as well as attend merchandise trade shows. Having a good relationship with your suppliers will only help to ensure you're well placed to never run out of products.