How to start a fridge repair business
Turn your skill for repairing appliances into a lucrative business.
We're reader-supported and may be paid when you visit links to partner sites. We don't compare all products in the market, but we're working on it!
Are you an experienced fridge repair technician looking to become self-employed, or someone with a talent for fixing appliances and ready to start your own business? Starting a small business is exciting, and appliance repair is a growing industry in Australia that presents plenty of opportunities for success.
Read on to find out what you should know about starting a new fridge repair business.

Register Your Business
Register your company with Lawpath in just 10 minutes.
What skills, knowledge or requirements do I need to start a fridge repair business?
You will need a detailed understanding of how household appliances work and experience in repairing them. Good problem-solving skills will help you to overcome challenges that come up in dealing with repair tasks and sourcing replacement parts.
You will also need to understand how to run a small business, from registering a new company to keeping track of budgets and marketing.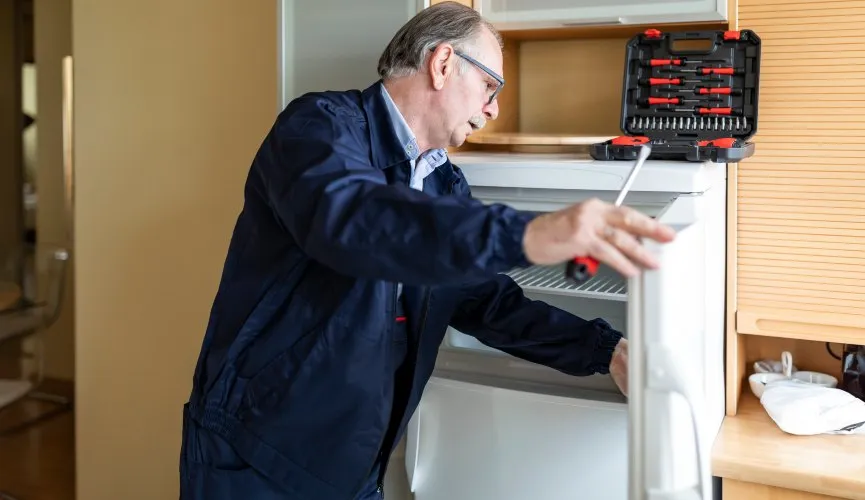 What courses or qualifications do I need to complete?
There are several routes to certification in repairing appliances. The Certificate III in Appliance Service is an entry-level course that provides training in the set-up, service and repair of fridges and other electrical appliances that qualifies you to become a repair technician. The course can cost upwards of $3,000.
There are online appliance repair training courses as well as occupational health and safety training that qualify you to conduct testing of electrical applications. Reading online forums, appliance service manuals and parts sites as well as watching YouTube videos will prepare you for dealing with a range of appliances and repair tasks.
Equipment and software needed to start a fridge repair business.
You will need a few things for a fridge repair business, including transportation to travel to your repair jobs. Another important asset is your transport tools. The tools in your kit should include:
Screwdrivers
Wrenches
Digital multimeter
Thermostats
Hoses
Leak detectors
For the administration side of the business you will need a laptop or desktop computer and software that will allow you to manage invoicing and scheduling. A business phone line will allow customers to contact you directly, but these days, this can be a mobile phone or a landline.
You will also need to set up a website to promote your business, either one you design and run from your own web hosting space or one you outsource to a web designer. Getting business cards and flyers printed will help with advertising offline.
What business structures do I need to consider before starting a fridge repair business?
Before you get started establishing your new business you will need to decide which type of company structure best suits your needs. The main types of business structure in Australia are sole trader, partnership, proprietary company and public company. The type of company you chose to register will depend on whether you are going into business alone or with other people, the initial investment capital you have, and how much tax you expect to pay. Find out more in our guide to structuring a business.
Once you have chosen a structure you will need to register a legal name for the company and obtain an Australian Business Number (ABN), which identifies the company with authorities such as the taxation office. You will also need to make sure you have the right permits, licences and insurance in place to work with electrical appliances. You can obtain licensing through the Australian Refrigeration Council.
Do I need any legal documents written up before I start operating? What about online legal services?
There are several legal documents you need to sign when starting a new business to comply with Australian laws such as the Corporations Act of 2001. These include a shareholder agreement, a share certificate as proof of share ownership, and a register of members that records the details of the company's members. You can find templates of legal documents online, which are often available for free.
Consulting with a small business lawyer will ensure you have all of the right documents in place with the correct legal wording to protect your company down the line. Legal firms such as SprintLaw, LegalVision and Lawpath provide advice for new businesses.
Does your company belong in this list?
How much should I charge my customers?
When setting the fees your business will charge it is worth researching your competitors' pricing, as potential customers will compare fees in deciding which service to choose. Research the typical rates in your area for appliance repair services, as these can vary by state. Devise a straightforward pricing structure that customers can easily understand.
Repair technicians charge either an hourly fee of around $50 or set a fixed rate based on the size of the job. The average charge for repairing a fridge in Australia is around $100 not including replacement parts.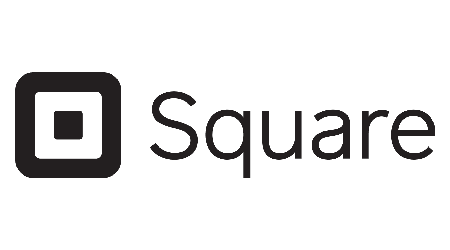 Ready to get set up with Square?
Get your business moving with payment terminals, QR code ordering, invoices and more.
Frequently asked questions
How do I advertise my fridge repair business?
To spread the word about your new repair business, you will need a marketing strategy that can include:
Distributing business cards in local stores
Listing the company website with online directories
Contacting local appliance businesses to form a reciprocal relationship
Displaying signage
Posting in online discussion forums and social media
Mailing flyers locally
Online ads and email marketing
The marketing plan should contain metrics that allow you to gauge which methods are the most effective.
Read more: The Finder guide to small business marketing
What types of insurance does a fridge repair business need?
It's important that your business is properly insured to cover work-related damage or injuries that could occur. You will need to obtain:
How profitable is starting a fridge repair business?
If you are skilled and experienced at appliance repair, it can be a highly profitable business. Be sure to review the first-time completion rates of the jobs you do to make sure your process is efficient and does not involve multiple trips if they are avoidable. Optimise the route you and any colleagues take between jobs to reduce costs and keep on top of vehicle maintenance to avoid costly repairs. Analyse your contracts to determine which jobs are worth doing and to gain an understanding of which parts you can stock in bulk to save money.
More guides on Finder